First of all, thanks to DC Rainmaker for – accidentally – reminding me with his latest post, to write about this. (BTW, very interesting blog, strongly suggested if you are into cycling, running, swimming or triathlon.) So with the Garmin Edge 500, the user can cycle through 3 main screens during a workout. Each of these can display a maximum amount of 8 data fields from the available 44.
The Primary Screen is where I start and finish a workout, but usually I do not use it during a ride. It gives the most important information about the current session, as the Time, Speed, Distance, Average Speed, Cadence and Heart Rate are on the display here.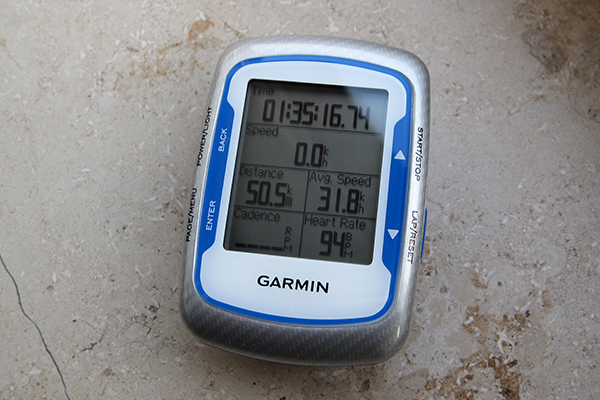 The Secondary Screen is my main screen, I use it for 99% of the time during my workouts. It gives me important feedback about the intensity of my ride, as the Heart Rate Graph, the Heart Rate, Heart Rate Zone, Cadence and Speed values are displayed here. This way I can monitor if the power I put into pedaling is on the level which I need (to reach the goals I have set for the ride). The Heart Rate and the Cadence values also help in the selection of the best gear-ratio for the given circumstances. And though it uses a lot of screen-space, I love the Heart Rate Graph, as it gives an immediate graphical feedback on every slight change in the intensity of my ride.
The Third Screen – in my case – is set up for rides in the mountains – so I do not use it at all here in Belgium, but as soon as I can go for a cycling holiday, it will be the main screen for the days there. Then I can track the current Elevation (to see that there is still a lot to go), the Grade (steepness of the climb), my Speed, Distance, the air Temperature (for a meteorology-addict, this is a must), the Total Ascent, and the usual Cadence and Heart Rate values.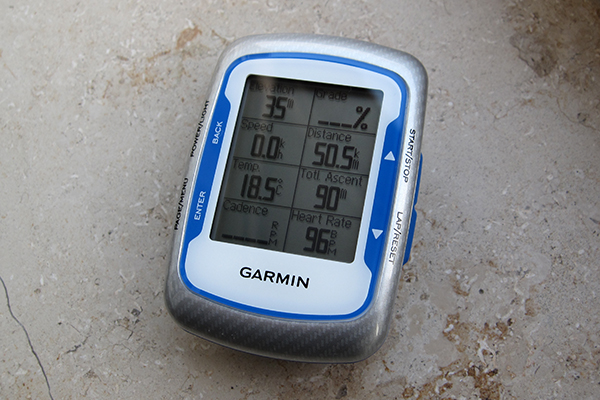 I think that having such a tool helps a lot during the rides, and being able to track, display and compare all the values from all the rides gives a lot of motivation too :) Gadgets are my religion.