20:30 (back from the race) – I am tired as hell. The weather was really bad, with shovers all the time, except the last quarter. I did not manage to find a really good spot, so I stayed on the Erasmusbrug at two and a half kilometers into the course, where the riders had to climb the bridge (so it was a bit easier to photograph them because of their slower speed uphills). At the beginning, I was very bad-mooded and demotivated because of the weather (really, this was the first rainy day in two weeks, so typical), but as the cyclists passed by, I started to take pictures (what else I could have done?). It was much harder than last week in Leuven. I had less space to move, less light, I had to protect my equipment from the almost continuous rain (I have hidden it under my jacket between exposures), and other people were leaning over the fences just in front of my lenses (that's the reason why I have no pictures of some of the riders). But at a point I started to enjoy it, as I have never taken pictures in such harsh conditions, so I had to deal with something new. I used only my 15-85mm lens and a flash, because I could not change between lenses in the rain (and it would have been much harder to take pictures in the crowd with a long and heavy tele-lens). And at the end, I got a lot of OK pictures (if I think back to the conditions, then I really should not complain about them at least). So the results of the Prologue with my own pictures (I will upload the large versions later) of the top 9 (as the tenth Gerdemann rode too close to me…) finishers (plus – as an update – those who were in a good overall position after the first week of the Tour) are:
1. CANCELLARA Fabian #13 (TEAM SAXO BANK) 10′ 00″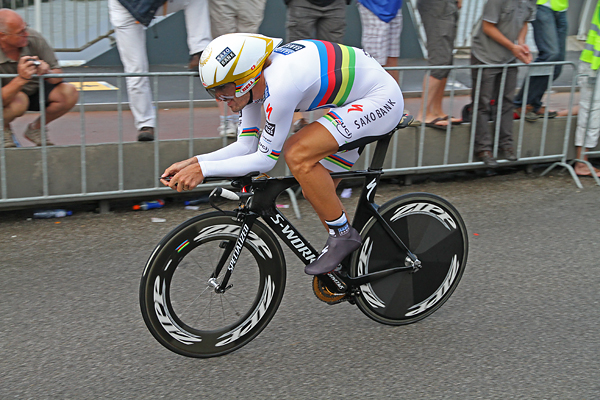 2. MARTIN Tony #115 (TEAM HTC – COLUMBIA) 10′ 10″ + 00′ 10″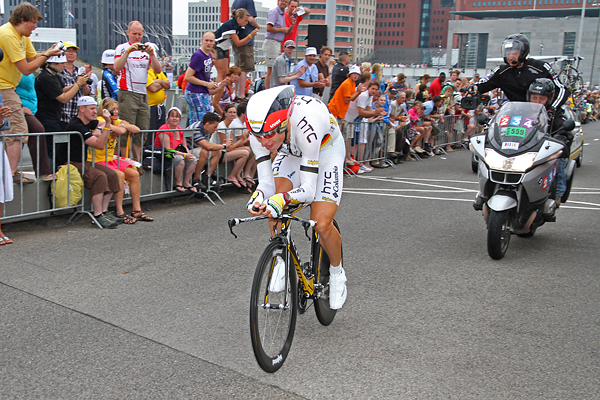 3. MILLAR David #57 (GARMIN – TRANSITIONS) 10′ 20″ + 00′ 20″
4. ARMSTRONG Lance #21 (TEAM RADIOSHACK) 10′ 22″ + 00′ 22″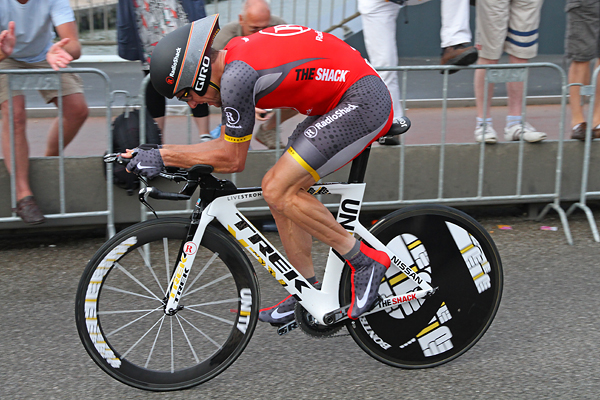 5. THOMAS Geraint #39 (SKY PRO CYCLING) 10′ 23″ + 00′ 23″
6. CONTADOR Alberto #1 (ASTANA) 10′ 27″ + 00′ 27″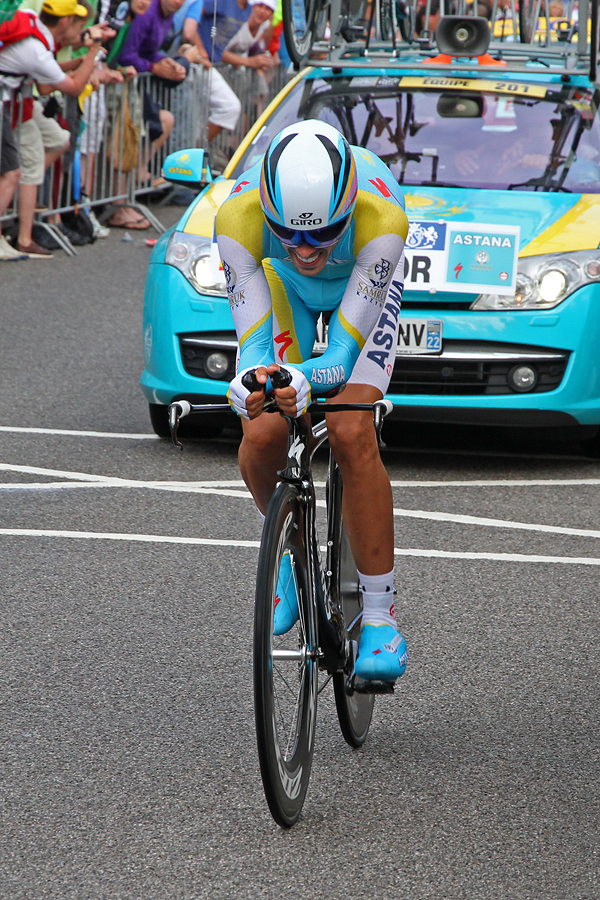 7. FARRAR Tyler #53 (GARMIN – TRANSITIONS) 10′ 28″ + 00′ 28″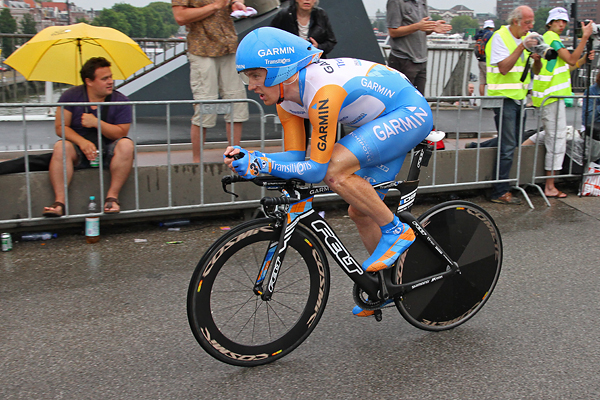 8. LEIPHEIMER Levi #25 (TEAM RADIOSHACK) 10′ 28″ + 00′ 28″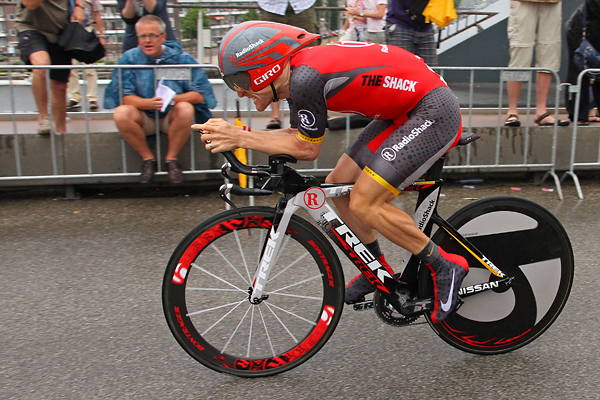 9. BOASSON HAGEN Edvald #36 (SKY PRO CYCLING) 10′ 32″ + 00′ 32″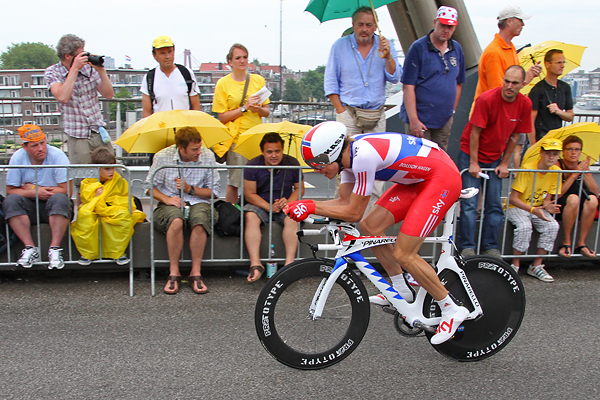 14. ROGERS Michael #118 (TEAM HTC – COLUMBIA) 10′ 35″ + 00′ 35″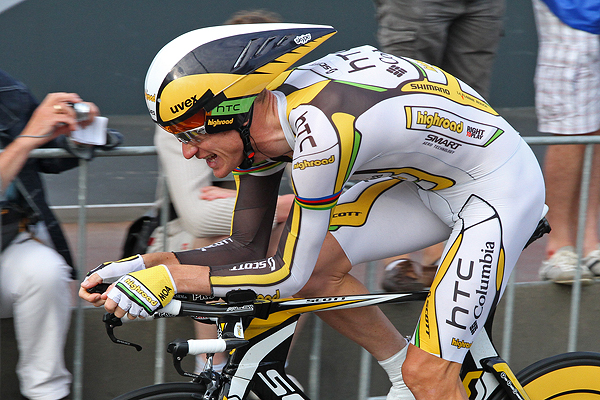 20. KREUZIGER Roman #44 (LIQUIGAS-DOIMO) 10′ 38″ + 00′ 38″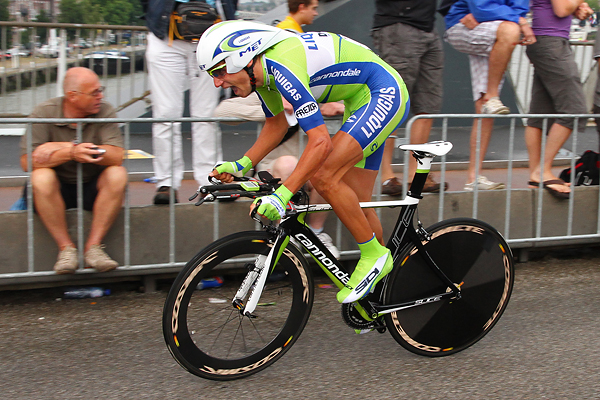 23. EVANS Cadel #121 (BMC RACING TEAM) 10′ 39″ + 00′ 39″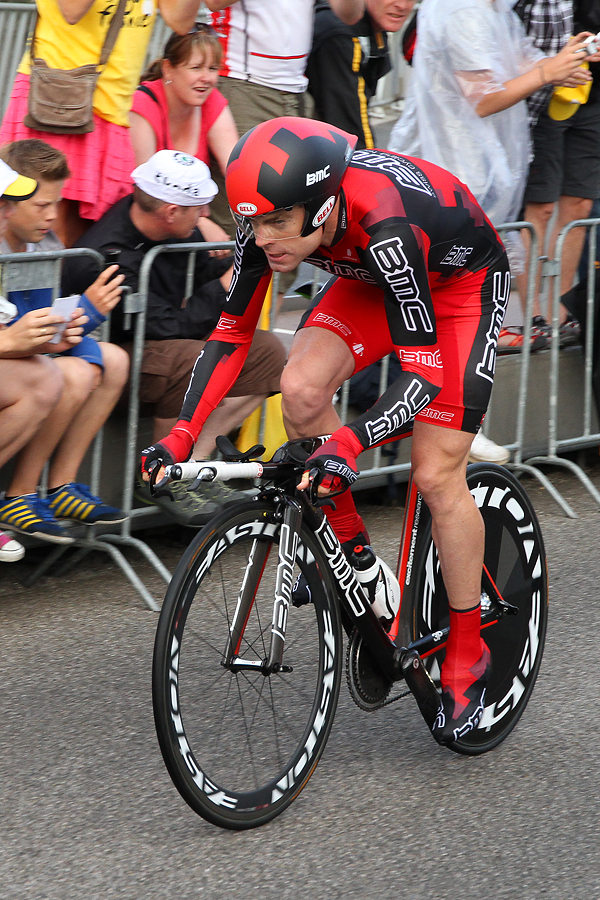 37. HESJEDAL Ryder #54 (GARMIN – TRANSITIONS) 10′ 46″ + 00′ 46″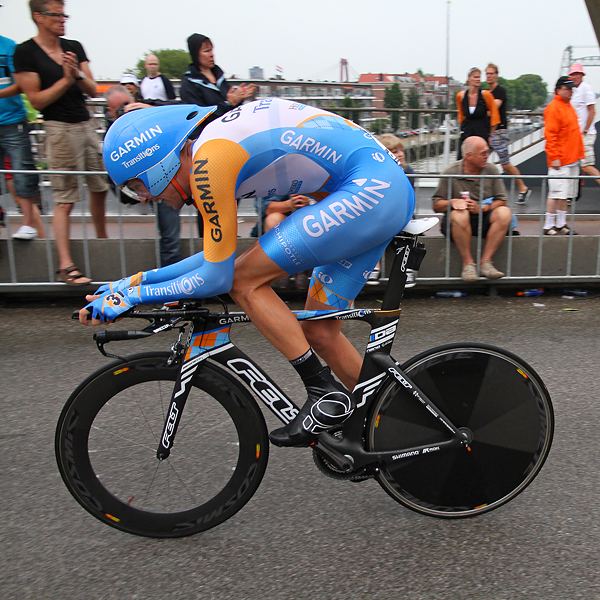 46. VAN DEN BROECK Jurgen #101 (OMEGA PHARMA – LOTTO) 10′ 49″ + 00′ 49″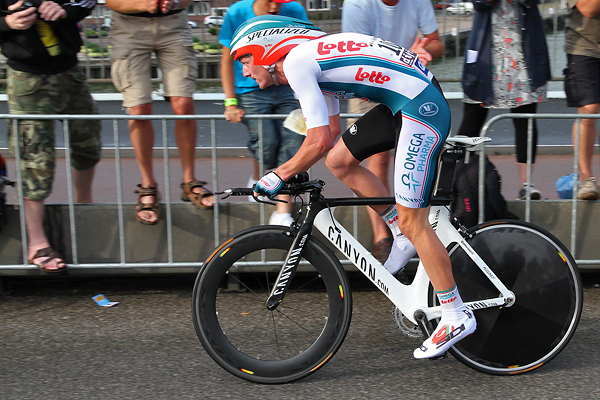 74. MENCHOV Denis #191 (RABOBANK) 10′ 56″ + 00′ 56″
75. SANCHEZ Samuel #181 (EUSKALTEL – EUSKADI) 10′ 56″ + 00′ 56″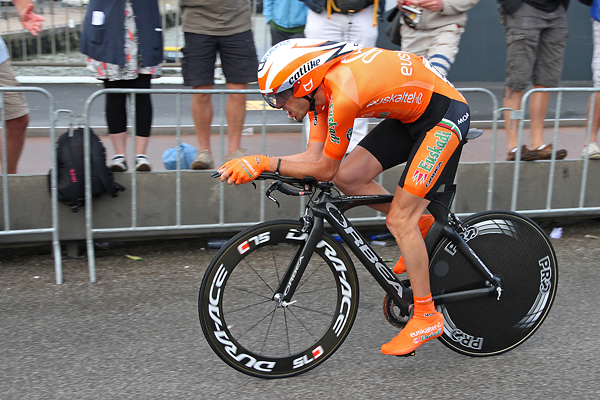 122. SCHLECK Andy #11 (TEAM SAXO BANK) 11′ 09″ + 01′ 09″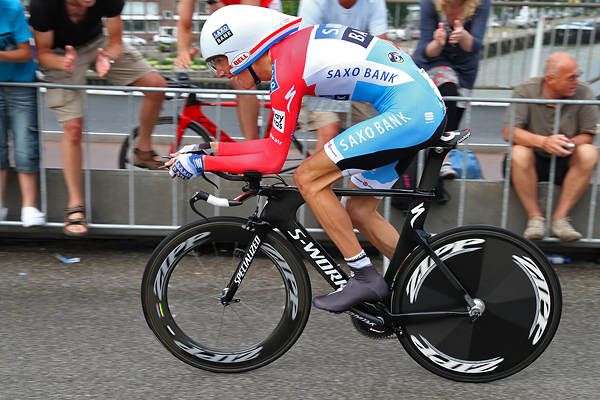 Full "official" story with detailed results and standings, maps and etc. about the Prologue can be found on the official Tour de France website. So as you can see, at the end I enjoyed it and it was a huge experience after all. And I have a TdF PRESSE badge now (with my name on it without spelling mistakes), plus I have the official Tour de France booklet (a 232 page Roadbook, printed on heavy, glossy paper), which is a true collectors item! I have seen photographers, whose equipment weighted more then themselves, plus I can work in the Press Centre (though I had to pay for the internet, which is really crazy, because for example, there was free food and drinks on the afternoon…). Though I am a bit sad because I could not take pictures around the team-buses (I had other things to deal with in the rain), and I have no pictures of the city itself with all the temporary TdF flags and road-marks. But the latter things might be solved tomorrow morning.
It is also part of the story, that I slept 4 hours yesterday after we went out with colleagues (for drinks and ice-cream, as that day was said to be the warmest day this year), so I am not 100% full with energy, and I do not know if I will sleep at all tonight (because that was not part of the plan), but who cares, life is fun ;) I do not know when are they going to kick me out from the Press Center (because I suppose they will close somewhen), but until then I will probably stay here and write my report in Hungarian to the Bikemag Magazine (as it is claimed on my badge).
One more minor detail: the Thalys was fun, it is so amazing that you travel with 300 km/h, and all the cars on the motorway seem to be very slow. But, after we crossed the border, there was a temporary problem with the train, and we had to wait for 20 minutes before we could continue our journey… I so not know if this was part of the high-speed experience :D
I plan to be there at the start and the finish tomorrow, so sleep well, and Vive le Tour!
14:15 (two hours till the first rider starts the individual time trial) – I am in the Press Centre of the Tour in Rotterdam, and there are discussions going on about two major questions. First of all, we all have ideas about today's winner, but the rapidly approaching storms are a bit more important for all of us at this moment. I have no 100% safe idea about what should I do at the given situation. I could wait a bit, but then all the good places might be gone along the course – as I got "only" a PRESSE badge (still so cool!), and not the highest level professional photographer's badge, which gives access to really everywhere. So I have to find a good spot now. This might involve walking in the rain, but I am prepared, and I brought an umbrella and a rain-proof jacket with me. I will just grab a free sandwich and a bottle of water and hope for the best. So if the weather permits, then I will update the post with pictures and much more information about today's adventures on the evening. (Watch the race on TV if you can, because the weather will make it very interesting… And you might also catch me for a second!)