This morning our alarms got us out of bed already at 07:50, because we needed enough time to have breakfast and prepare our lunch packs for the day's hike. The Bessheim mountain lodge was a bit more expensive than our average hotel, but their food selection was definitely very nice. After check out we only had to drive 6 kilometres to a nearby parking lot along the National Tourist Route, before putting our hiking boots on and heading into the Jotunheimen National Park.
Instead of the overly popular and always busy Besseggen hike, we decided to do a loop a bit more to the South (see details on Strava). The route first climbed the Knutshøe, then descended following the ridge towards the West, while on the way back it led us through the more-or-less flat river basin just to the South of it.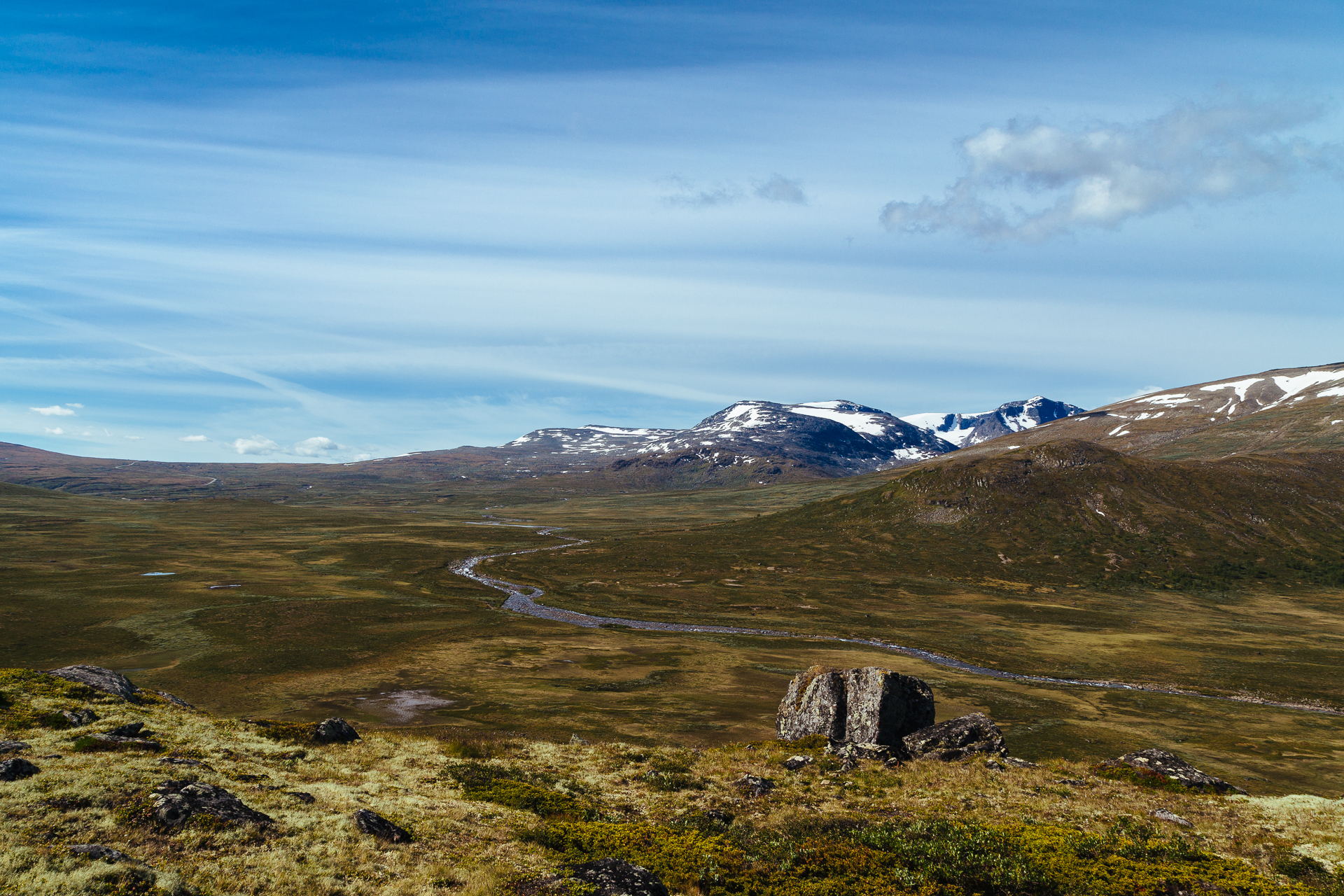 There were two difficult climbing sections on the way up, first getting onto the ridge (where there were even ropes that we could use as support), then just before the peak (where we had to climb through a series of quite narrow ledges). We started in warm and sunny weather, but as we got higher the sky became covered by a thick layer of high clouds, and a strong, cold wind started blowing from the West.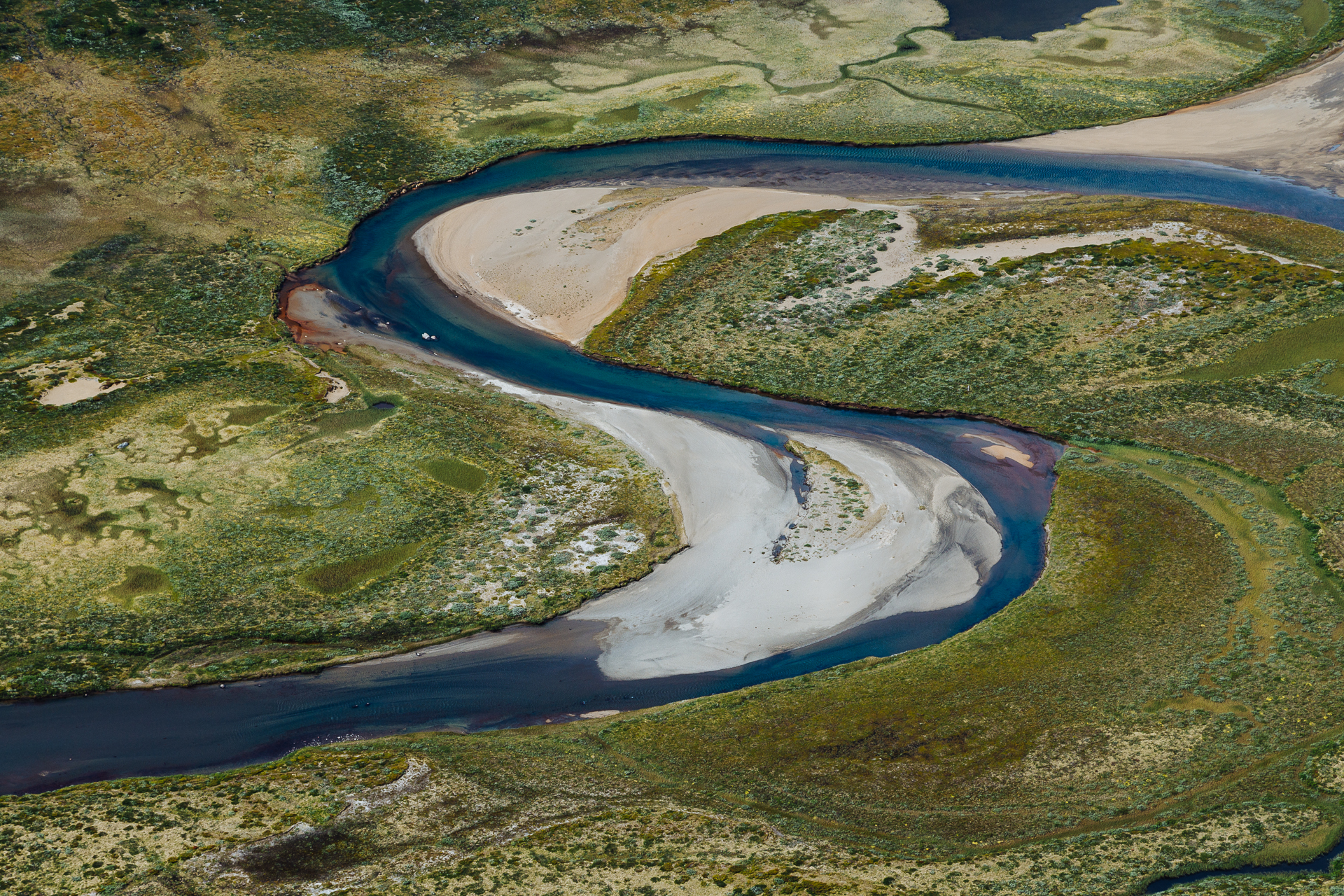 After we descended to the valley below the weather became better again, but we still had to keep an extra layer on, because this area was also popular among mosquitoes. We had a repellent spray with us, because I expected this part of the hike to be a bit problematic, but they were still annoying.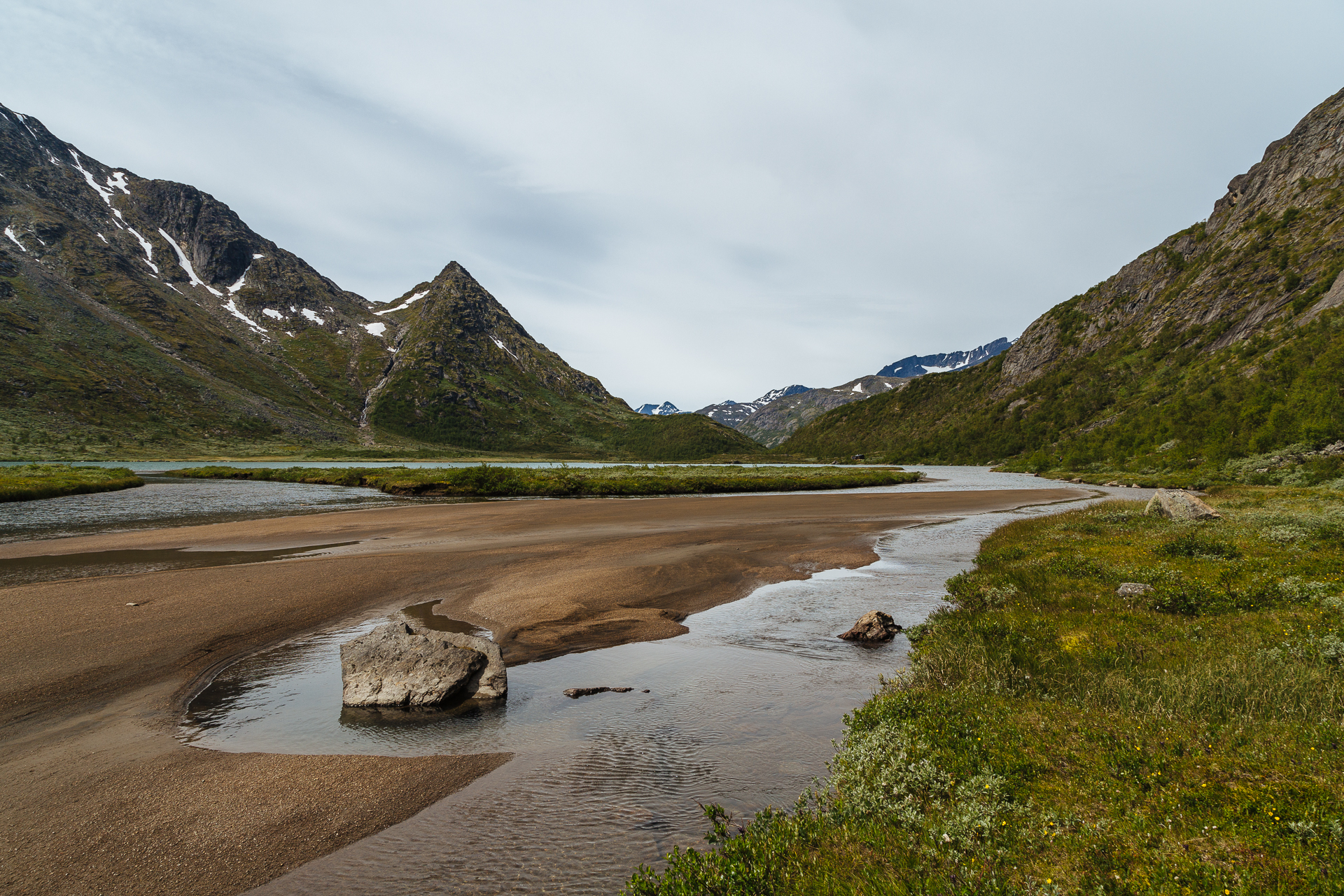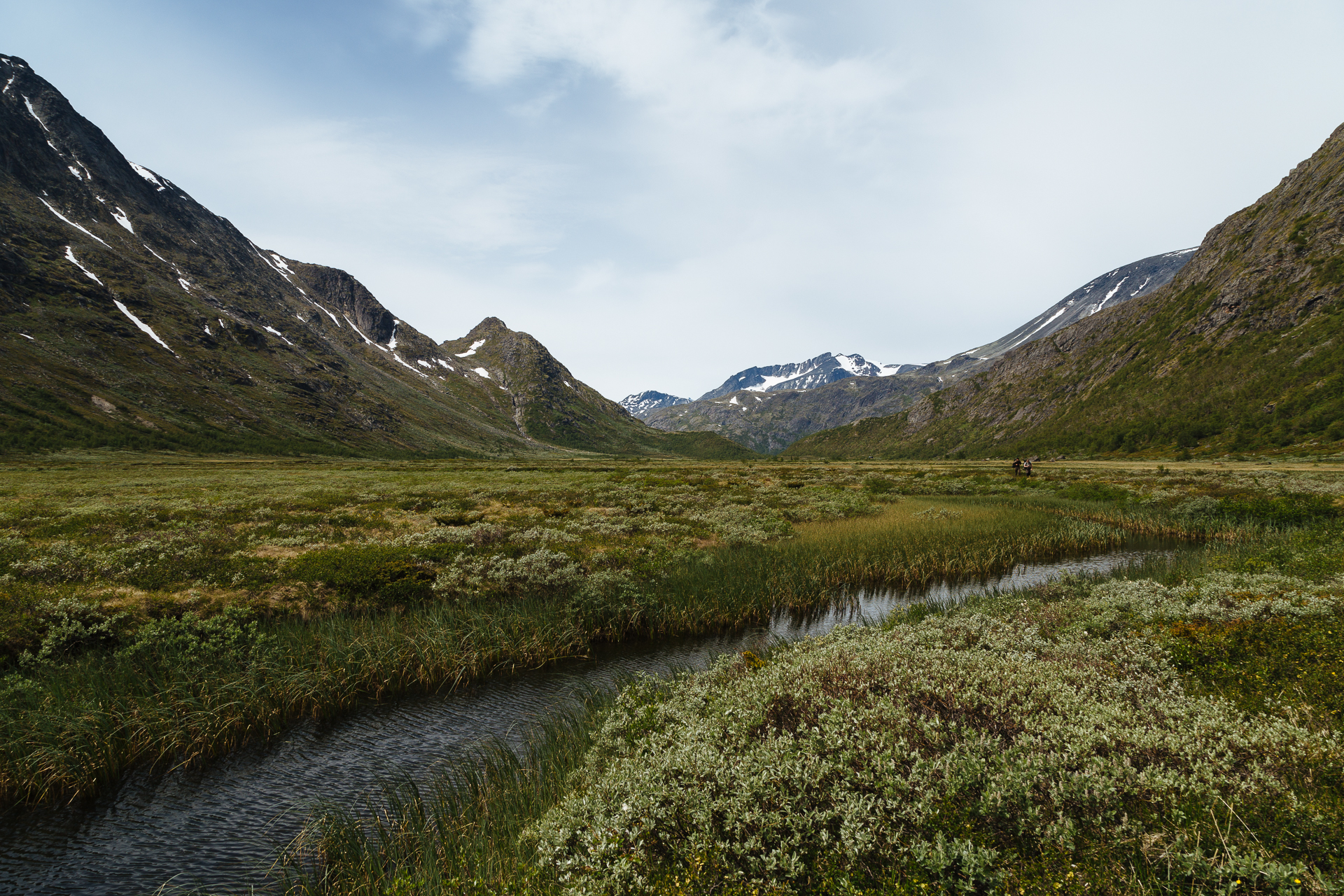 We arrived back to the parking almost 6 hours after we started, and I am not ashamed to admit that it is not only Clio who was tired. After a not so quick change of shoes we started our drive down into the valley where we came from the day before, then follow the road further to the East. We stopped in Vågå for the stave church and a burger, before continuing to the edge of the Rondane National Park.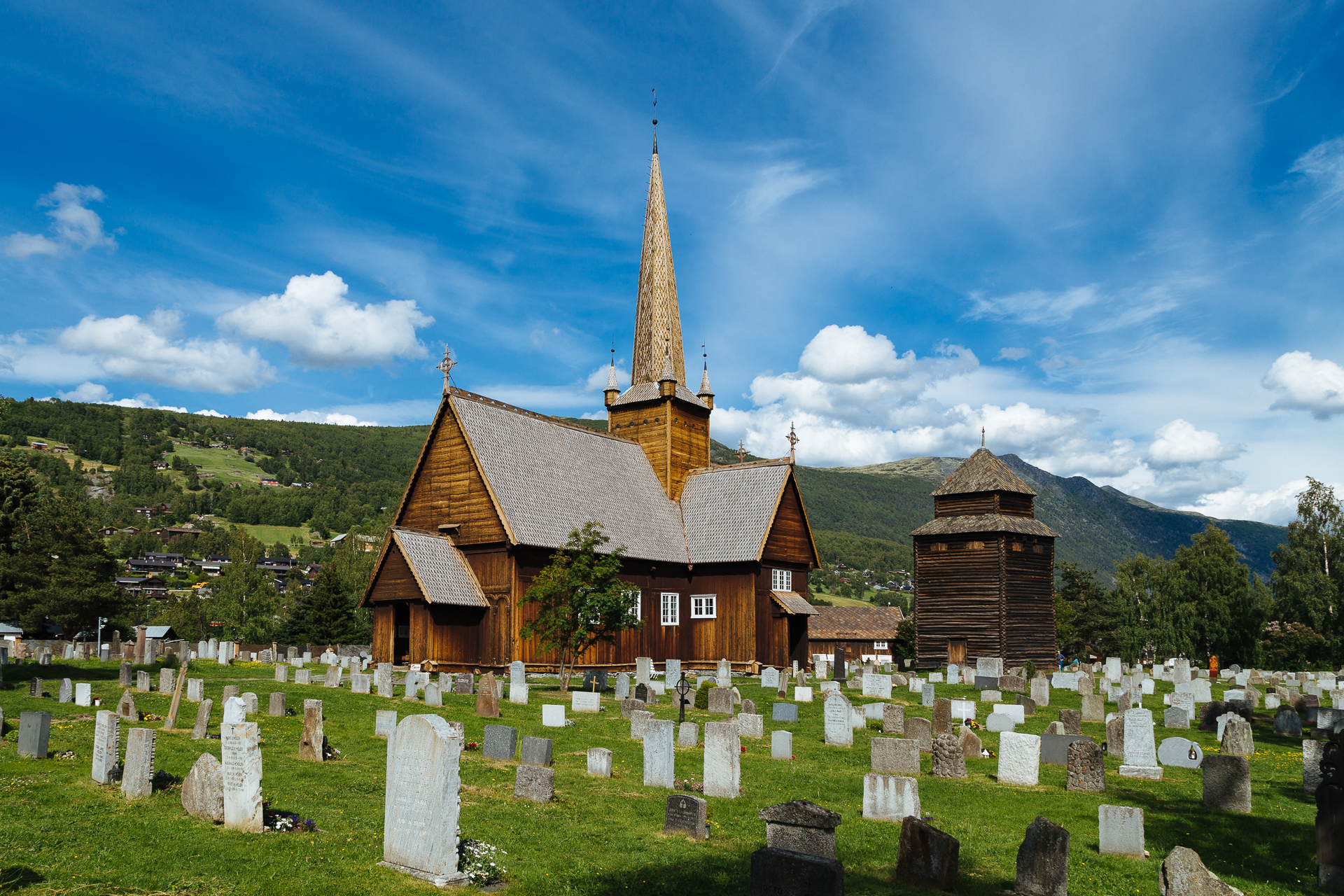 We are staying in the Rondane Høyfjellshotell tonight, and we have one of the two rooms that have the best view towards the mountains :)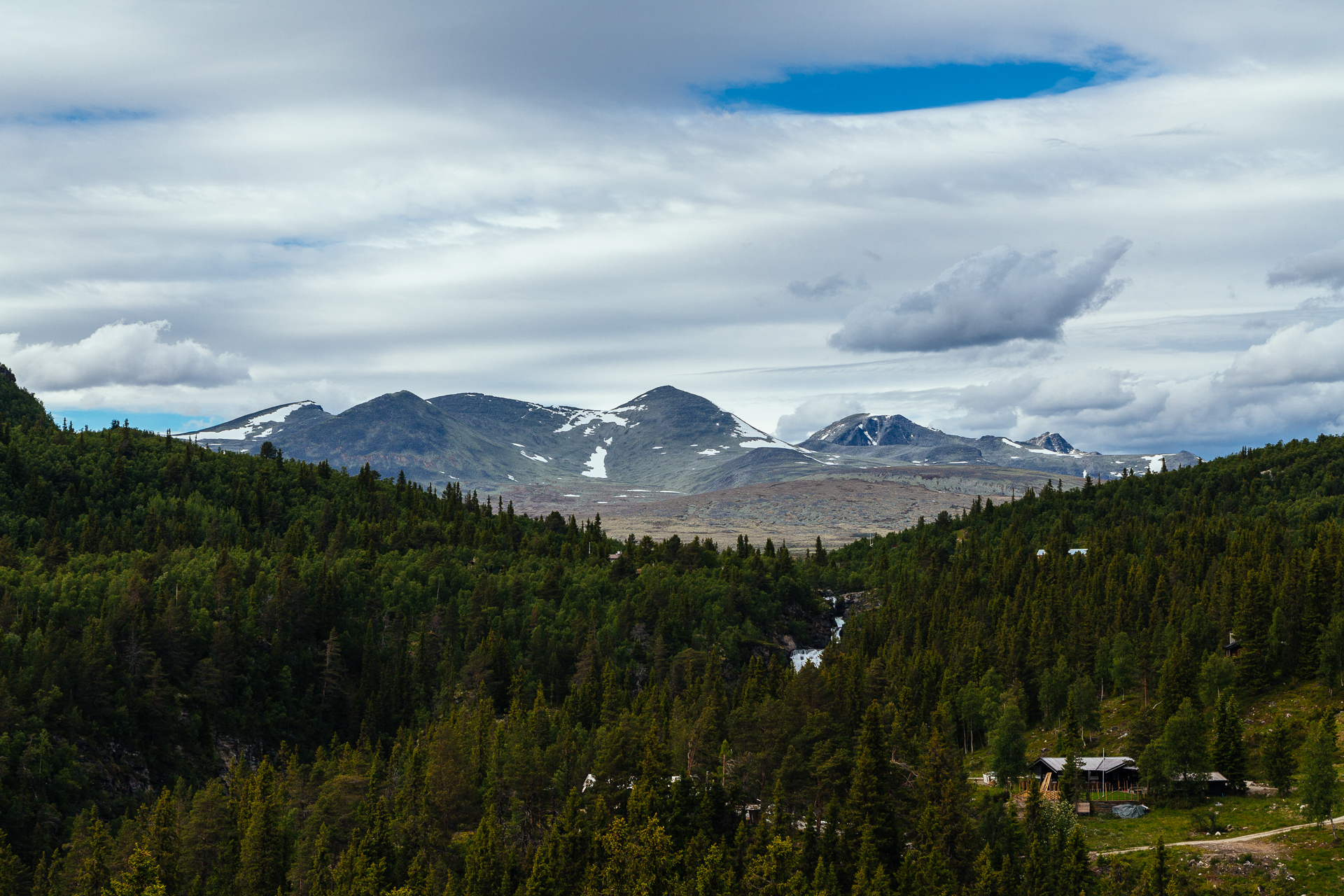 Odometer reading at the end of the day: 3014 km (of which 115 km was today).