Our alarms went off at 08:00 this morning, and even though this felt painfully early, we were happy about the blue sky and sunshine that were waiting for us outside. After a quick breakfast we drove to the Tresticklan National Park via Halden and Nössemark, where we had a relatively easy hike (see Strava for details). The route was slightly less flat than expected (but there is only the ice age to blame for that, carving all these hills into the landscape…), but it contained definitely less uphill than some other hikes that we had before. The topography of the park is characterised by narrow, steep, ice-carved and polsihed ridges extending in a North-South direction, with swamps, and long, narrow lakes lying in between. The whole area is covered with a sparse pine forest, with lichen and moss dominating the ground level. Here and there wooden paths were made over the wetter areas.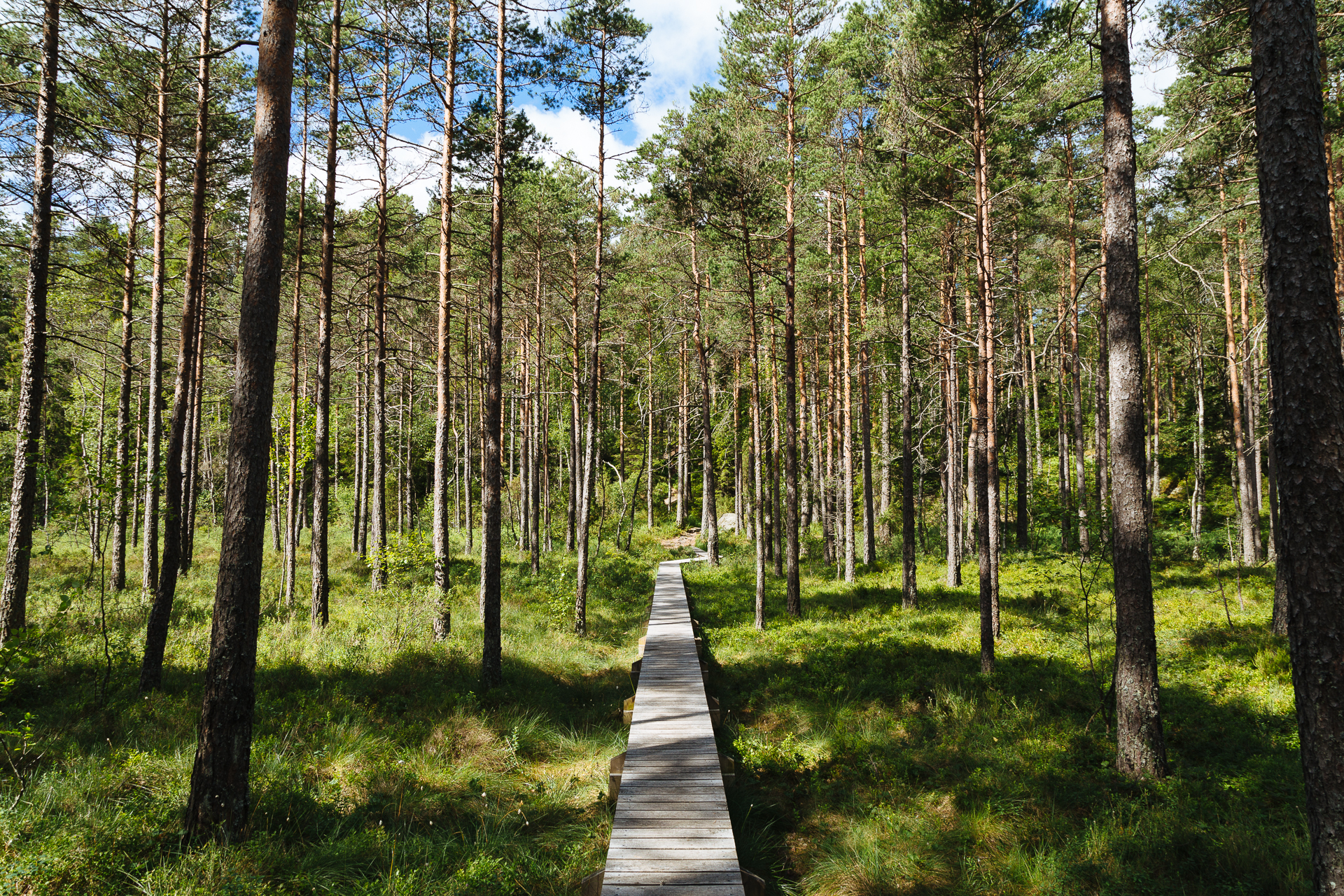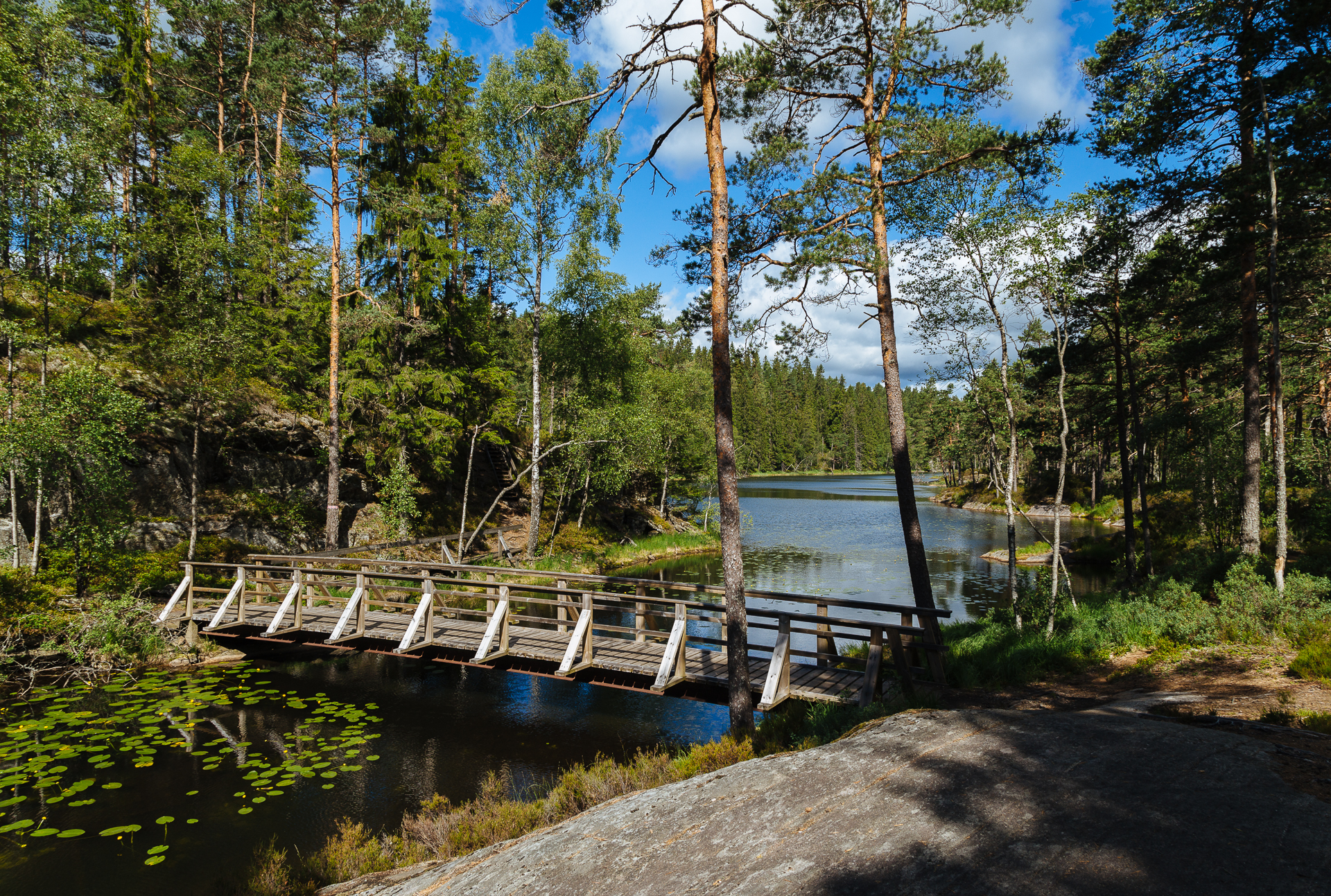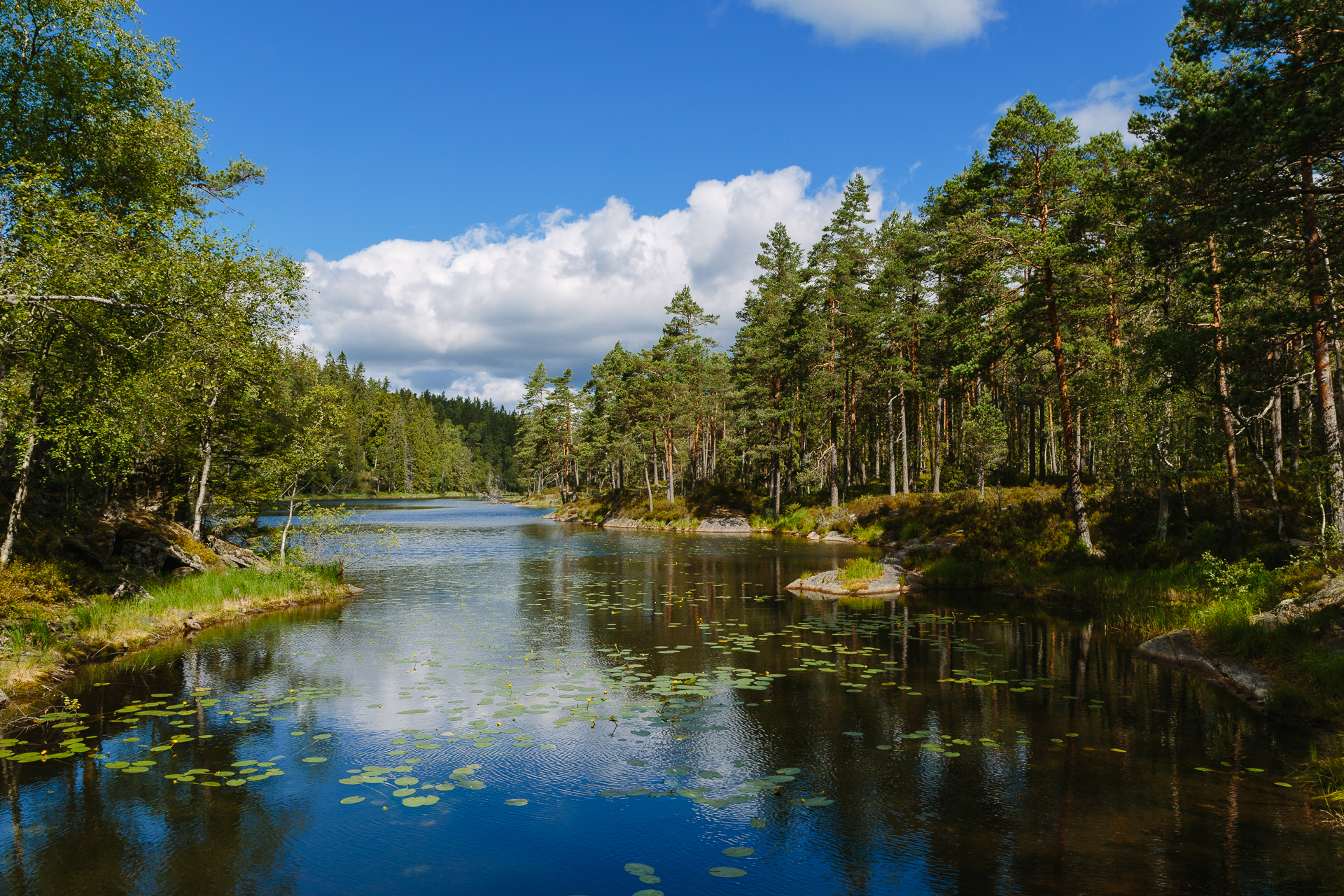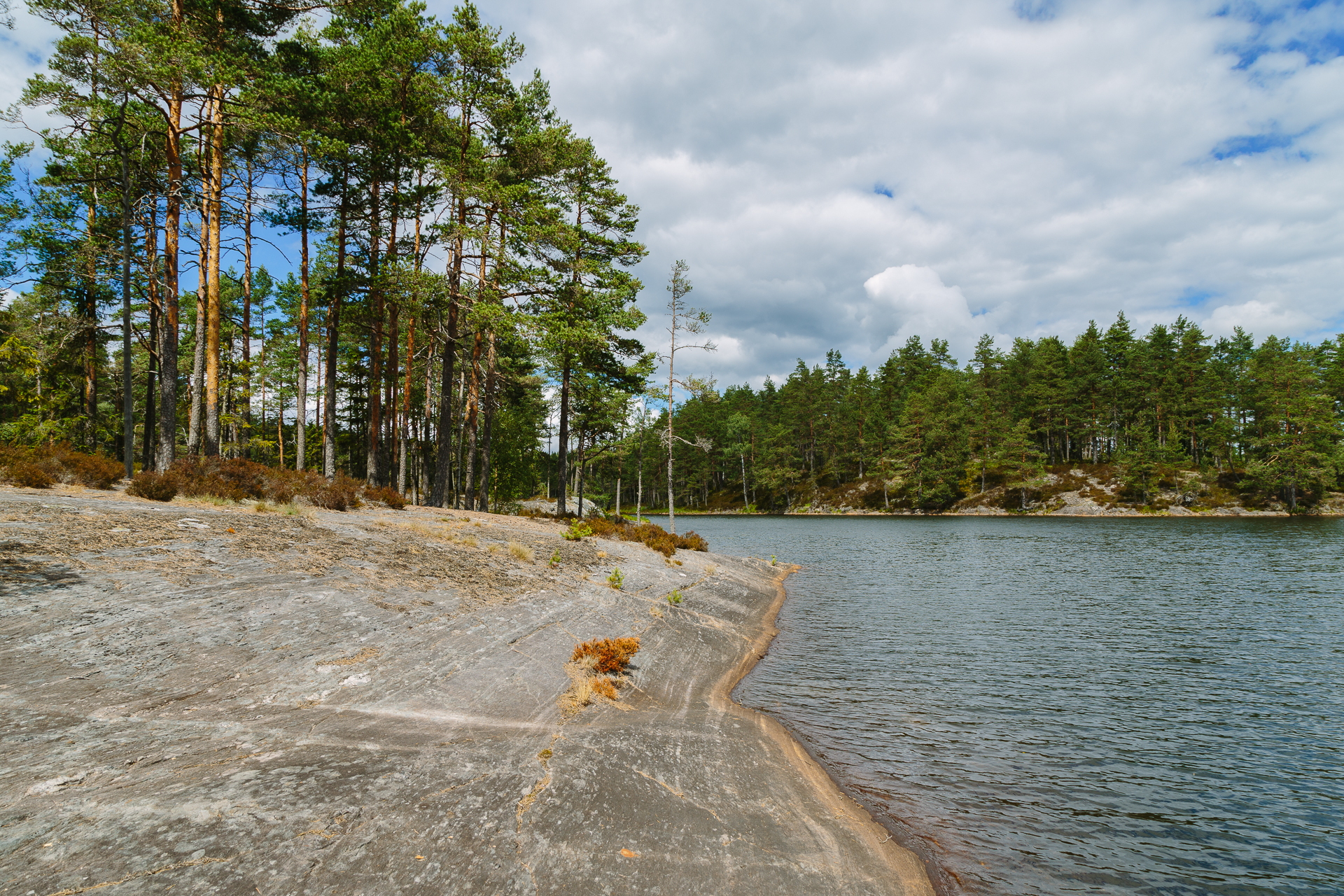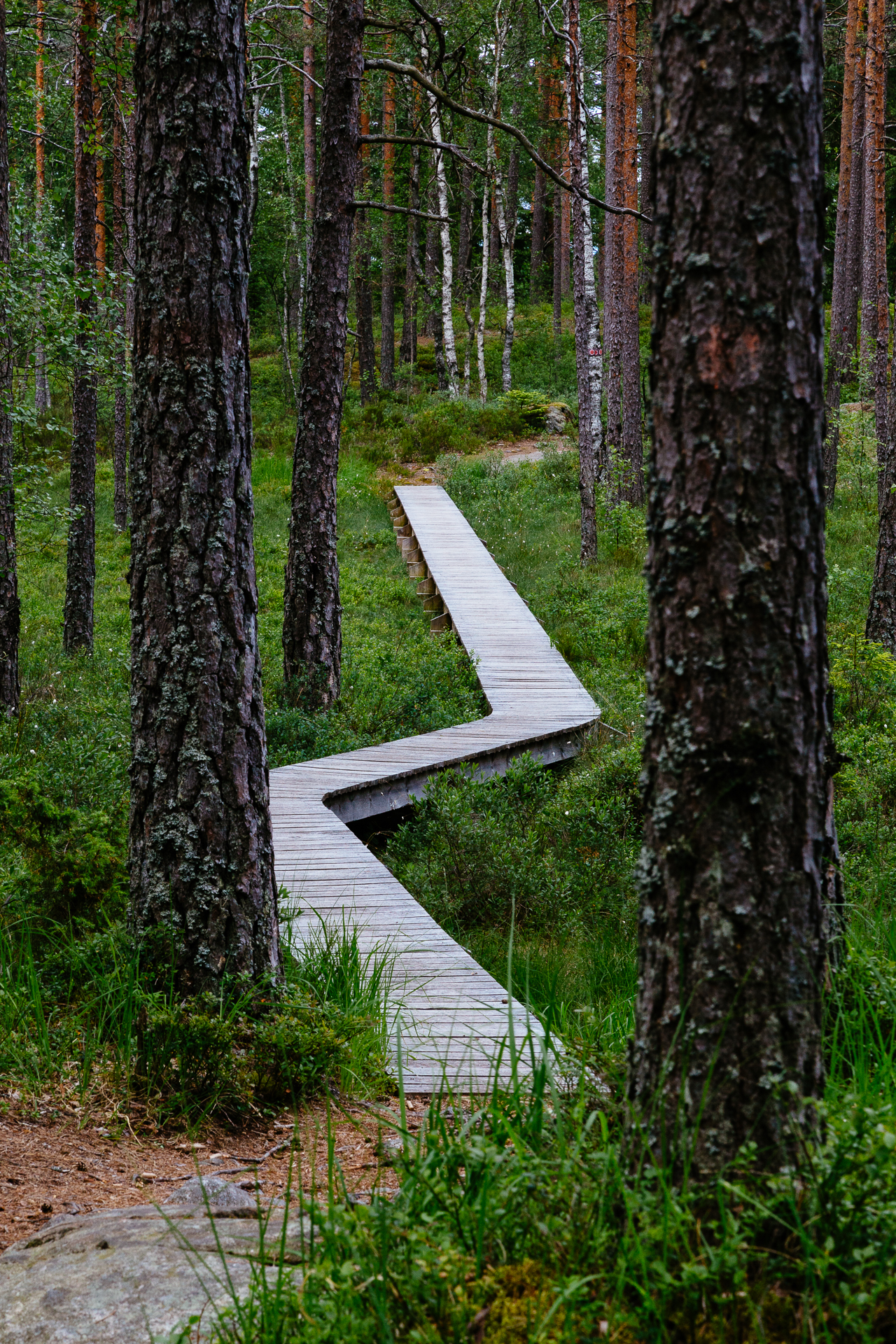 After the hike we drove to the coast. Our first stop was in Grebbestad, where we got some really delicious sandwiches and cakes for lunch/dinner, then we went to Fjällbacka, where we walked around in the harbour, and also climbed up to the Vetteberget "rock", that rises above it.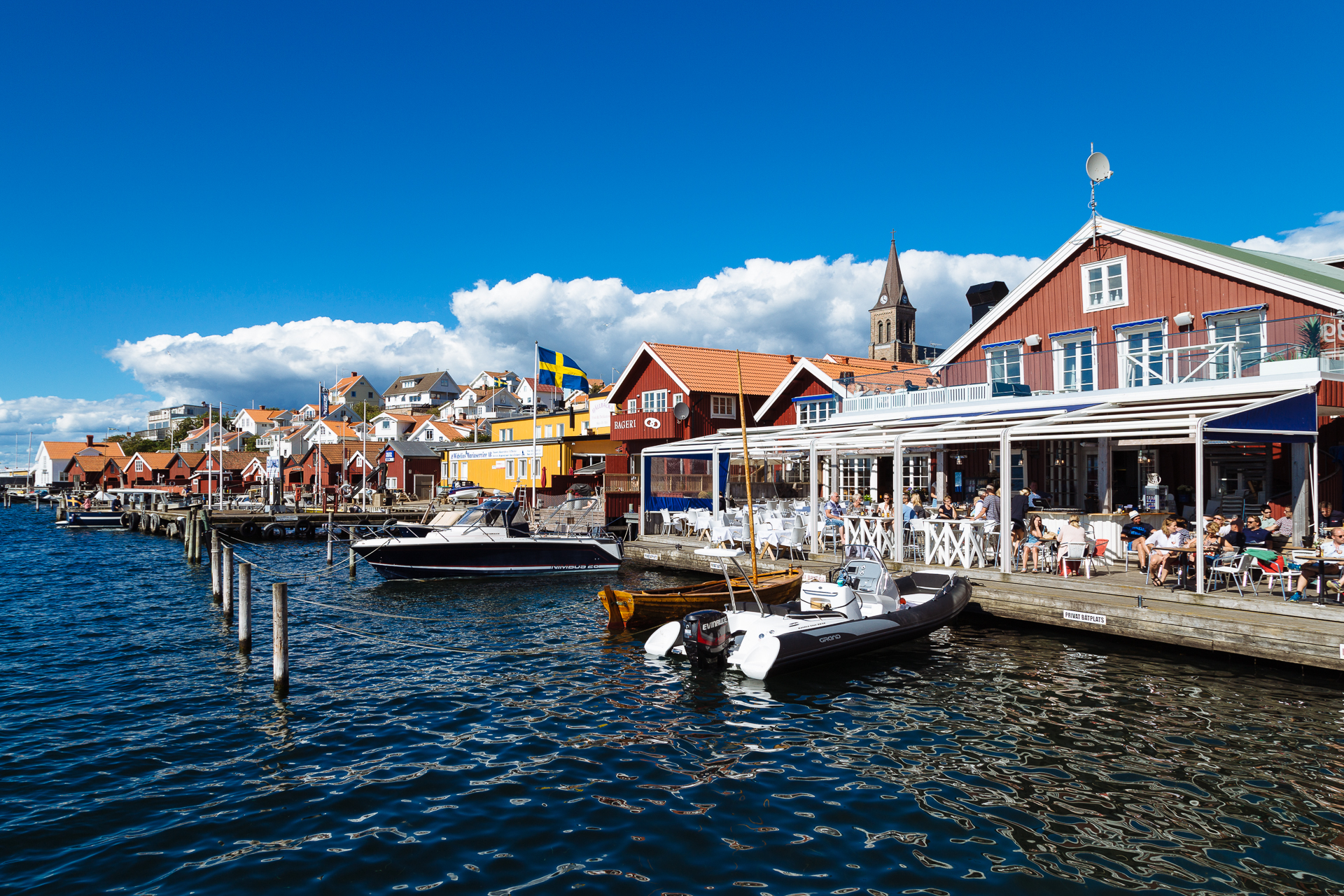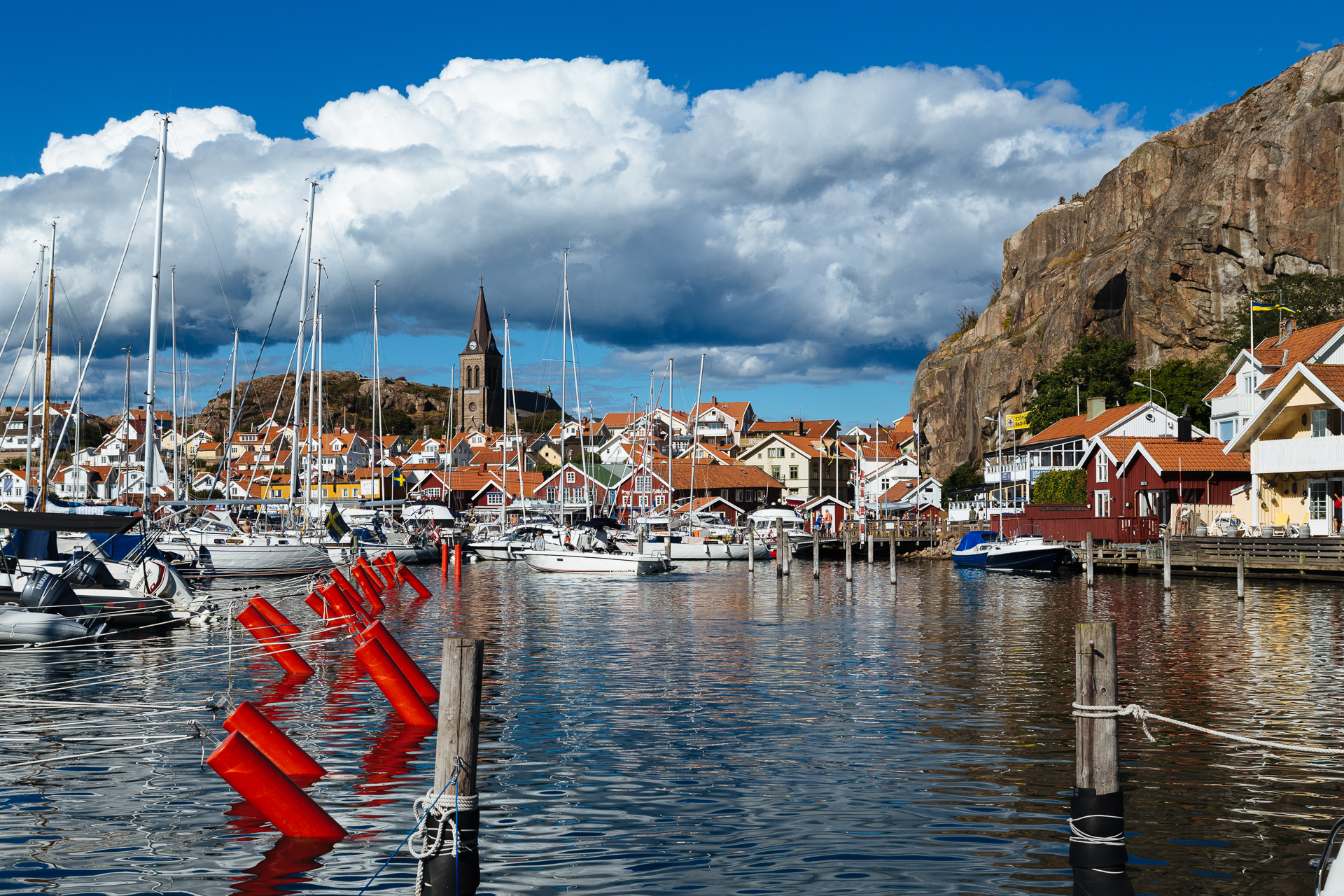 We stayed a bit longer at these lovely villages than originally planned, so it was already almost 19:30 when we arrived to the Spar Hotel Gårda in Gothenburg.
Odometer reading at the end of the day: 3813 km (of which 281 km was today).