It rained pretty hard almost all night long, but that was not enough for mother nature, so we left the hotel after a good breakfast in still something more significant than a drizzle. Given the weather conditions, we drove straight to the far side of Ålesund to the The Atlantic Sea Park. Clio loves aquariums, and here we could learn about fish that live in the local waters. It was definitely worth a visit.
Afterwards we drove over a series of subsea tunnels and a steep bridge to the island of Godøy, where we walked around the lighthouse of Alnes (an old fishing village), and had a short stroll on the local beach. Partly due to some serious luck, and partly me checking the weather radar every five minutes on my phone and trying to schedule our day accordingly, we stayed almost completely dry here. Unluckily this situation was clearly not going to last much longer, so we could not do the small hike that I had planned to the top of the island.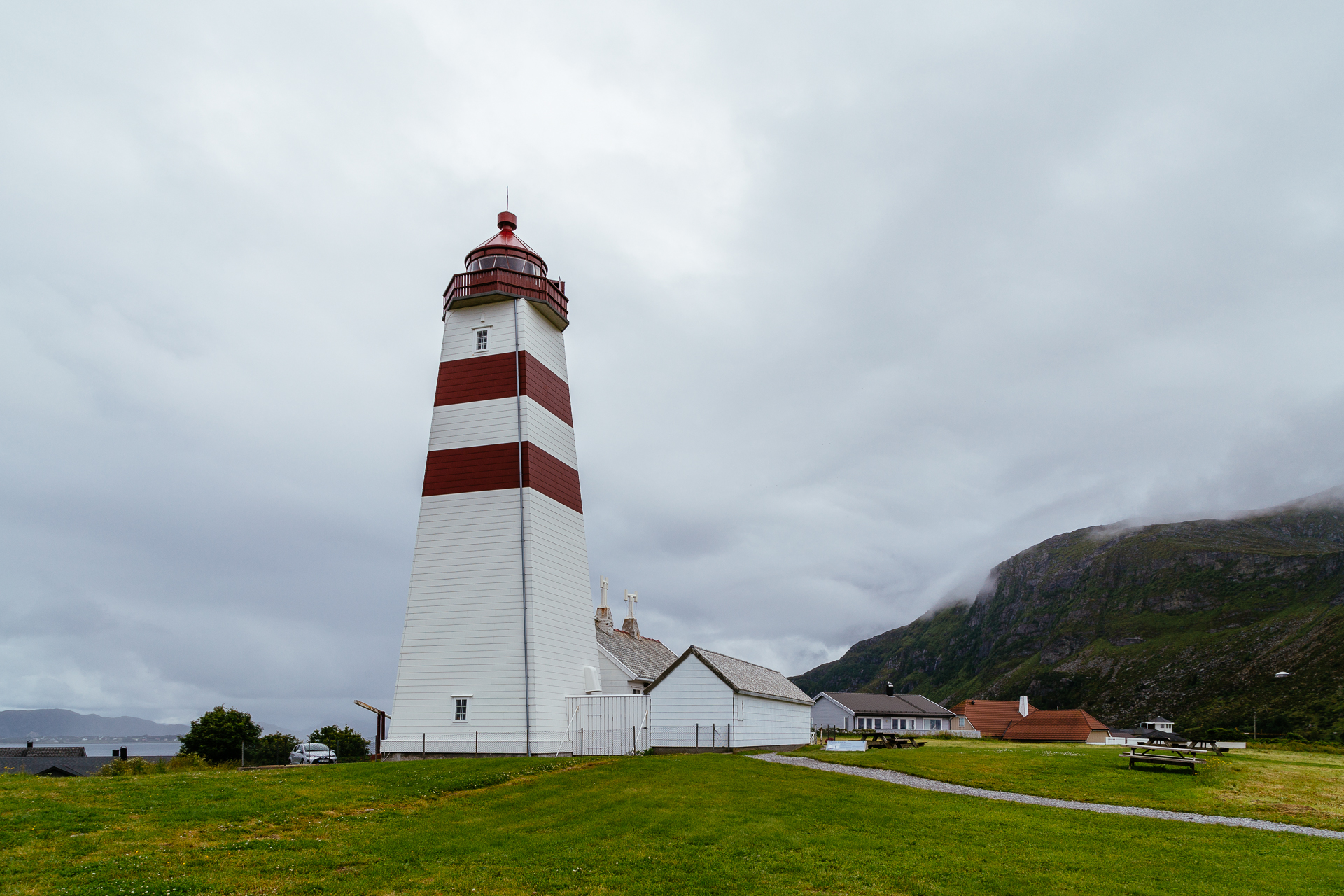 As a next step we drove back towards the city, following a steep and narrow road up to the Aksla Viewpoint, where we could enjoy the last minutes of dry weather before another downpour engulfed the mountain from the Northwest. The panorama of the city below was still beautiful, no matter the weather. By the time we were done here we could go and check in at our hotel (Quality Hotel Waterfront).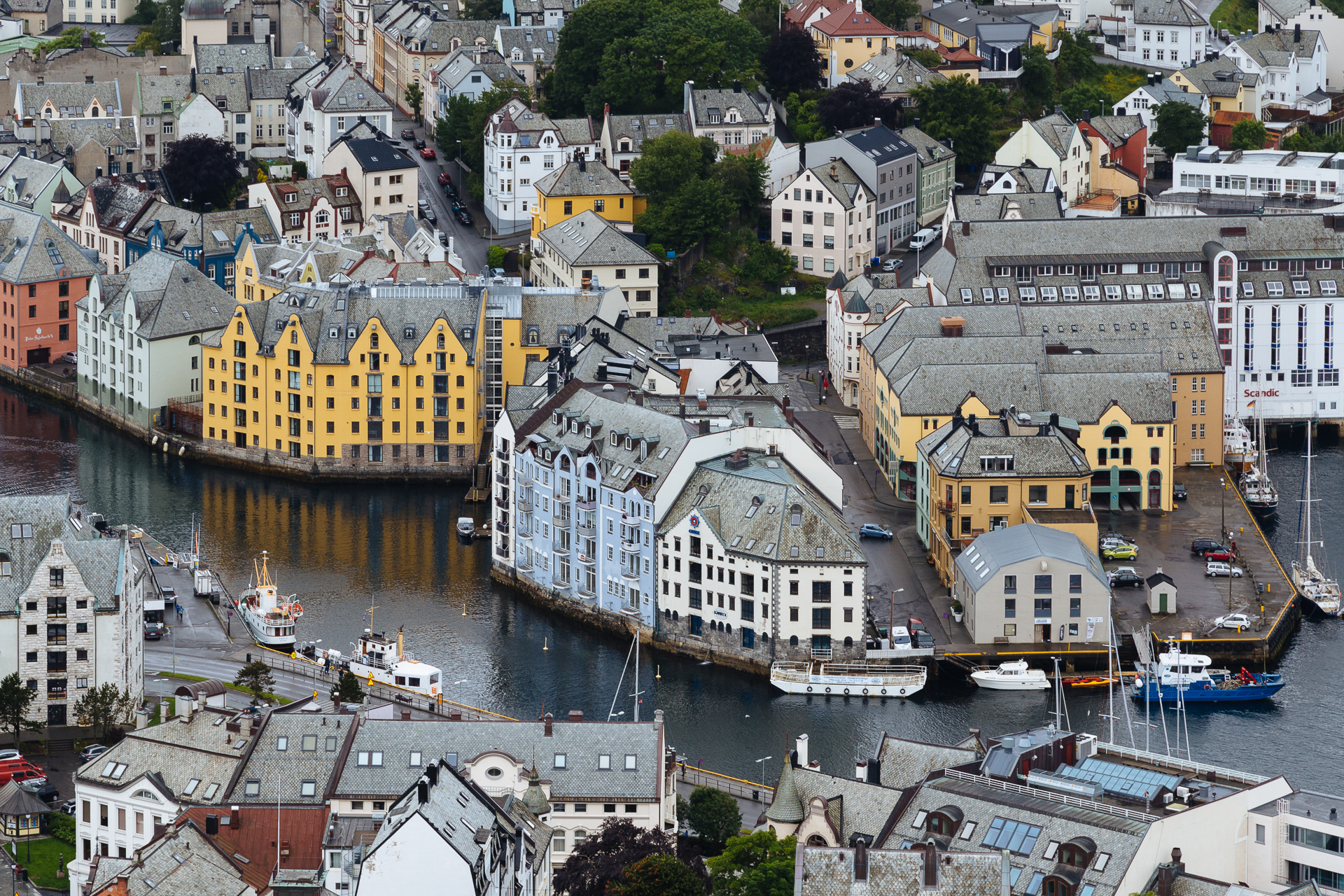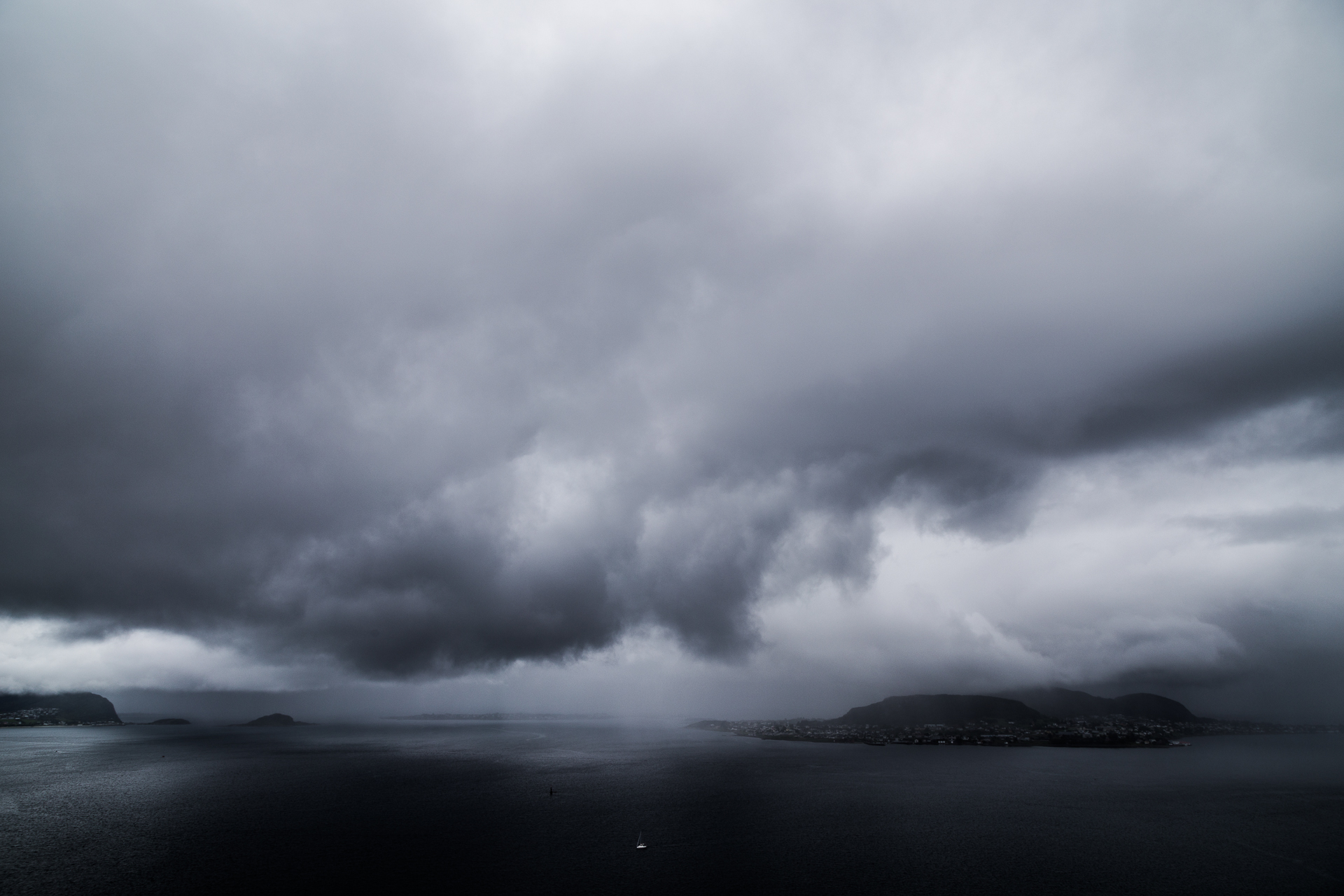 Following a short nap (while waiting for the rain to pass), we walked around in the centrum, which was fully rebuilt after the fire of 1904 in Art Nouveau style, resulting in an unusually consistent architecture throughout the city. After dinner we still enjoyed the fresh air for a short while (and even saw the blue of the sky for the first time today), before heading back to the hotel.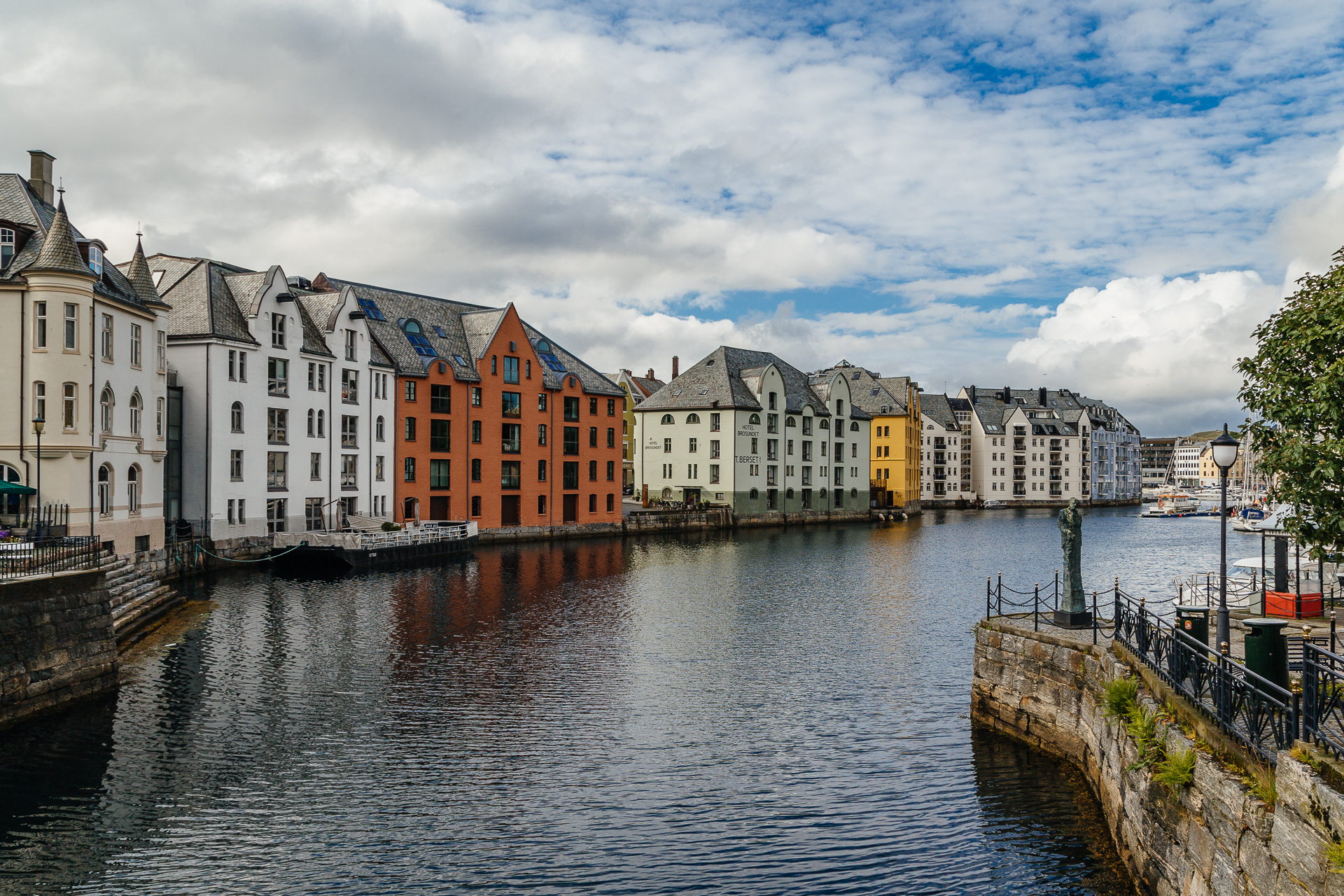 Odometer reading at the end of the day: 2490 km (of which 78 km was today).