Today we spent the whole day in Bergen. (I went to sleep very late again yesterday, but at least I saw the sky turn red and purple around half past midnight, while working on the photos for the blog.) Both of us were up already at 08:30, because now we are so used to getting up early, that we can not even sleep past nine. After breakfast we walked to the Fløibanen (on the way there having to step over a lazy cat lying across the narrow footpath leading down from our AirBnb), and following a short wait in the queue, we could take our seats in the funicular, and soon be on our way up to the Floyen lookout point. This was definitely easier than all the hiking that we had to do to achieve similar heights during the past days. At 10:00 I was already busy trying to capture the panorama of the city, taking the most unoriginal pictures one could take here :)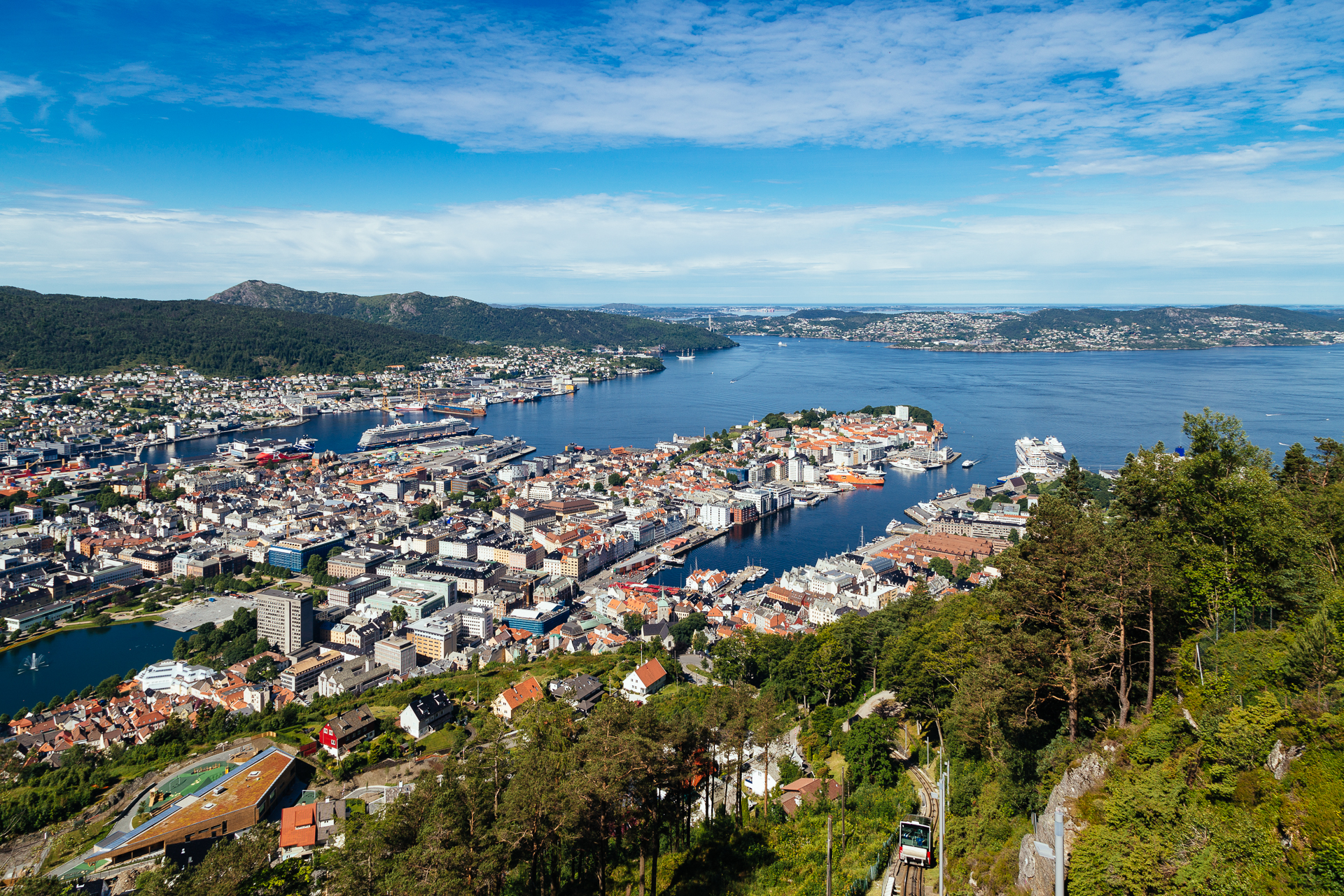 Then we walked around a bit while I tried to be victorious over a huge ice cream. Somehow we managed to luck out and arrive here for the warmest, driest, and sunniest day of the summer in Bergen (where it supposedly rains all the time, and where it rained on each of the first 26 days of June, shattering the previous record for the month), so for the rest of the day we tried to stay in the shade (and we made good use of the sunscreen we brought along). I am not complaining, but it was definitely hot. Then we took the funicular down, walked through the fish market and the centrum, and went on to explore the old wooden houses and narrow streets of the Nøstet neighbourhood. The most famous street here is the Knøsesmauet, and it did not disappoint.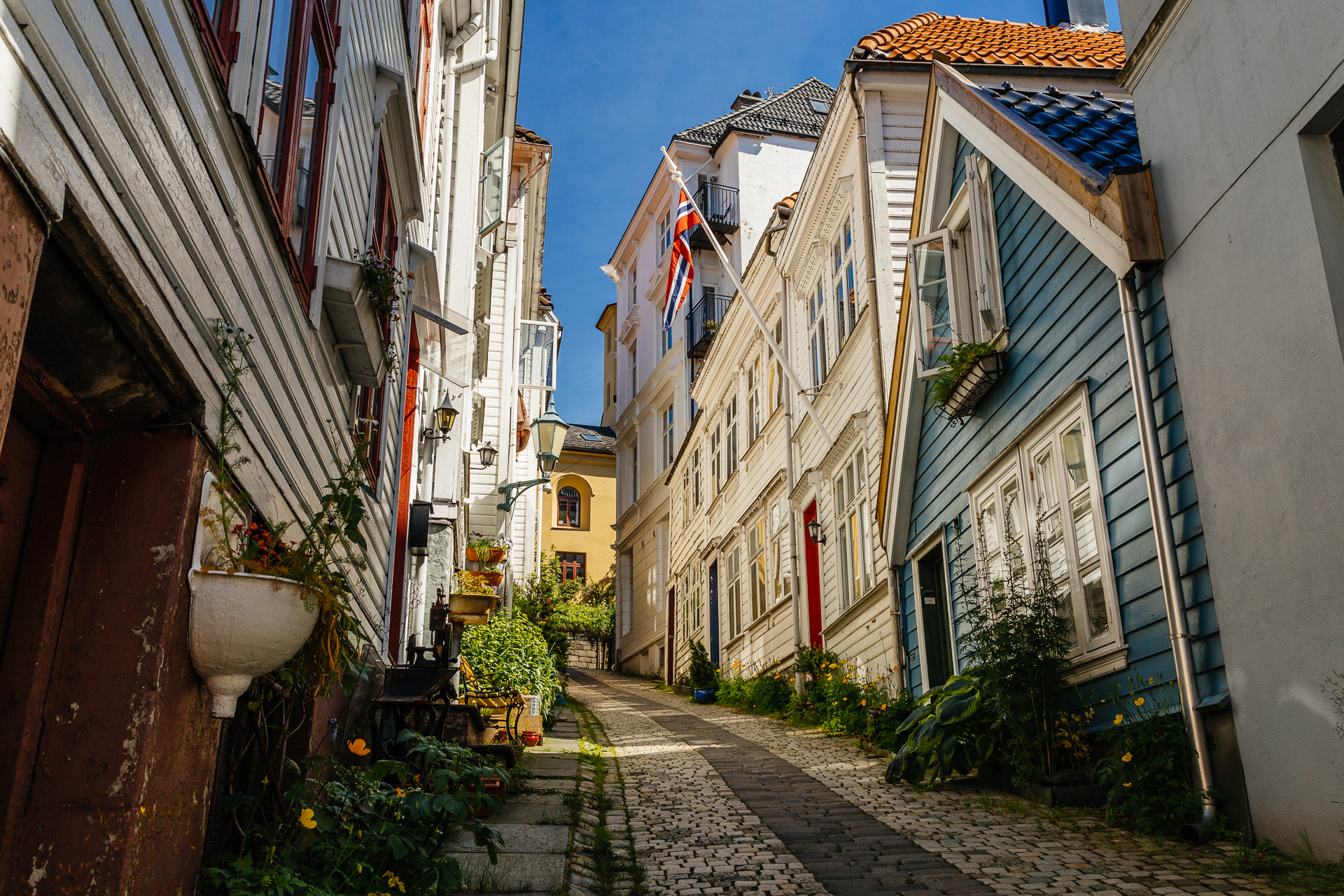 From here we walked all the way to the end of the peninsula, where an actual totem pole was erected in the Nordnesparken in 1970, which was a gift from Seattle to celebrate the city's 900th anniversary. Then we made our way back to the fish market, stopping here and there along the harbour to enjoy the view over the water towards the Bryggen. After a quick tortilla and burrito lunch we walked across the historic buildings of this historic wharf, then in dire need of a siesta, we made it back to our AirBnb around 15:30.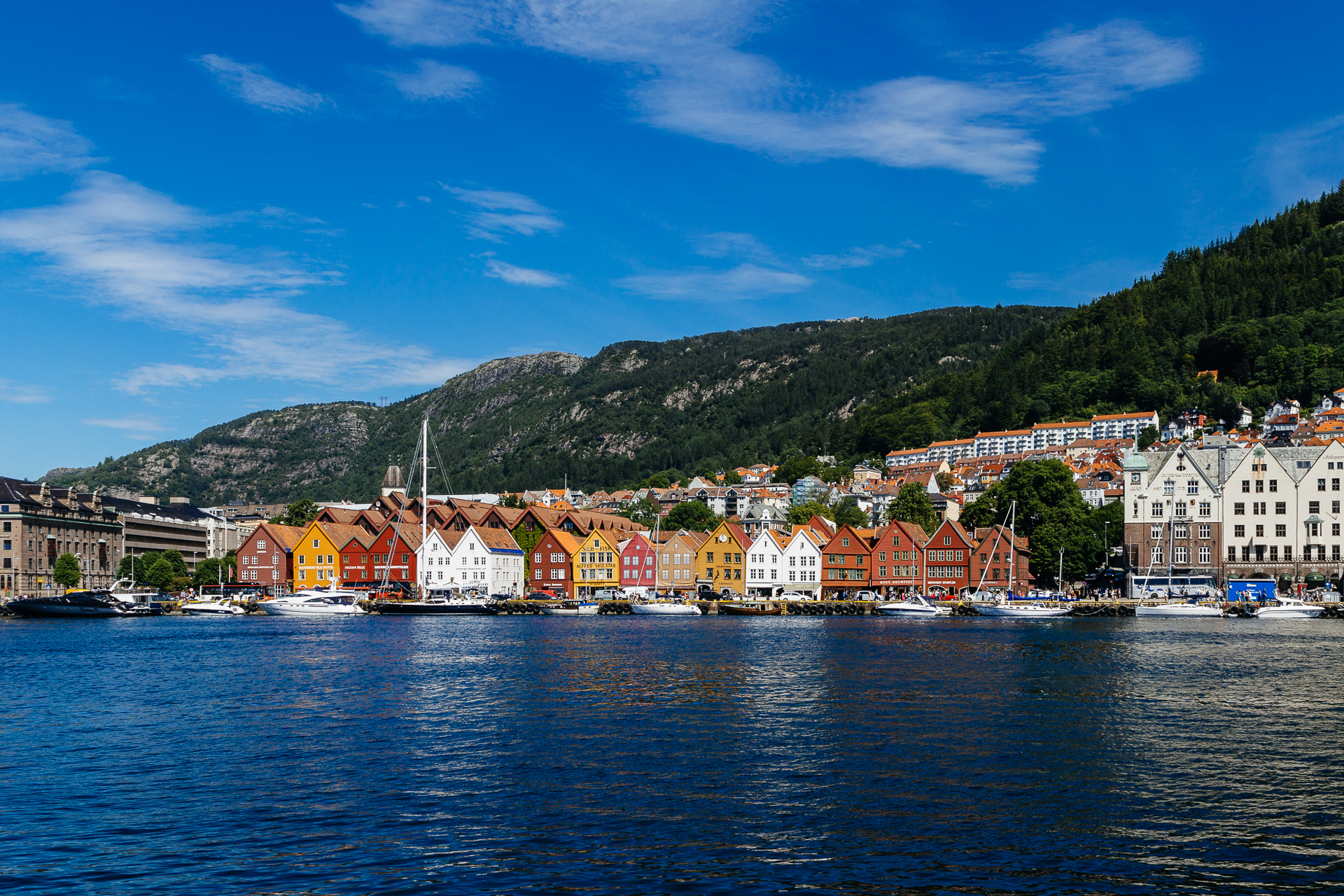 Recharged from a small nap and some dinner, we made another short walk to the Bergenhus Fortress and the harbour in the evening, before calling it a(nother successful) day.
Odometer reading at the end of the day: 1838 km (we did not drive today).