Yesterday – due to the lack of internet connection – even I went to sleep early, so this morning the alarm at 08:30 was not at all so unbearably painful. I was a bit grumpy because the weather was still cloudy and rainy, but the satellite images looked promising.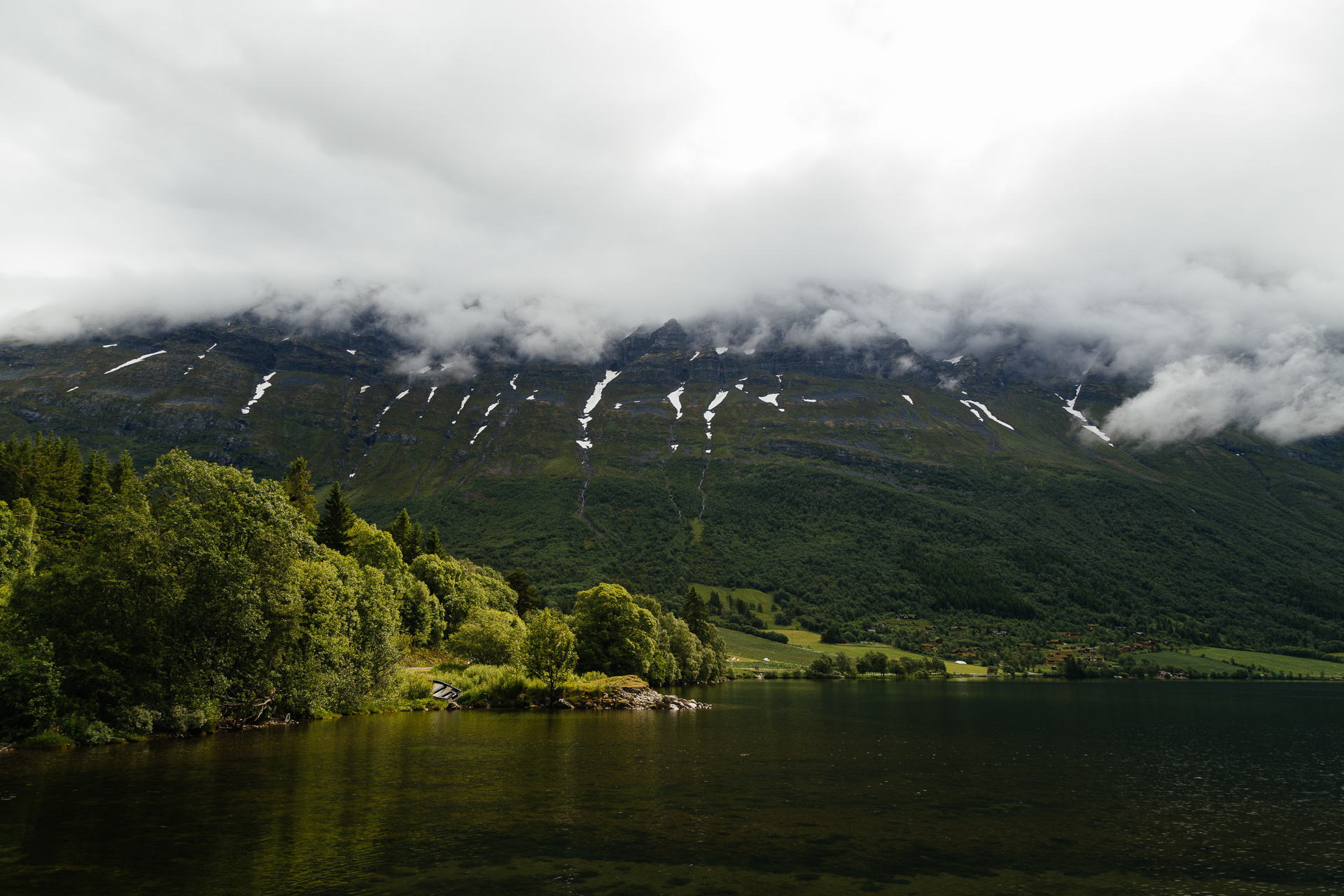 As we started driving further on the National Tourist Route we still got a few drops of rain, but then the clouds started to dissolve, and we could already see some blue sky upon our arrival to the first proper viewpoint (Ørnesvingen) above Geiranger. The view towards the bend of the fjord below was definitely special.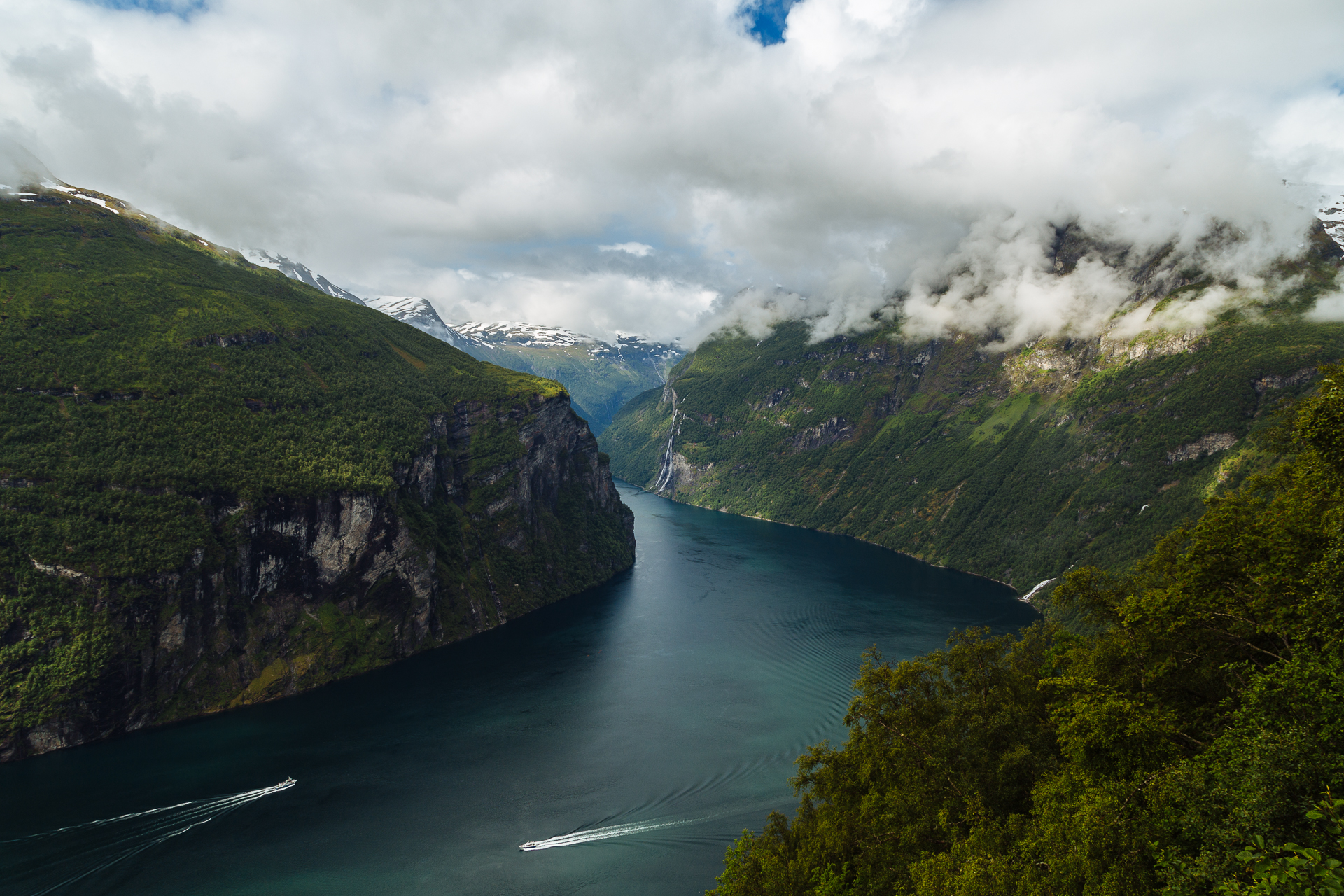 From here we descended into the village through a series of hairpin curves, where I unlocked the 'climb back up in reverse through a 180 degree curve' achievement while letting an ascending bus pass. Geiranger was at the time pretty much overflown by the tourist groups from the two cruise ships that rose high above the narrow harbour. We had a small lunch break here, before starting our drive out of the valley. Our next panorama point was at the Flydalsjuvet. Again, very pretty, with even more blue sky.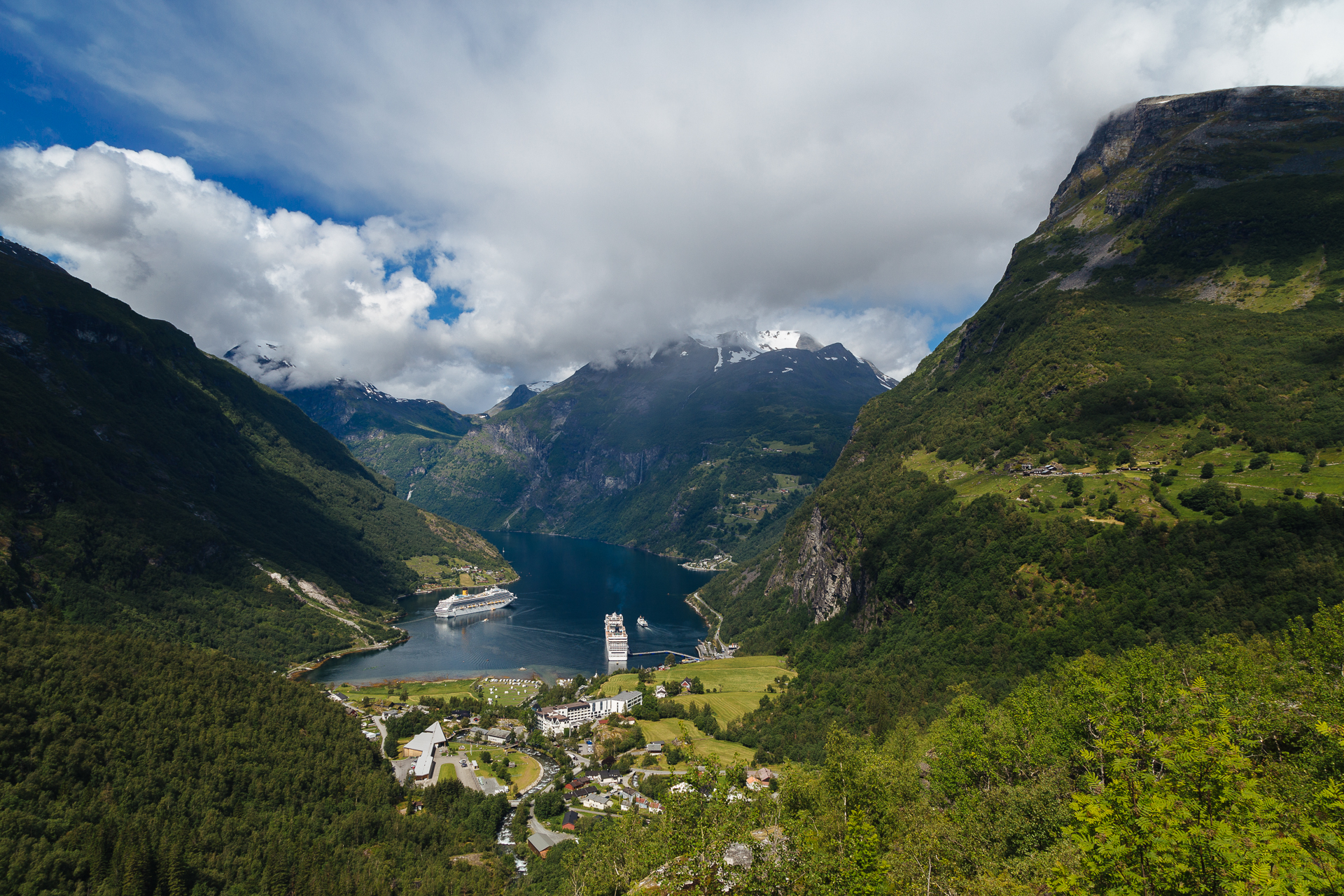 But the road went on even higher, and soon the trees were replaced by rock and snow. We took the toll road up to the Dalsnibba Mountain Plateau, from where you could look down into the green valley of the fjord to the North, and over the snow covered peaks to the South. It was only 5°C up here, so we made good use of all the layers we had.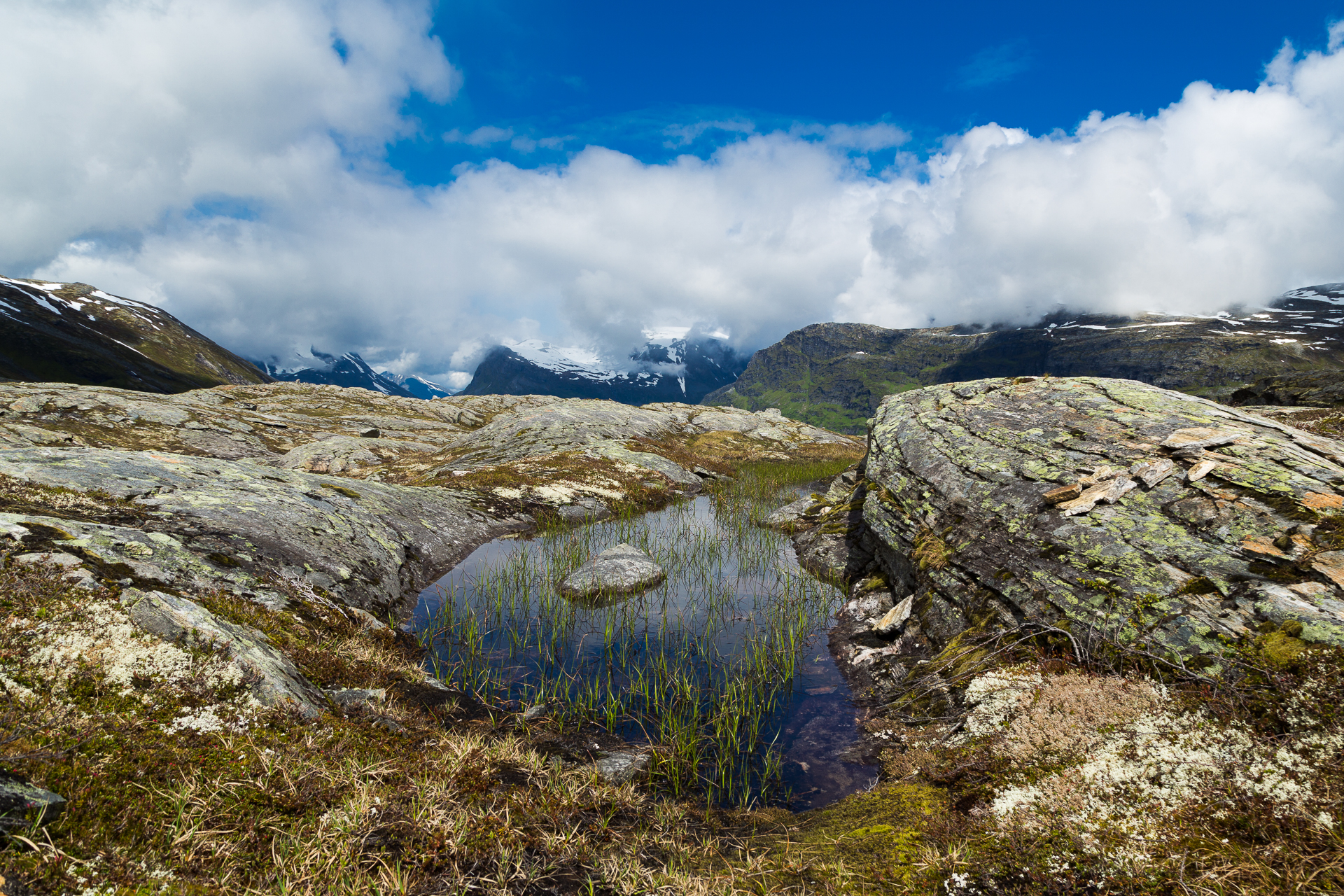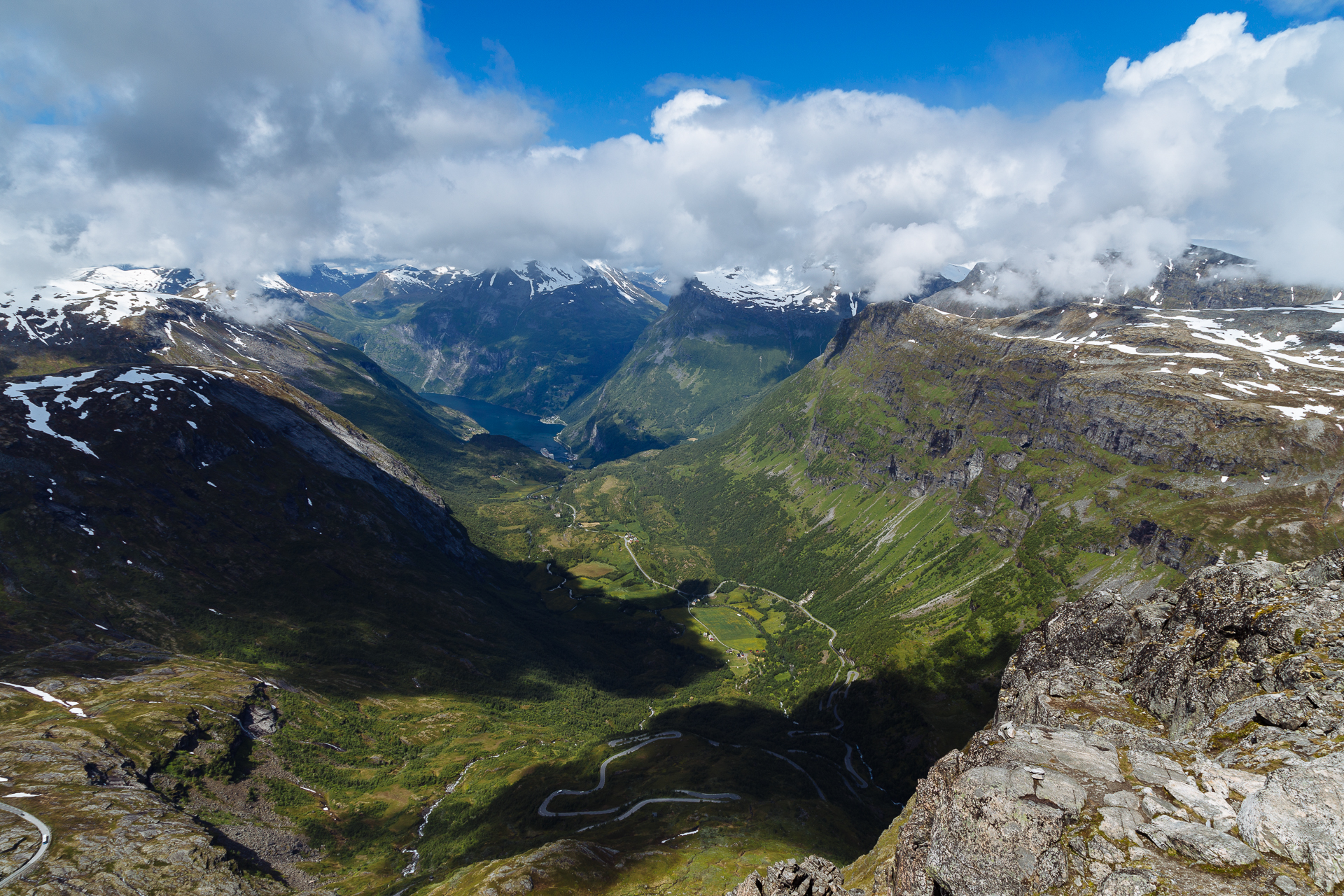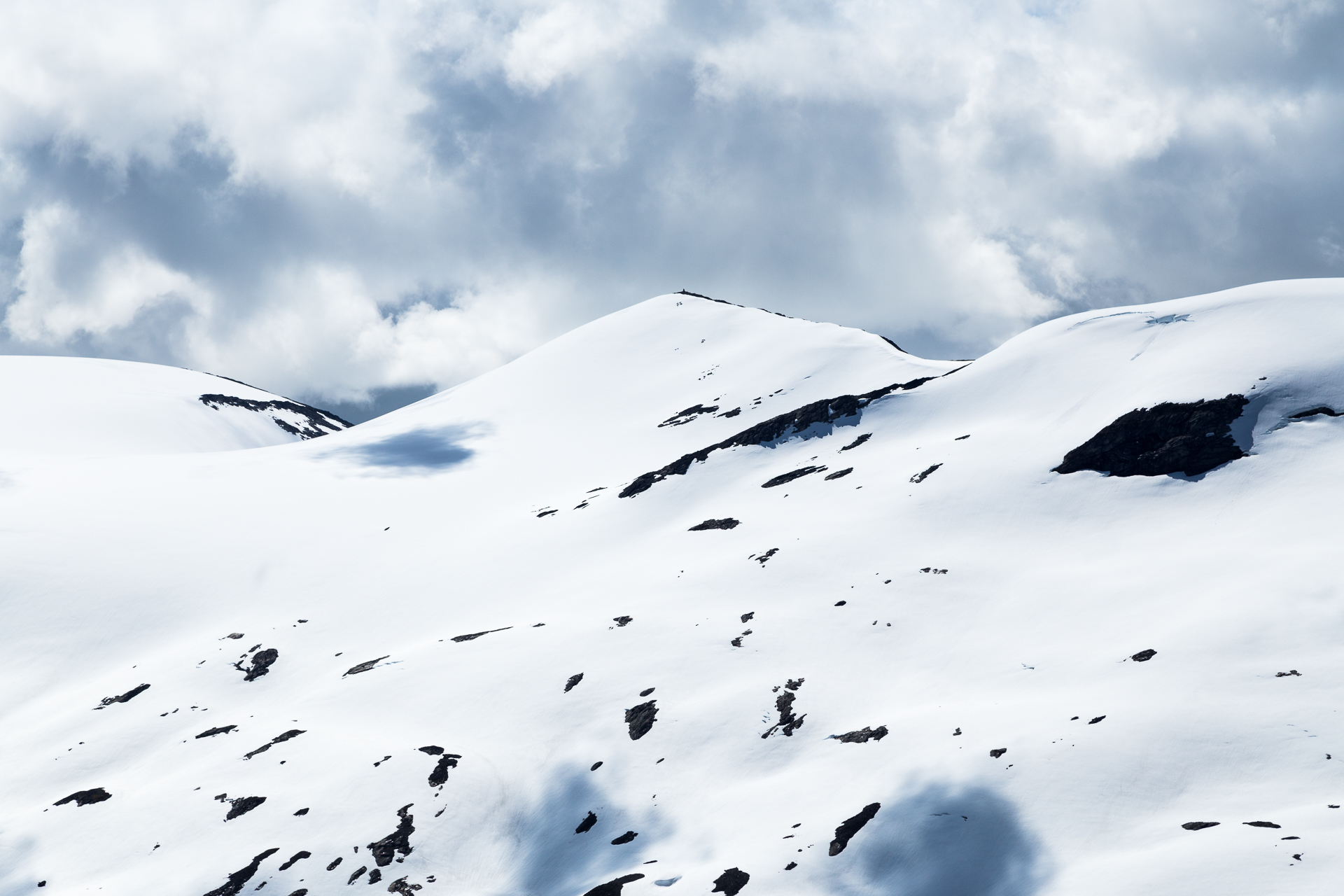 As we reached the end of the National Tourist Route and turned East, the scenery changed drastically: we left the narrow valleys and rugged mountains behind, and entered a more open, wide river basin. The meltwater had different shades of deep blue and green, first surrounded by pine forests, then agricultural areas as we drove further down.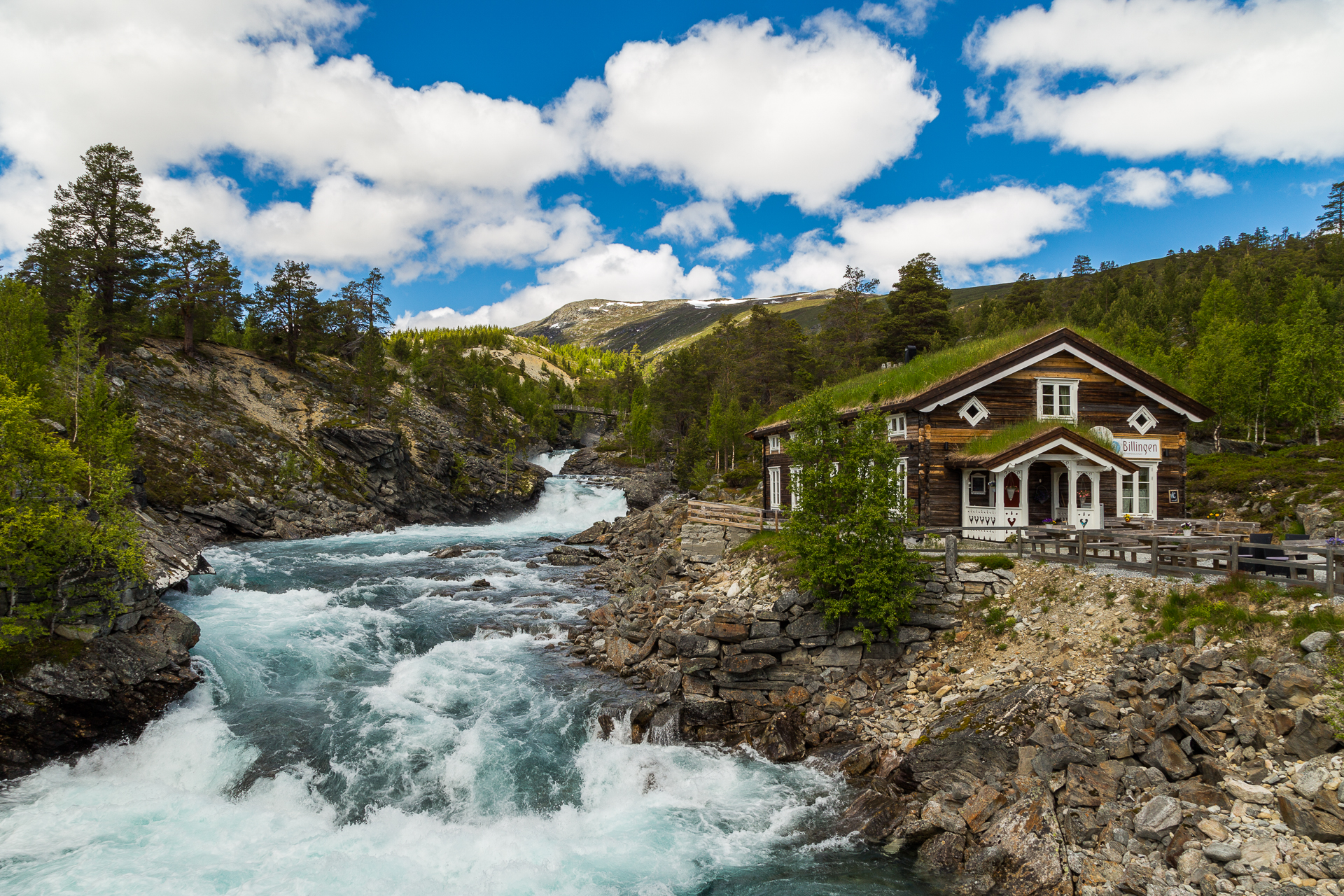 A good hour later we arrived to the stave church of Lom. What can I say, this was another pretty wooden church, and we were OK with that :)
Soon afterwards we turned South towards the Jotunheimen National Park, taking another National Tourist Route into the mountains. This is a very different area compared to the ones we have seen to the West, with less vegetation, and much more open space.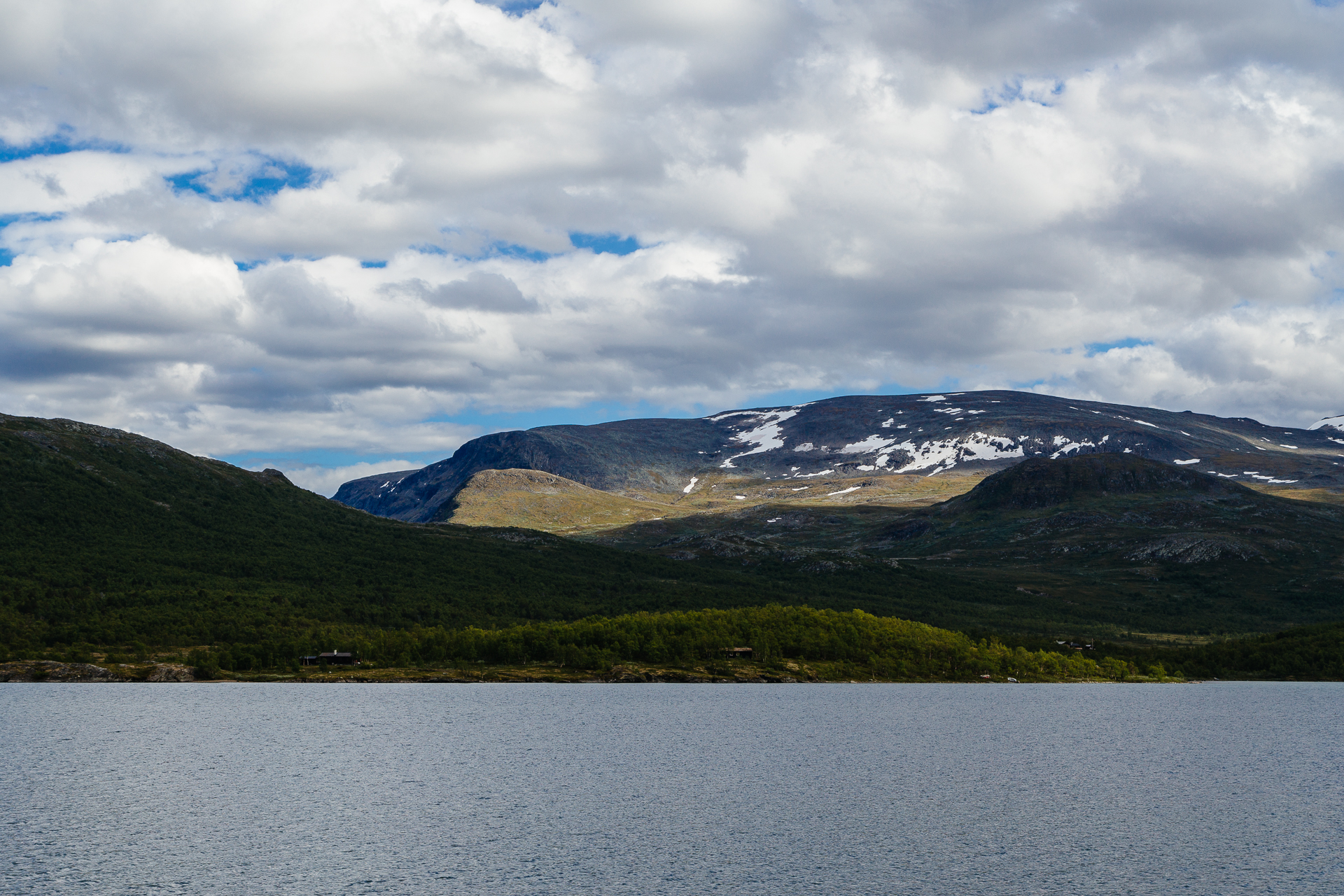 Tonight we are staying in the Bessheim Fjellstue, and the buffet dinner was delicious (and we both ate way too much of it). Before going to sleep, we still drove to the starting point of tomorrow's hike to see the scenery under the evening lights too.
Odometer reading at the end of the day: 2899 km (of which 220 km was today).