This February I turned 34. I have been writing this blog for approximately a third of my whole life… Crazy. Anyway, back to the story. So around my birthday I spent (with Clio's help of course) around a week (mainly the evenings after work and one weekend) planning a two week road trip around Iceland. This involved 1) researching (mainly over Google Maps and blogs) all tourist attractions and putting them on an actual physical map, and 2) making a detailed day-by-day planning based on driving distances/durations and approximate sightseeing (walking/photography/nutrition) times for each location, parallel with 3) looking up suitable hotels/lodges for each day. For the 14 days this means a total of 84 rows of data (including ~63 sights outside of Reykjavik, 11 hotels, and 3200 driven kilometres) in an Excel/Numbers sheet. With the flights, rental car (a smaller 4×4), and accommodation included we saved around 50% of the price of similar packages offered by various travel agencies by doing everything ourselves. Of course now I have seen way too many spoilers thanks to Google Street View, but I had to do a bit of looking around anyway to plan a bit ahead in terms of photography locations and so on.
We are leaving on Sunday, so it is getting very close! By the way, we decided to go in May because 1) it is still before the super busy June-August main tourist season, and 2) May is – statistically, at least in Reykjavik – the least rainy and the most sunny month (even though there are more daylight hours during the summer), and it is only 4-5°C colder than the warmest month, July. Let's hope we will not get a negative outlier May :)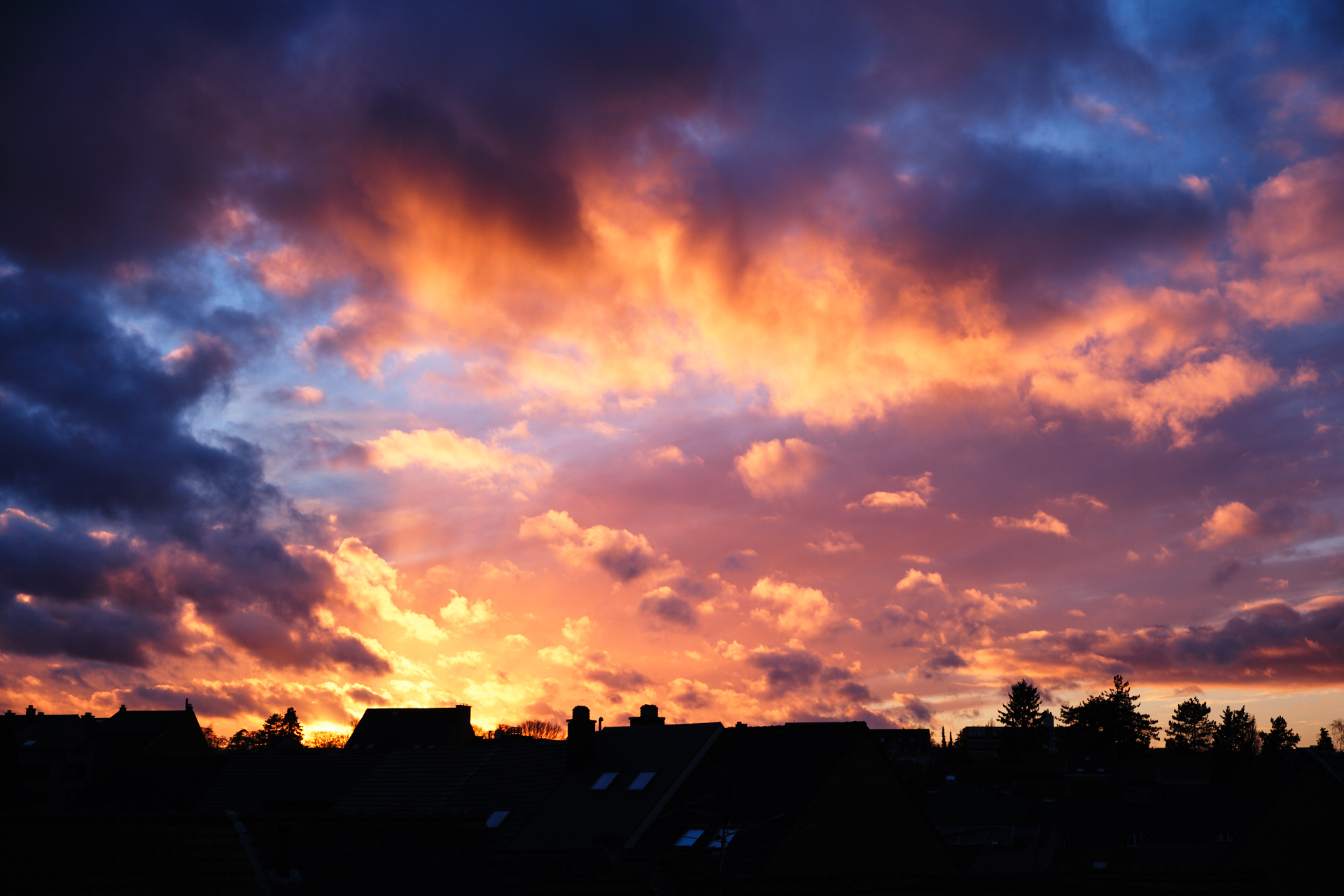 The second half of February brought some very nice weather, so nice that right after the annual visit to the velodrome in Ghent (where from this year on there is digital time-keeping down to the 1/1000th of a second) I went for a ride outside in shorts (and arm warmers and a gilet, but still) before driving home with 132 km in my legs (including the fastest lap on the track from the team with 16.834 seconds, a good 0.5 seconds faster than the next person).
At work we had our annual company lunch at the Restaurant Arenberg this year, and even though it has a Michelin star, it is a bit too classic for my taste, so I still prefer the EssenCiel (where we went for Clio's birthday last week) from the gastronomic places in and near Leuven. On the other hand the Easter chocolates of TML came from the Bittersweet Chocolatier this year, so it is confirmed: best workplace ever. On the same note, I have eaten so much chocolate during the past two weeks, that it really needs to stop. Luckily Iceland will be too expensive to eat too much, so there is still hope to keep my race-weight for the summer :D
Preparing for Iceland I bought a NiSi filter system (basically for daytime long exposure shots, see example test-shot with silky smooth water from the nearby abbey above), a wide angle prime lens (Fujifilm XF 16mm f/1.4 WR), a backup camera for my Fujifilm X-T3 (a Fujifilm X-E3) and a small telephoto lens (Fujifilm XF 50mm f/2 WR). And a new carbon tripod (Manfrotto MT190CXPRO4), a camera bag (Lowepro FreeLine BP 350 AW), and some small accessories… Advanced stage GAS – Gear Acquisition Syndrome – I know. Truth be told, all my Canon gear (plus the old tripod and camera bag) is either already sold or up for sale, so overall, actually, I own less camera stuff now. (Still GAS.) Everything is already tested and packed nicely in the new camera bag (the whole kit fits perfectly, and the weight saving compared to my old Canon gear is significant), so really looking forward to Iceland now. The plan is to mostly use the X-T3 with the 16mm lens (this is a full weather-proof setup, so even in bad conditions I don't need to worry about getting the camera out, and I like wide-angle landscape shots the most anyway), and get the X-E3 out with the 50mm lens only if I need to shoot some more distant details or a portrait. I don't like changing lenses and I prefer the quality of primes over zooms, so this is perfect for me. I wish I did more photography, but cycling is still the number one hobby.
The first half of March had horrible weather (except miraculously for Saturday mornings at least, so I could bike a bit), then on the first better (meaning not constant rain) Sunday we went to Antwerp with Clio to visit the Plantin-Moretus Museum. It is a printing museum focusing on the work of the 16th-century printers Christophe Plantin and Jan Moretus, located in their former residence and printing establishment, the Plantin Press, and it is also a UNESCO World Heritage Site. Being a typeface-lover and map-geek, I had a really great time walking around the exhibits. Afterwards we made a small walk to the North to have a look at some of the new buildings, but the cold wind was not really suited for anything longer.
Back to work, in the beginning of April I wrote my first proposal outside of astronomy, and – after my steepest ride outside of the Canary Islands (with 3149 meters of elevation gained over only 134 km) – spent three days on a meeting/conference in slightly cold and rainy Aveiro (Portugal). Then winter came back (again) for a weekend (a ride in an average temperature of 2°C on the 14th of April, seriously?)  before the real nice warm spring arrived the week after. Luckily that coincided with the annual Tornado club-weekend, so we could have two beautiful days of cycling in the Southern Eifel region in Germany, with temperature above 20°C. I even had quite good legs (and the pace was friendlier than usual), so this year I was not at all the slowest on the climbs.
On Easter Monday we finally (as we have been planning this for years) went for a walk to the Hallerbos, to see the famous blue and purple carpet of the blooming bluebells. It was definitely worth it, but next time I should be less lazy and take my tripod too.
On the gaming front (besides FIFA 19) I have been playing quite a lot with the Division 2 lately (since I really liked the original Division too a few years ago, up to the point of having to stop because I felt addicted – this time I am taking it much more casual), and I also got Mario Kart 8 for the Switch for an occasional race against friends – as a holiday entertainment.
This time there will be no daily blog posts from the road trip, because it was super tiring in Scandinavia (even though I was happy that I did not have to process three weeks' worth of photos afterwards), but I will post photos on social media every day, and when we are back there will be one or two posts with the 'best of' here too. Keep your fingers crossed for good weather!