This morning we hit the road around 10:00, and drove to Åndalsnes (via the scenic Tresfjord, instead of taking the shortcut over the new bridge). On the way there we passed the Northernmost point of our road trip!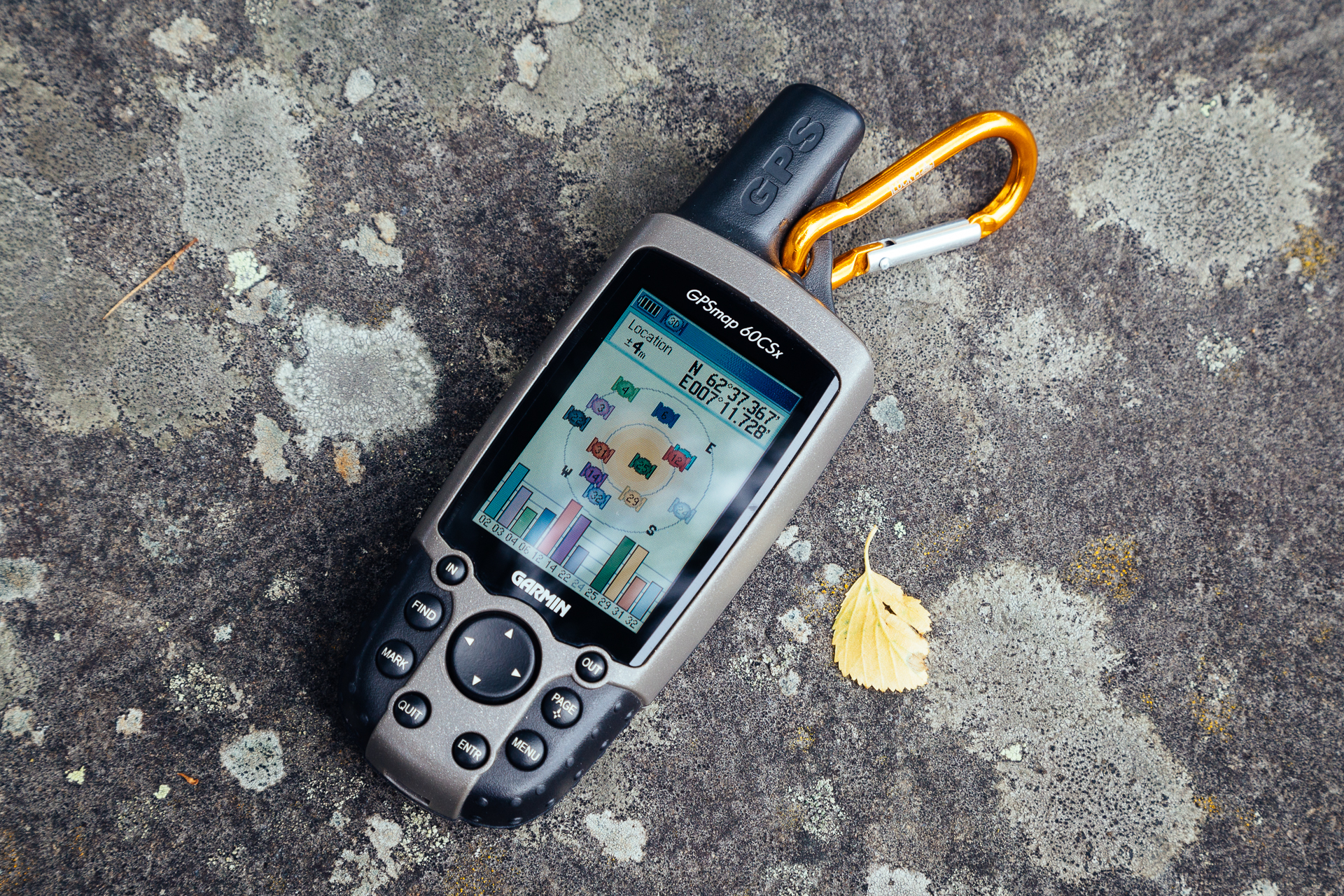 From the parking in Åndalsnes we did a short but very steep hike up to the Rampestreken viewpoint (details on Strava). The panorama from the skybridge was beautiful, but I am getting a bit fed up with the cloudy weather. Is this still the payback for Bergen?!?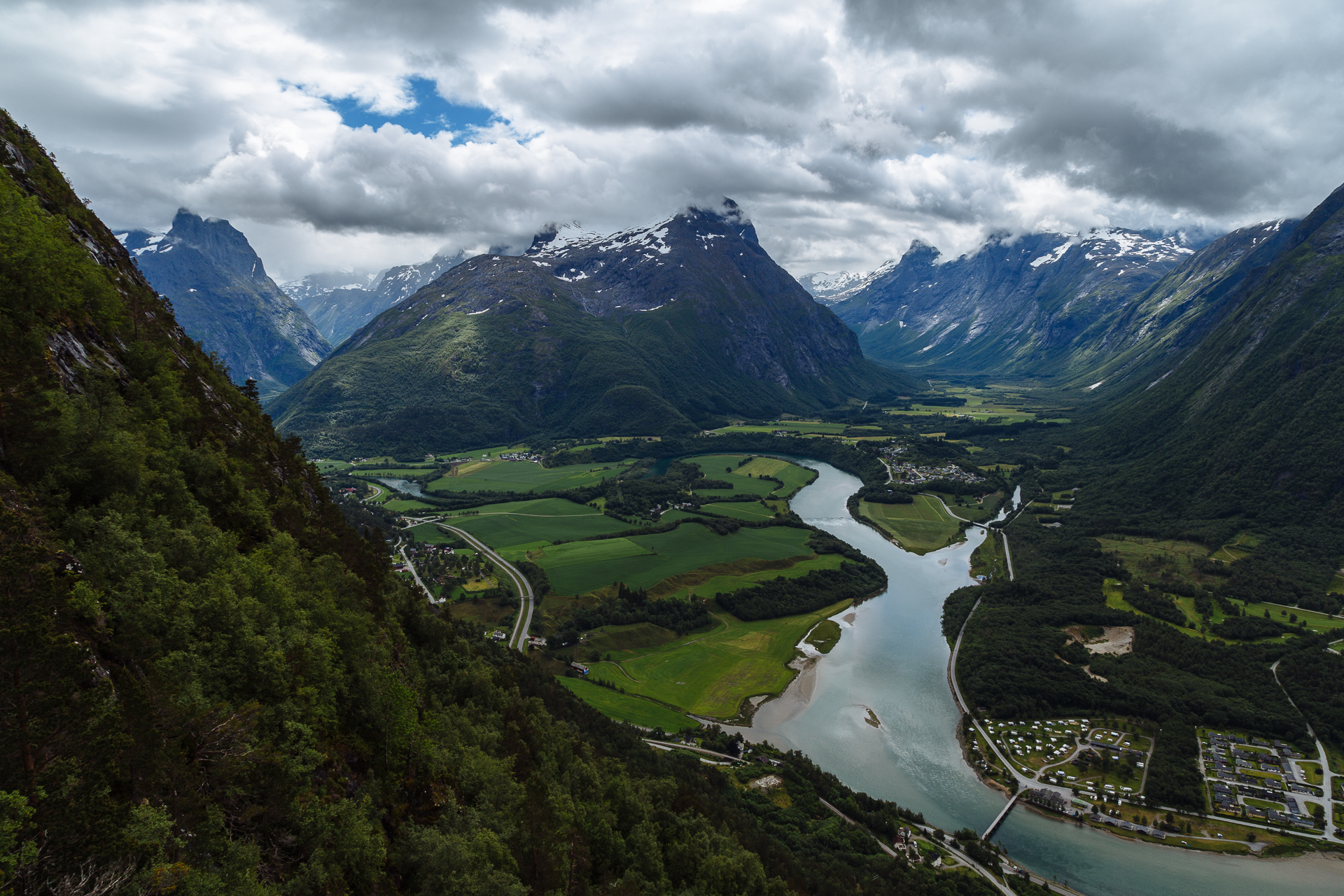 From here we drove onto our next National Tourist Route to climb over the Trollstigen. Clio was happy that we did not encounter much traffic (or trolls) along the narrow hairpins during the ascent. From the top we could enjoy the view towards the winding road and numerous waterfalls below in the increasingly heavy rain.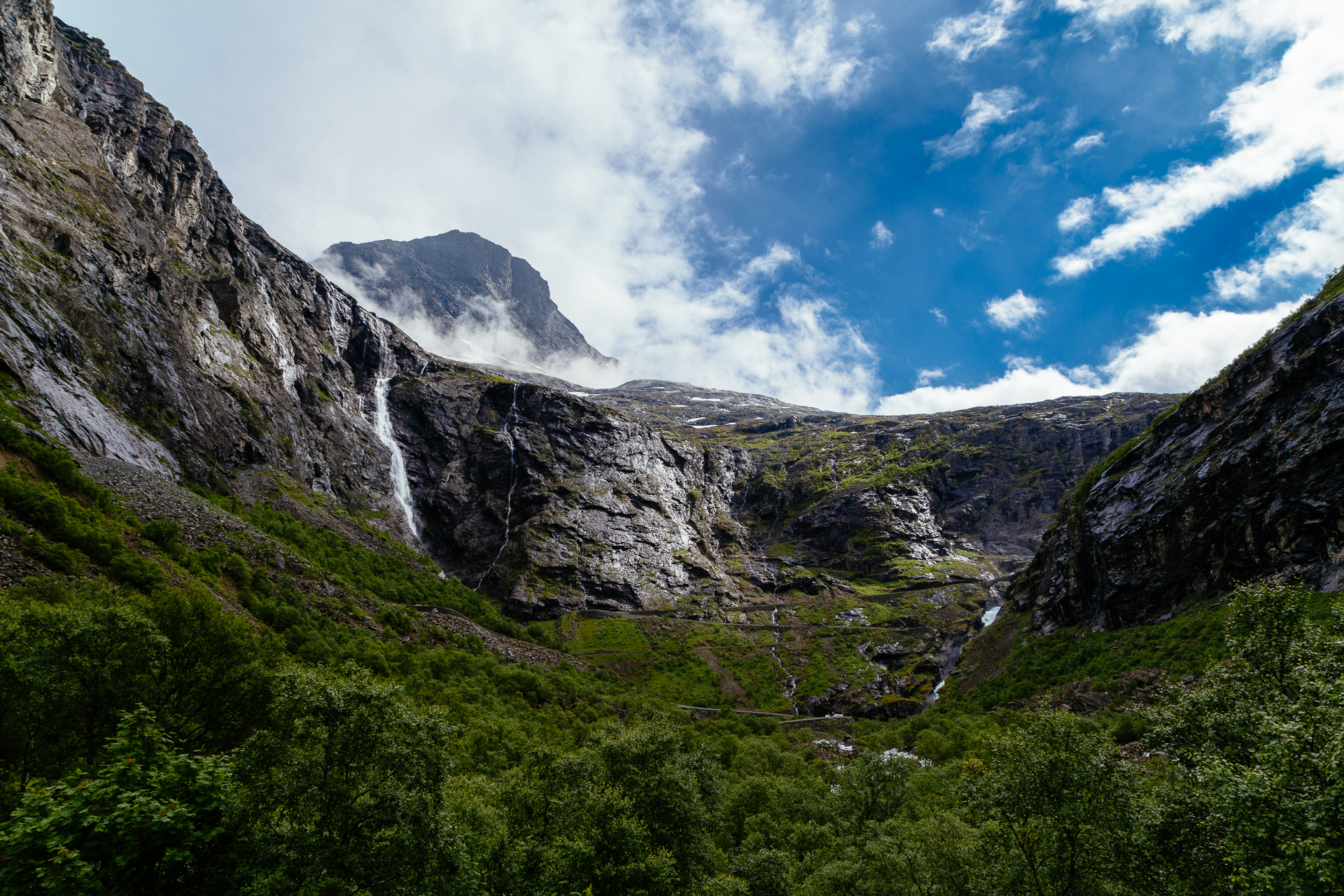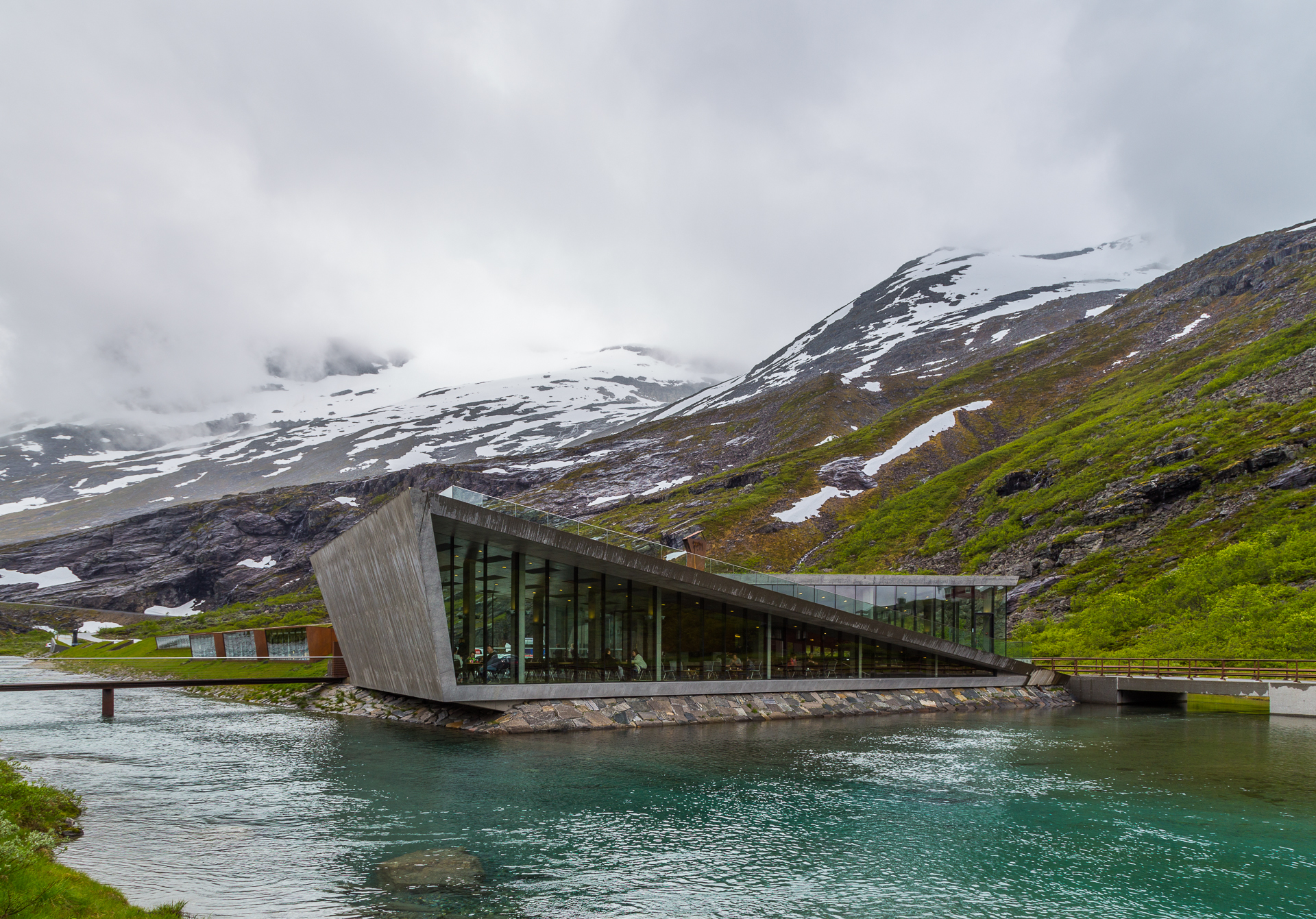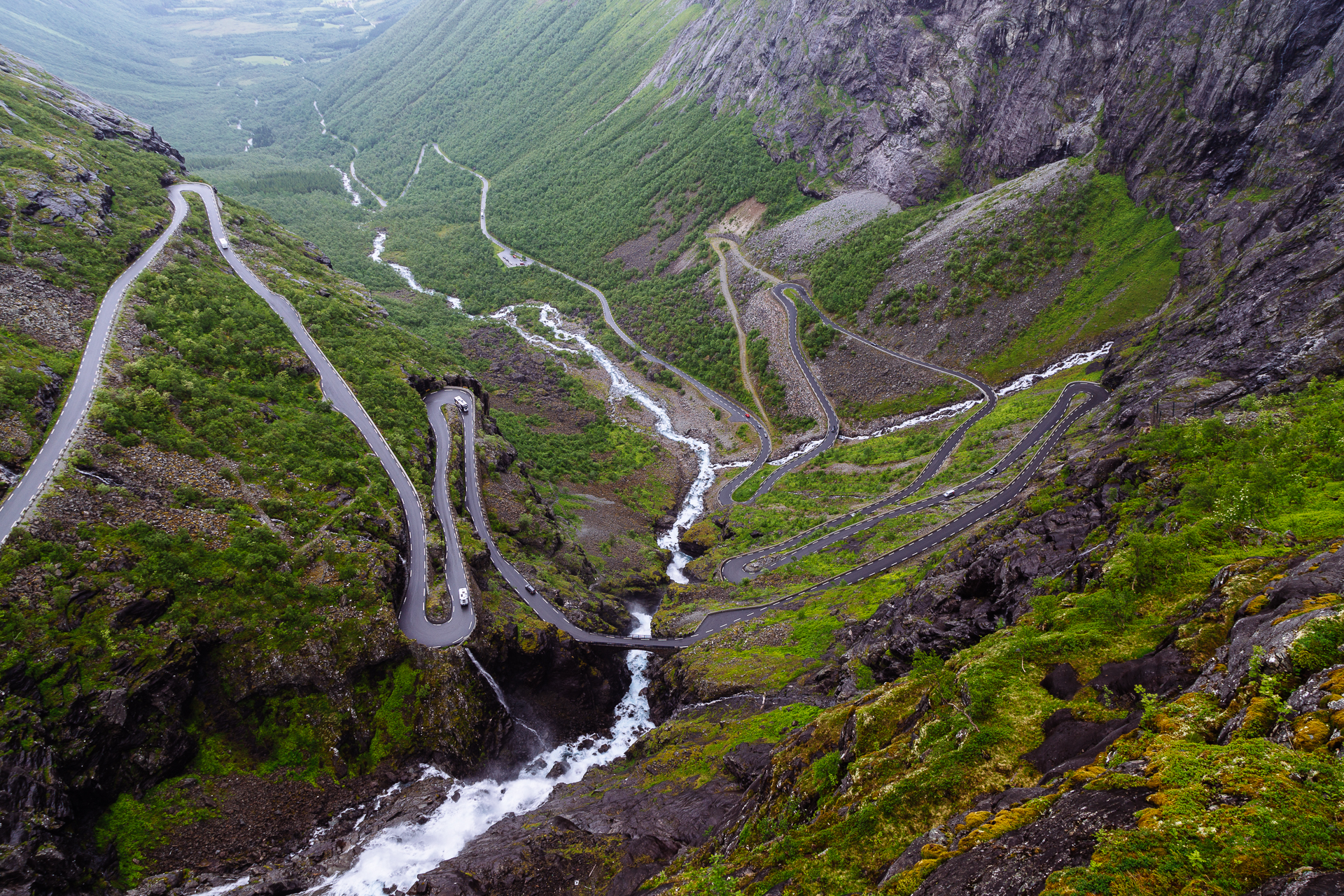 After a short coffee, hot chocolate, and cake stop we drove further into the clouds. On the way down we stopped at the Gudbrandsjuvet gorge, before taking the ferry over the fjord to Eidsdal. By then the rain stopped, and blue patches opened up between the clouds. Tonight we are staying in another small wooden cabin in the Eidsdal Camping og Feriehus, and I am already at the last megabytes of my data plan. Please send donations for the following chapters…
Odometer reading at the end of the day: 2679 km (of which 189 km was today).