After a not so busy – but already quite paced – Sunday, our plans for Monday were much busier, so we left our apartment a bit earlier and after our usual short visit to the Starbucks, we hit the road in Manhattan at the Flatiron Building, the first real skyscraper.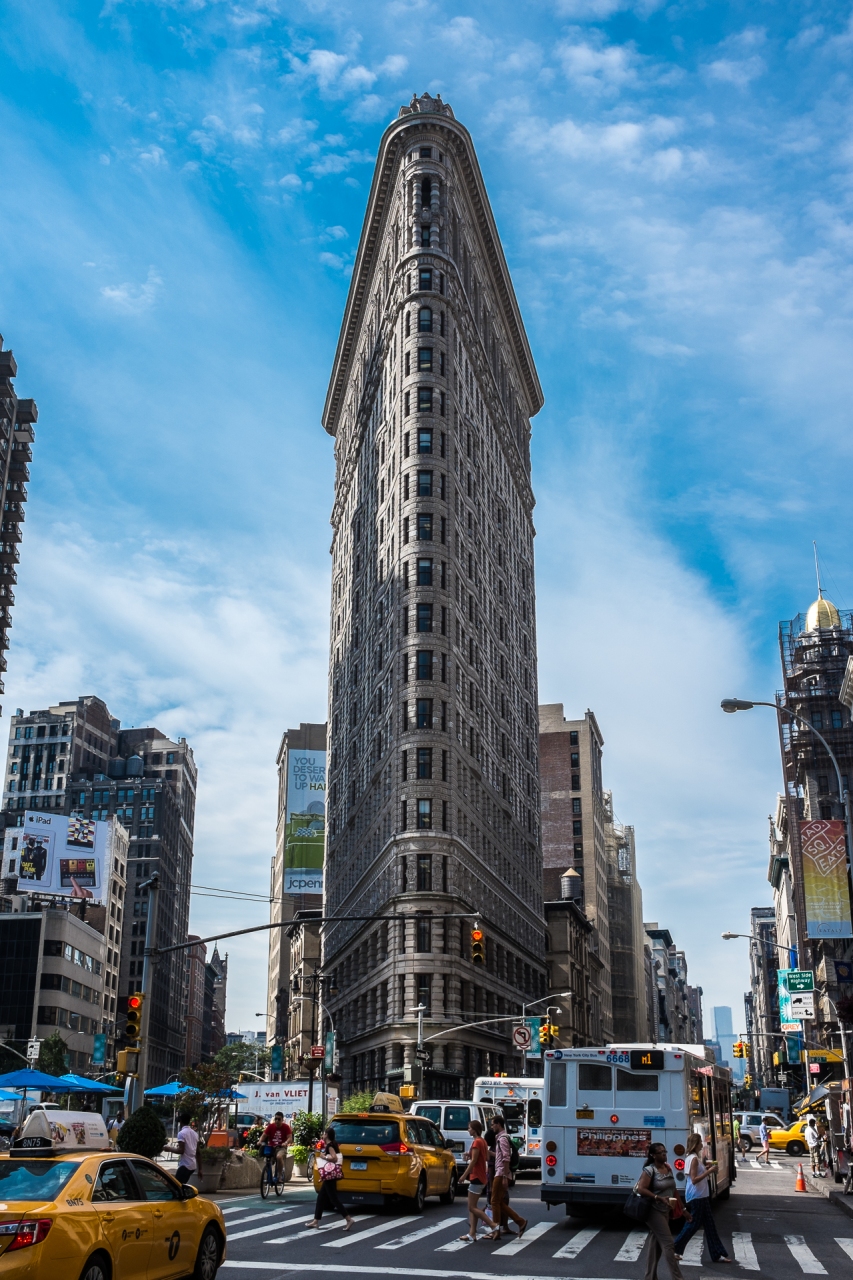 Already from the LEGO I bought back in Denver it is probably not a surprise that I am bit of an architecture-lover, so when it comes to city trips with such amazing buildings, I am always having a lot of fun. This day was definitely satisfying from this point of view.
We walked around the small park here, passed by (and went into the gift shop) the Museum of Mathematics, then walked up towards the Empire State Building.
It is really huge, thus when you get too close to it the view is not so nice anymore. We did not go up to the observatory on the top here, since we did not want to spend hours queueing in line, but you will see that we still managed to get nice views of the city from high above on the next day. Our next stop was Bryant Park, a nice small green island of peace in the centre of Midtown, with open air movie screenings and free sports to play, and many small tables and chairs to sit down and enjoy a quick bite or drink.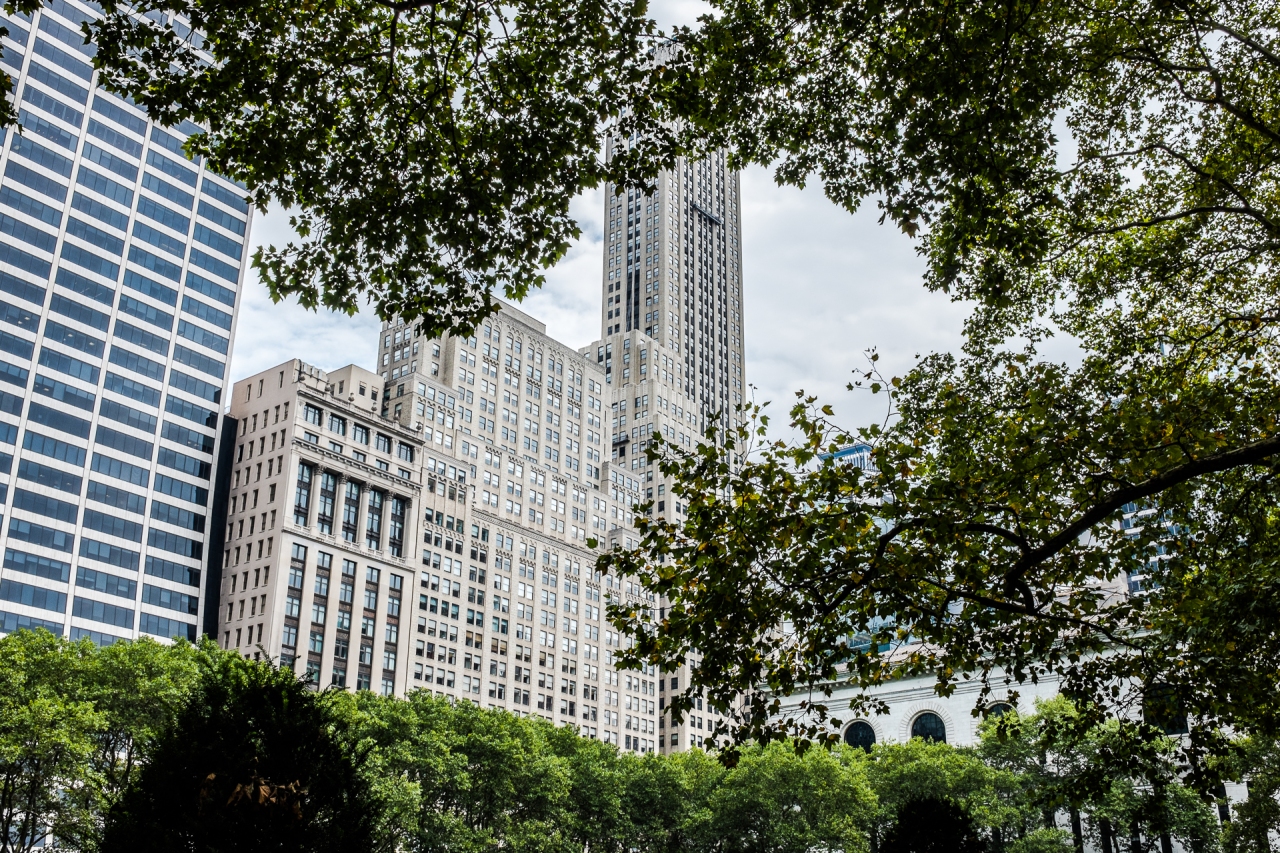 We could already see some buildings of the Rockefeller Center from here, and of course at the end of the park, the backside of the New York Public Library. We walked inside this iconic building, visited a few reading rooms and sat at the entrance hall staring at the architectural beauty all around us.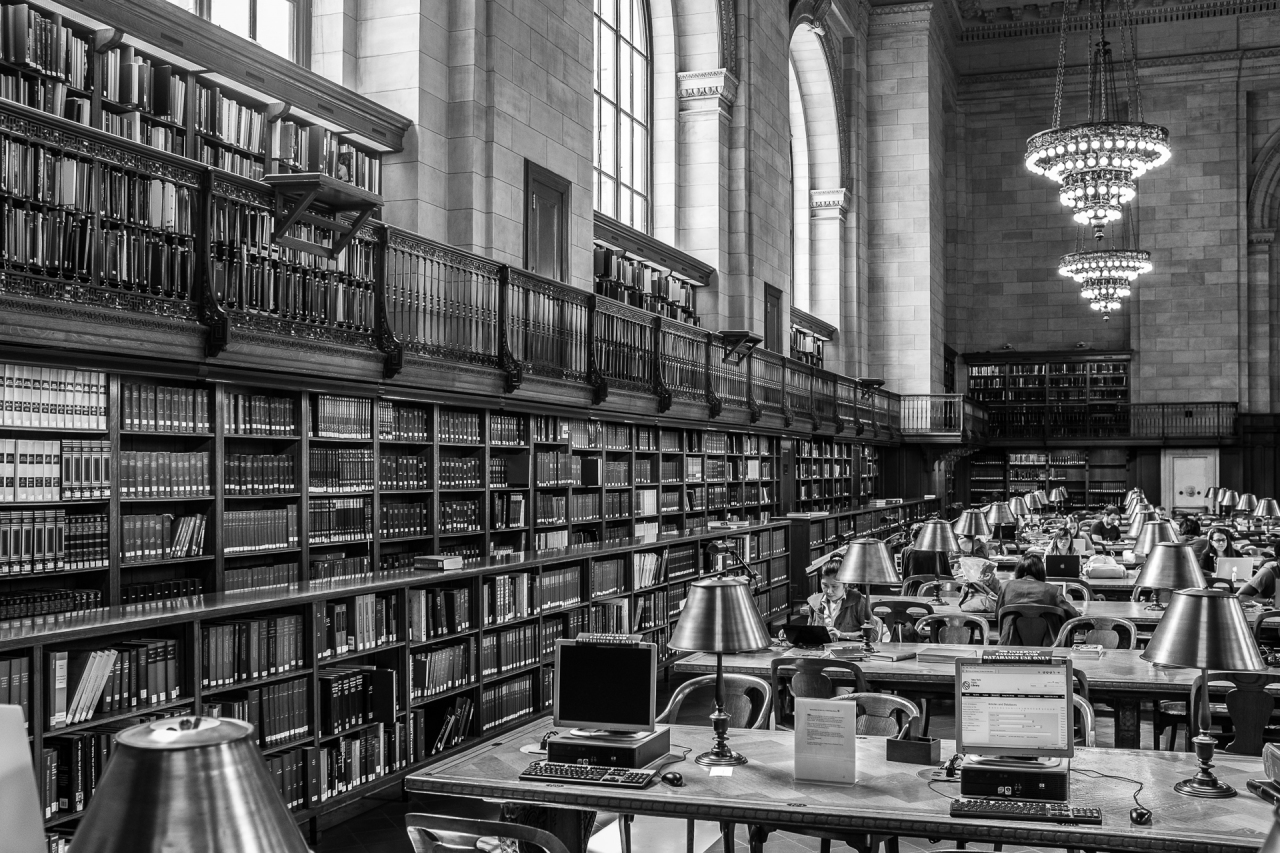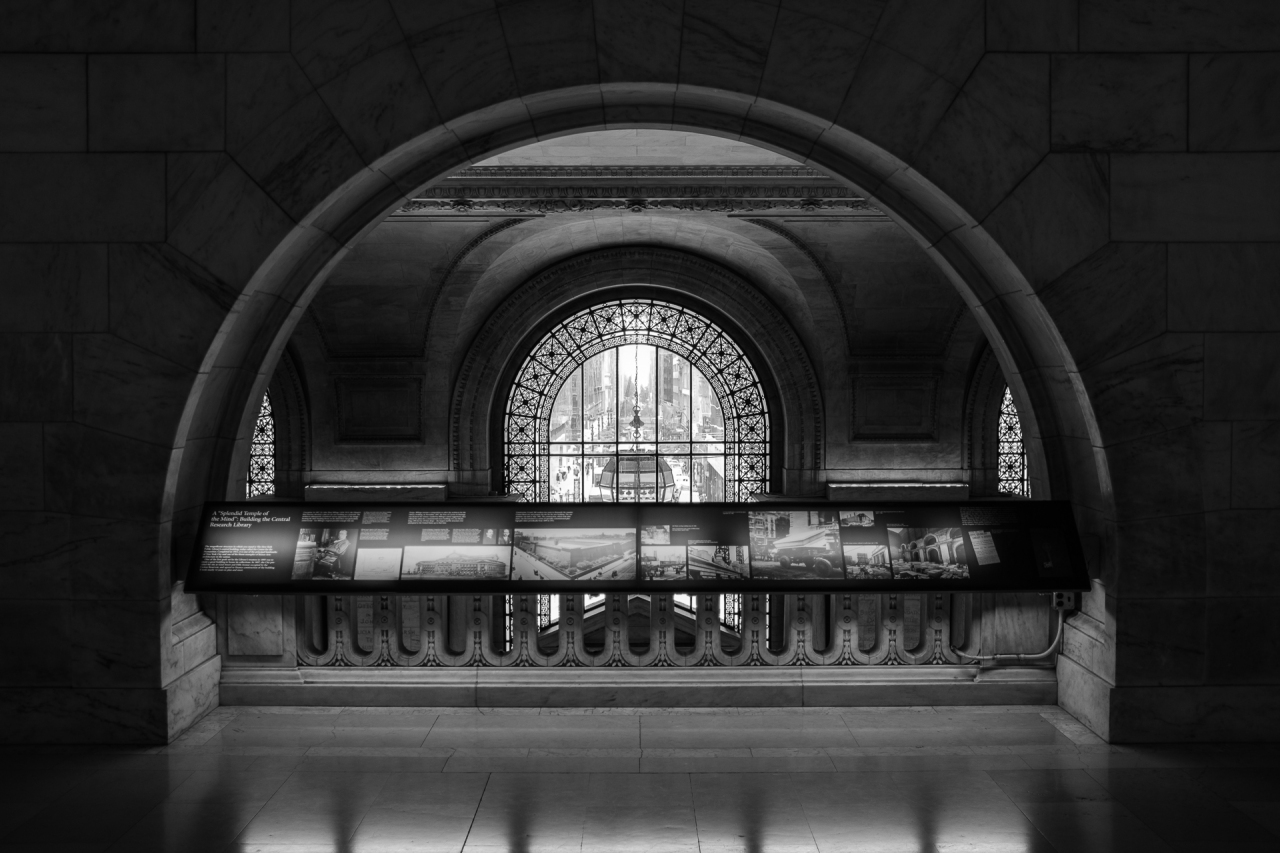 From here we walked across to the Grand Central Terminal, another building with an amazing interior (and a well placed Apple Store). After spending some time taking pictures, we went outside again, walked around the Chrysler Building, and went for a quick lunch at a Five Guys Burgers and Fries.
The burgers were very good, and surprisingly, the fries were just as delicious. We did not rest much, before heading back across the Grand Central Terminal and continuing our journey towards the Uptown along 5th Avenue. As we arrived to the Rockefeller Center we first visited St. Patrick's Cathedral, which was hidden behind a massive amount of scaffolding, so we did not see much of its beauty… Then we had a look into the LEGO Store (:D) and walked around the buildings of the Rockefeller Center.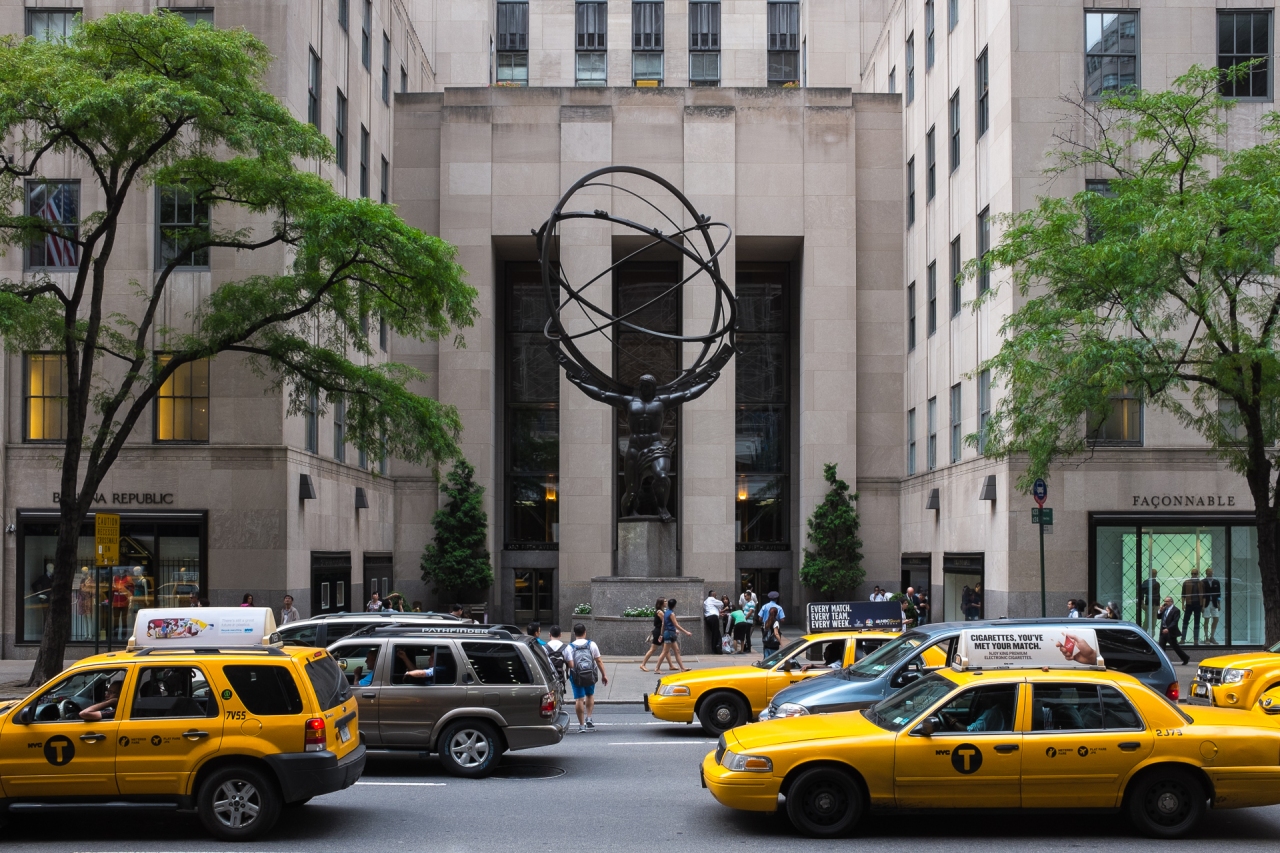 Here we made a mental note that the next day we have to come back before sunset and go up to the Top of the Rock Observation Deck. The next stop (with already aching backs and legs) was Times Square with all the neon lights and crowds of tourists…
The smell of pee and sweat mixing on a warm summer day in the concrete and glass forest. For Clio, we also walked around inside the Disney Store. Then we still had a look at a few shops along or very near the 5th Avenue (Nike, FAO Schwarz – a massive toy store), before heading to Columbus Circle where we got some sushi for dinner from the Whole Foods Market which we ate while resting on a bench in Central Park. Since we were both dead tired at this point, we went home and probably fell asleep practically immediately :)