This morning we left the camping in Lærdalsøyri around 9:30, and started driving towards Ålesund. After a few kilometres we took our first small ferry across the Sognefjorden, where we enjoyed the last patches of blue sky before the clouds closed up above us.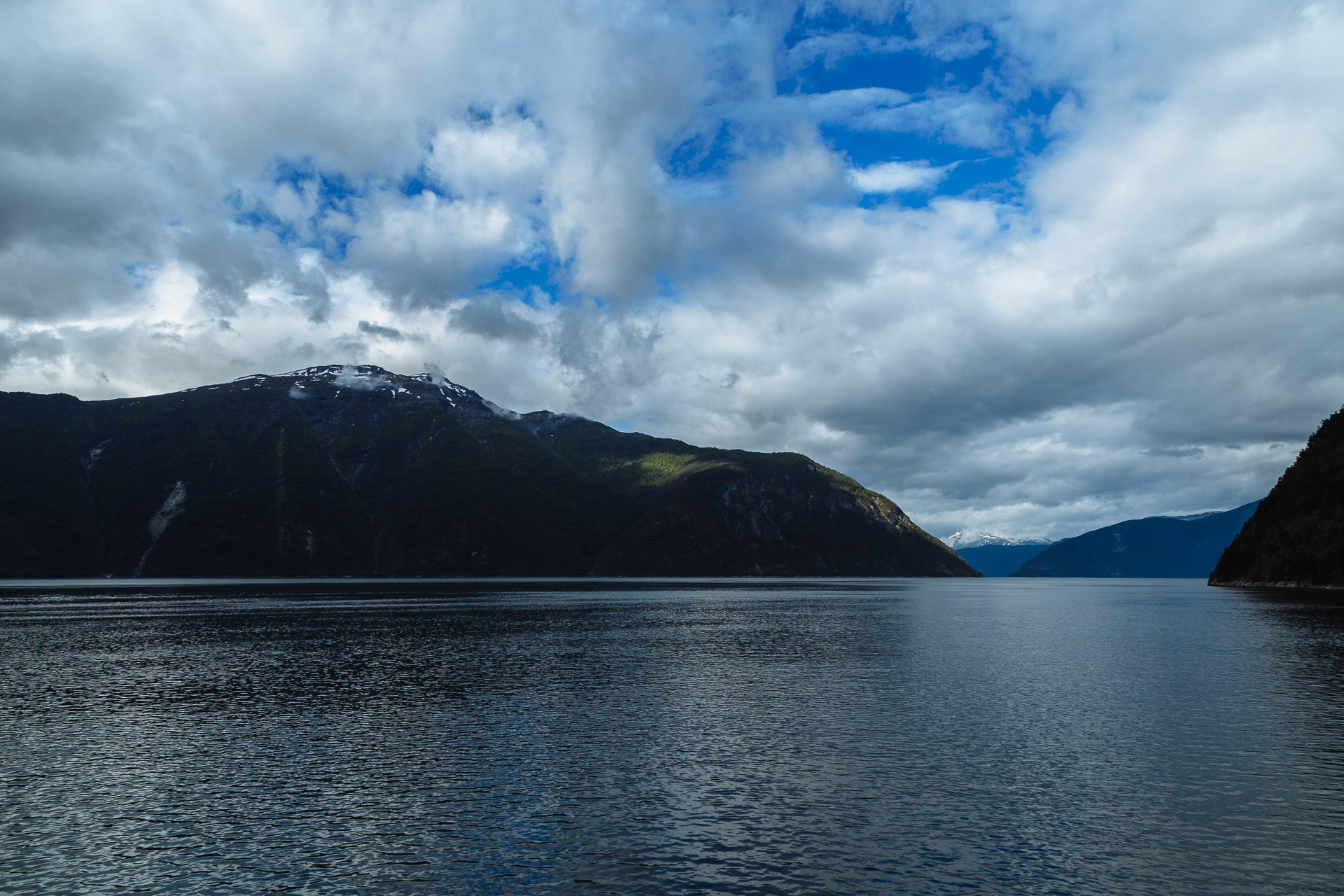 Our first stop coincided with a drier period, so we could actually get out of the car and enjoy the view towards the Bøyabreen branch of the Jostedalsbreen glacier, which by the way is the largest glacier in continental Europe. (Clio was extremely patient while I spent hours trying to take the perfect picture – but it is very difficult when a Chinese woman in flashy colours is standing in the middle of the scenery, taking crappy photos for ages.)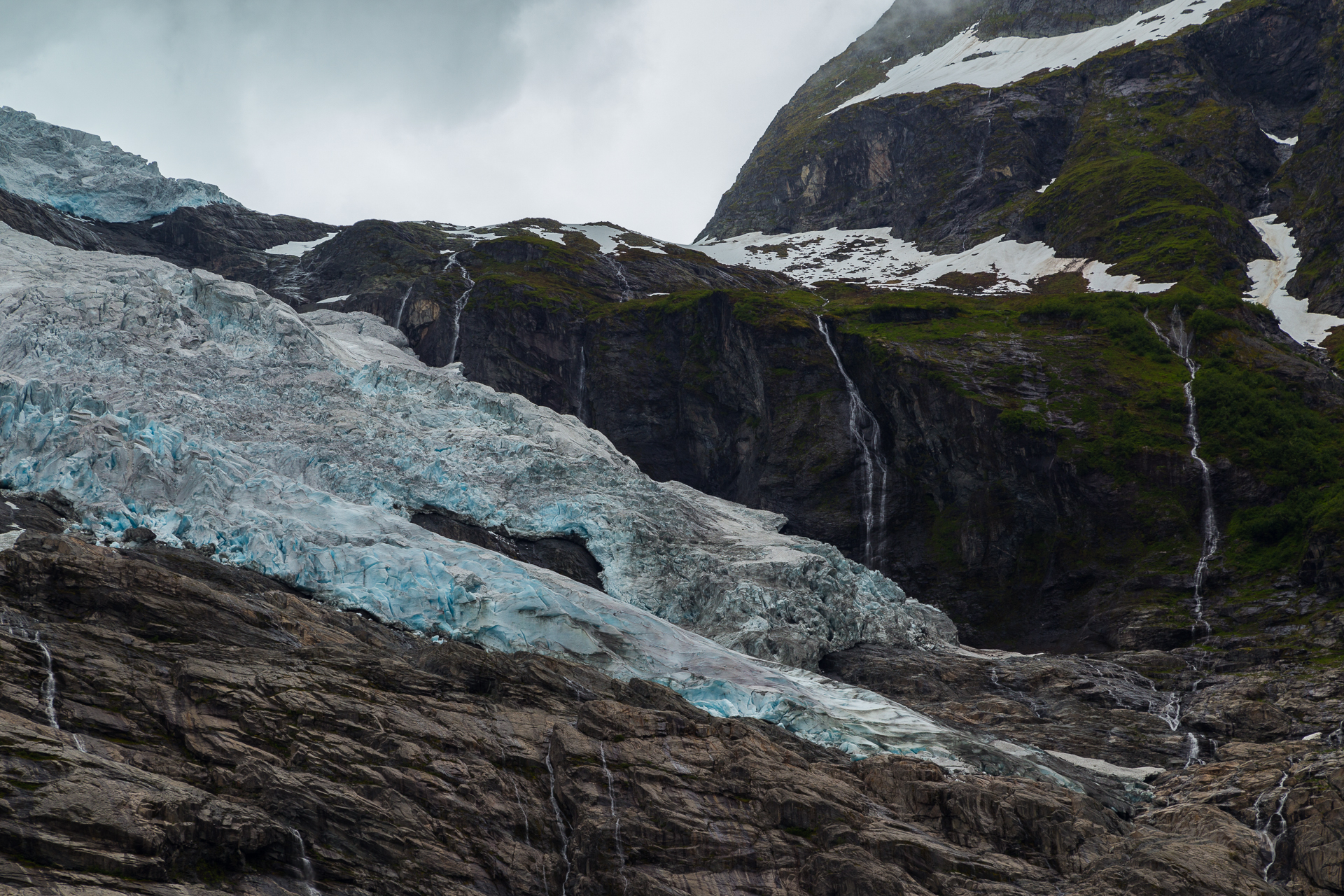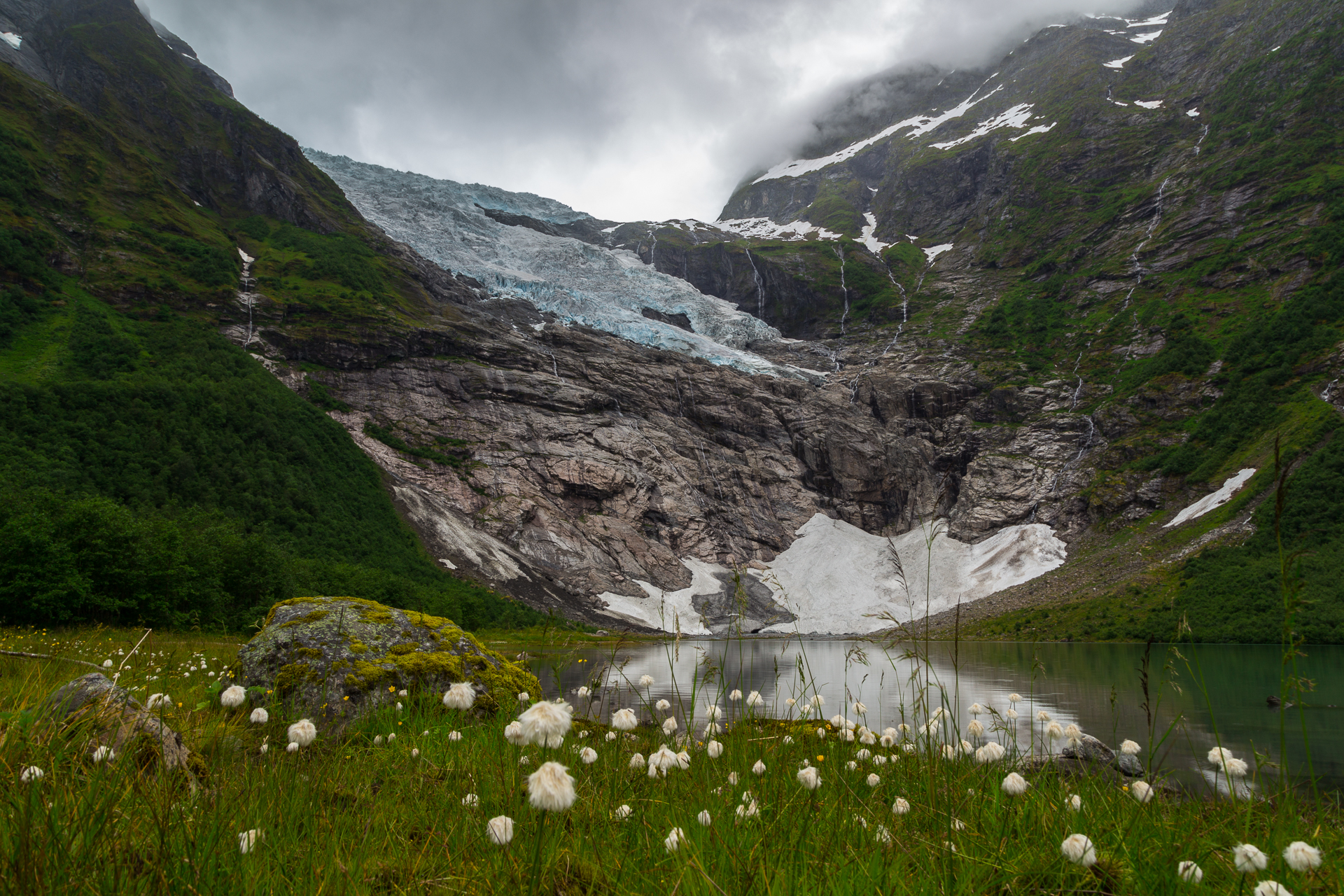 The next stop was in Loen, where we took the brand new Skylift up to 1011 metres above sea level. Up there we had a few dry minutes to enjoy the view of the fjords, lakes, and valleys from the terrace (which was definitely the best we have seen in Norway so far, I just wish I had a wider angle lens with me…), then we took shelter in the panorama restaurant a floor below. The seating was great, the burgers not so amazing.
We drove through beautiful valleys during the day, for example the stretch of E39 between Klakegg and Byrkjelo, or the whole area around the Eastern end of the Innvikfjorden near Loen were exceptionally scenic. Supposedly the last stretches of the E39 leading up to the ferry that took us almost literally to the reception of the Sunde Fjord Hotel in Solavågen were also similar, but by then it was too rainy and foggy to see most of it. We hope that tomorrow there will be some dry periods too, otherwise we will spend the day in the Aquarium.
Odometer reading at the end of the day: 2412 km (of which 274 km was today).