The only reason why I keep writing these diary-style entries on this blog is that every time I decide that it is time for me to stop once and for all, I feel sad about not keeping the tradition alive… Not because there would be a huge demand for it from the readers' side (except for my closest relatives – hi Mom!), but because I have been doing it since 2007, and as such my blog has became a self-curated archive of my most important memories. A bit less in-your-face and more private than my social media "walls". The last post (except for a few thematic entries) is from June, 2020, so there is quite a lot of ground to cover… (Most pictures from my phone, the pandemic is not motivating me to use my better cameras.)
During the last days of June and the first days of July 2020 we finally left our apartment for a bit longer for the first time since you-know-what started, and stayed a few days in a small house far from everything, just south of the Voerstreek. Unfortunately Clio twisted her ankle on the first day (gardens are dangerous places), so she was a bit limited in mobility (luckily you don't need to move to read a good book, or watch series in the couch with me – binging multiple seasons of 24), while I managed to do three relatively shorter bike rides around the region, keeping it relatively chill, although thanks to all the bike training over the spring (thank Covid for the flexibility of working from home, and the empty roads), I was in a quite good shape.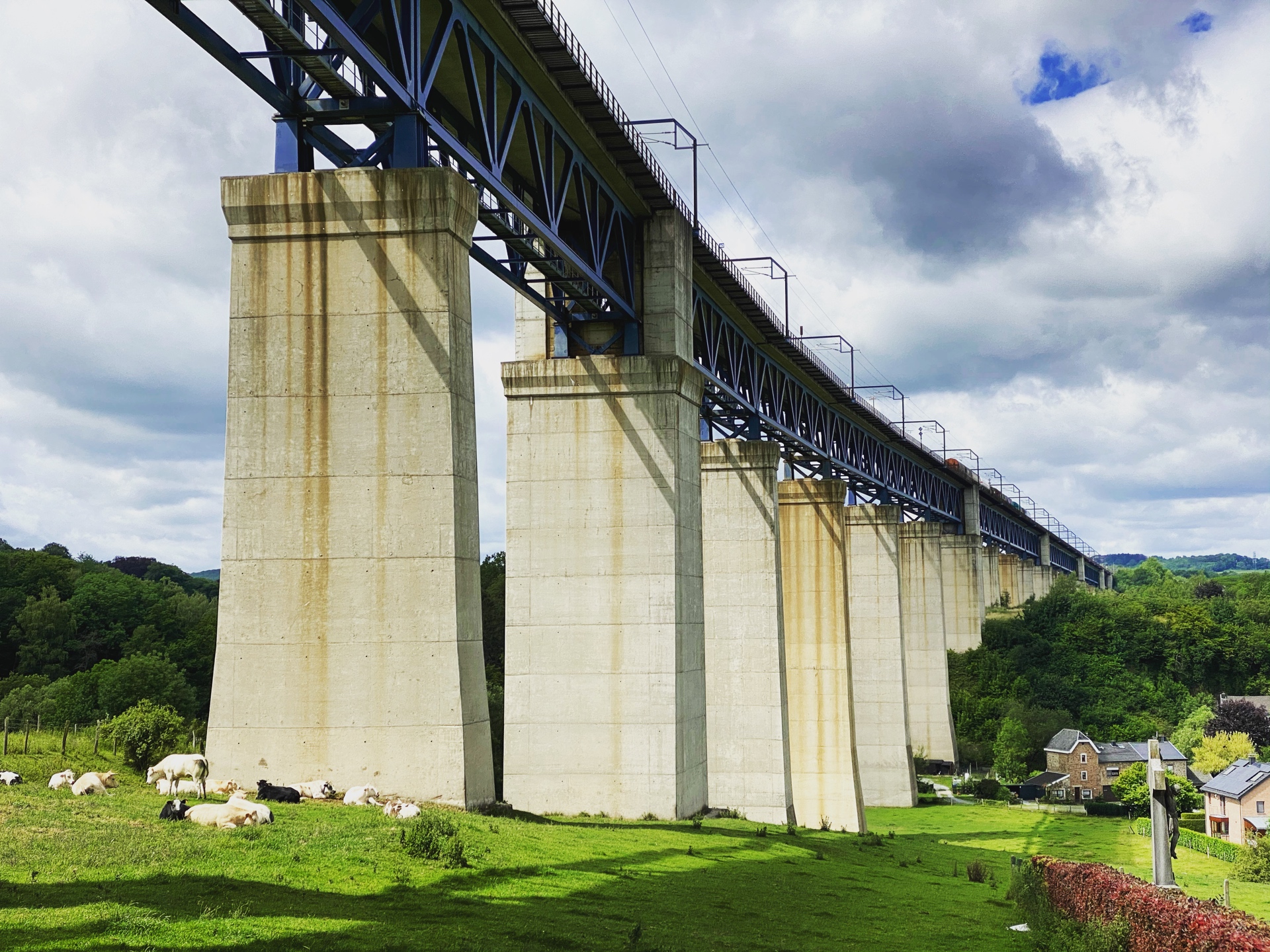 Then in July 2020 I hunted a comet around Belgium, which was a nice thing to do to take my mind off more depressing things for a while (while Clio was away on a Greek island to charge her batteries up ahead of the upcoming long winter/lockdown, so I was not bothering anybody by coming and going in the middle of the night :D). It will probably be a while until we see another comet like this one was. Of course this completely screwed up my biorhythm, which combined with the upcoming heatwaves was really not the greatest experience to be honest.
In August and September I was feeling much better mentally, mainly because I could finally fly again, and with the flight trainings I always had something to look forward to. Thanks to the good weather I could fly basically every weekend for a while, and I got to fly my first solo too, which gave me enough dopamine for days. I also did some flight simulator streaming with X-Plane 11 on YouTube to fill out the down-time or the bad-weather between real life flights.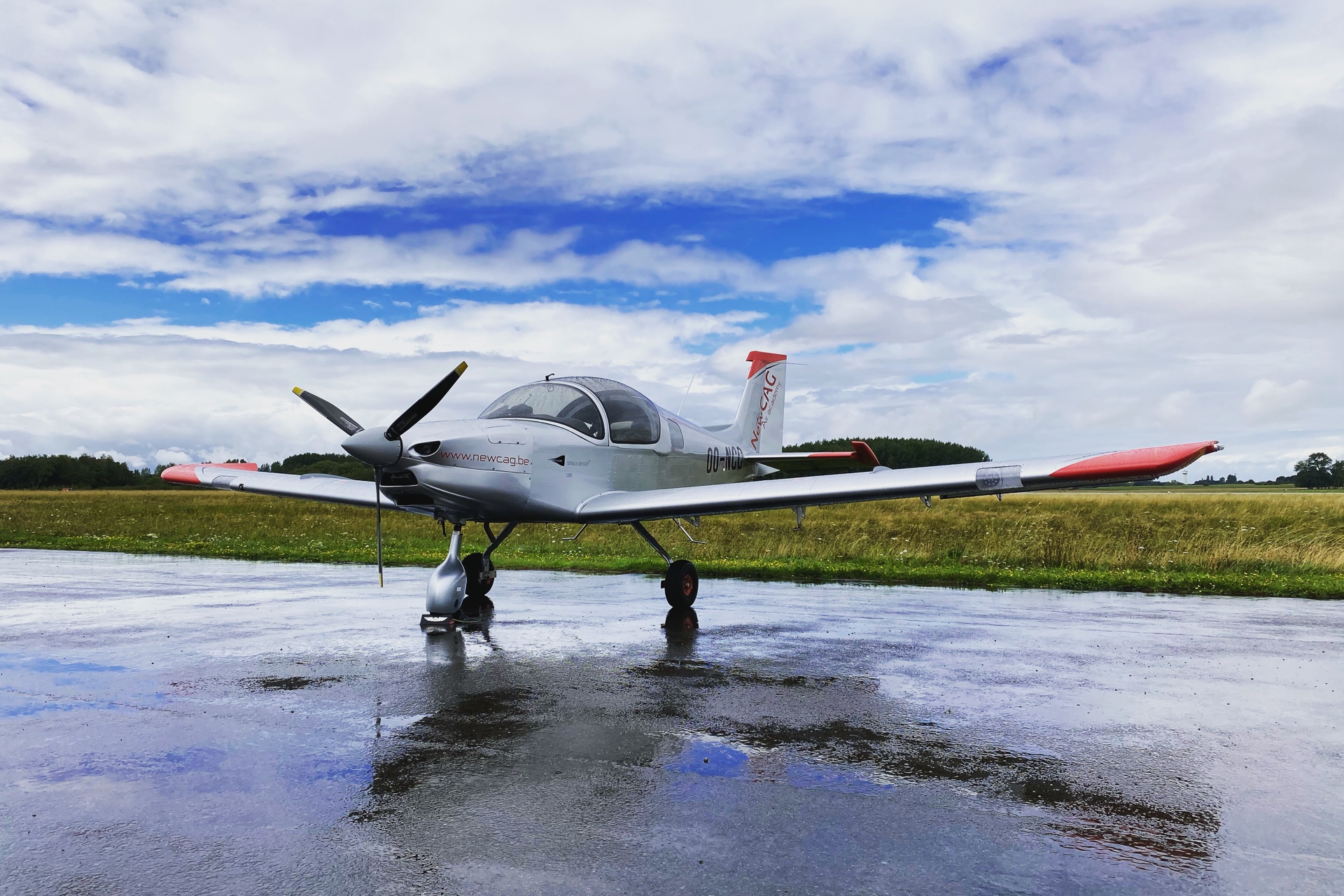 October and November were super-depressing with the second lockdown looming and then going into effect. The weather was horrible, I could not fly (except for my first NAV flight) or bike (except for a very few dry moments), so there was not much to do… To try to break the negativity I started having weekly fast food (fries or pizza) and PlayStation evenings (NBA 2K21) with Cole (an ex-colleague and office mate from my academic past), which became something that we kept doing every week until Cole moved to the Netherlands in the summer. Since during this lockdown we were only allowed to meet one person (knuffelkontakt) outside our household, these regular evenings were all the social contact we had for months (except for a few bike rides where I met with the usual suspects), and I was always looking forward to them a lot. Plus it was nice to play something that none of us has played before, so the learning curve and the games were very balanced and a lot of fun. Speaking of bike rides, Cole and Nora both got road bikes around the end of the summer, and they joined Julia to became my astronomer Padawans in road cycling, which also motivated me to go out and bike more – especially in 2021.
The only time I met some of my colleagues over the winter was just for a photograph in front of the office, when we received the API of the Year Award (of the Flemish Government) with Telraam (still in November). I remember that those days were really not great for me mentally, so looking back I was actually pretty happy to pose with the award for a change, even if that joy was not that clearly visible on my face (except for the selfie below).
Another way I tried to get out of the depressive mood was of course by buying stuff: getting a new (much bigger) desk for our spare room (also known as my home office, bike shed, and flight simulator room), some Phillips Hue lights, a tado thermostat (for the living room and this room), and a new iPad (Air 4 with a 2nd generation Apple Pencil). All these were great purchases: I am fully happy with my desk now, I use the lights every day (I can ask Siri to turn them on and off), the heating is also perfect (especially the feature that I can set a higher temperature in the small room without having to manually close the heating in the living room where Clio spends more time), and I basically never need/use my old (mid 2014) MacBook anymore since I have the iPad.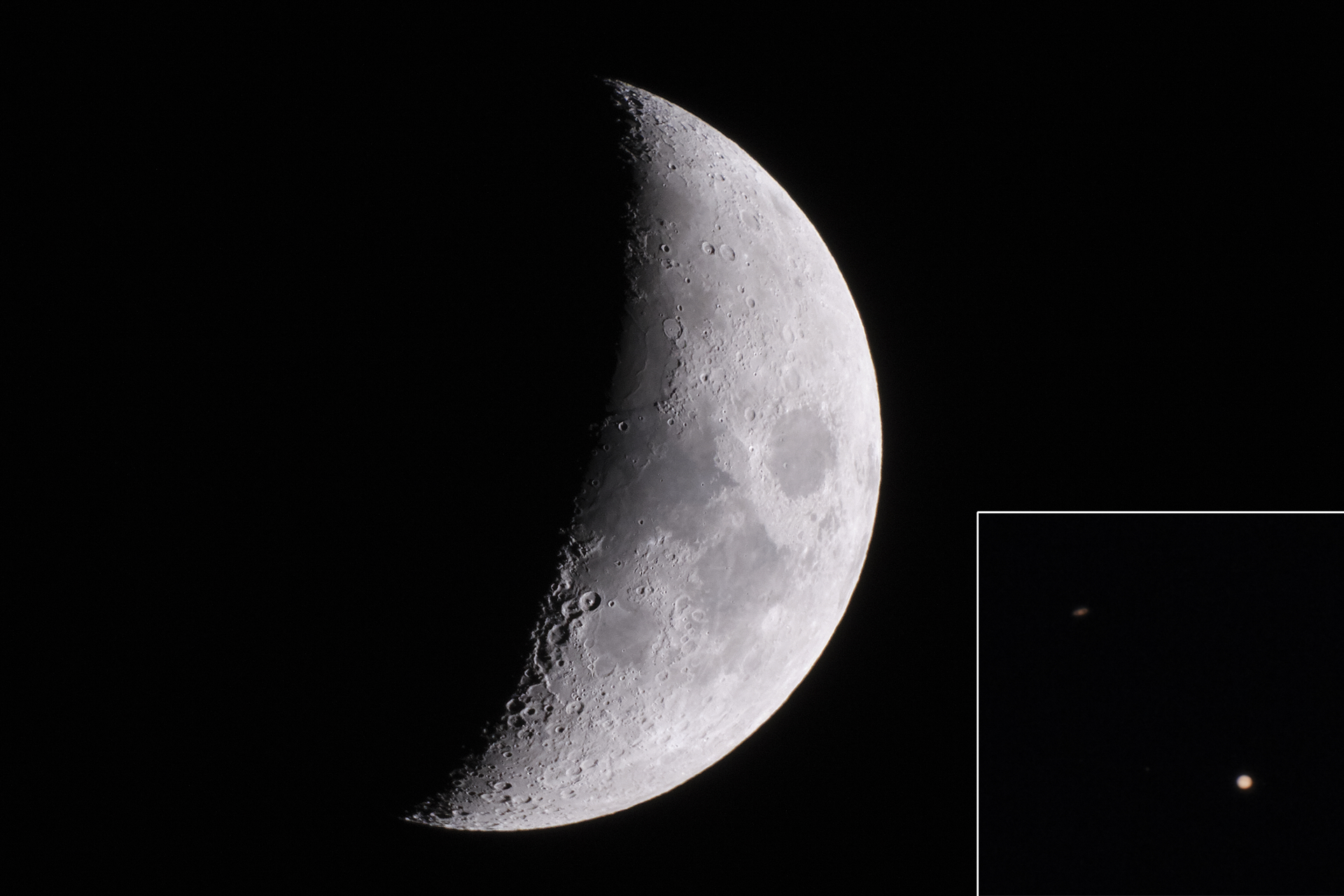 At the end of December I took some pictures of an extremely close Jupiter and Saturn conjunction (when these two planets seem to appear very close to each other on the sky) from our balcony, but speaking of photography I actually barely used my photo equipment during Covid :( I am clearly mostly a travel photographer, and that is something very difficult to do without actually travelling… To close off this horrible year in a bit better style, we ordered three nice dinner boxes from different restaurants in Leuven for the holidays, and spent most of our time eating delicious dishes, and being cosy in the couch.
Unfortunately I also ate a lot of extra snacks (a mix of nuts, M&Ms, and raisins – still my favourite), resulting in a few extra kilos on top of my "race weight", so at the end of the year I reactivated my Zwift account, and started spending time on the indoor trainer again.
While mentally we were still processing the start of Covid, it was suddenly already 2021… It is safe to say that the first half of 2021 was completely dominated by cycling for me. As I decided that I would only go back to flight training when fully vaccinated, I had nothing else to focus on (outside of work, and the weekly one PlayStation evening with Cole) than biking. I was also hoping that maybe the coming summer might finally bring some real (cycling) holidays thanks to the promised vaccines, so I wanted to get in good shape in time for that.
I had no concrete goals at the beginning of the year, I just wanted to train regularly enough so that I moved a bit preferably every day, and to – weather allowing – go outside and meat up with one of my cycling groups (the Padawans, or Willem, Steven, and Hao, referred to as the Knights Of The Round Pie, or simply KOTRP later, after the mostly rather delicious and increasingly massive amounts of bakery goods that have become regular around the halfway point of our winter and spring rides this year). So I started with a lot of short (1 hour) Zwift rides (taking some of them – especially the Tour de Zwift stages with thousands of other people – a bit harder, some of them – watching Liverpool – easier), and one or two 2-3 hour rides per week outside, taking maximum one rest day per week (since a 1 hour easy Zwift ride is basically rest anyway). But then during the last week of January, I was out riding on a beautiful, sunny bot cold wintery day (152 mostly flat kilometers), and a thought crossed my mind: with all this flexibility of working from home (and being able to time my rides for the dry days or dry hours, and not "waste" time on commuting), plus having nothing else to do, if I keep up this pace, and add more volume as the weather gets warmer, I could "easily" do 10000 kilometers before the end of the first half of the year. I think it took me two more months until I admitted to myself that this became an actual goal, but to be honest I had so much fun training, both inside and outside, that I never got on the bike because I had to, I always only went cycling because I really wanted to, just for the fun of it. I definitely never went just to get closer to my mileage goal, so it never became negative pressure. In the process I even discovered some new roads on my own, I had fun showing the Padawans all the nicest stretches of asphalt and concrete in the region, and I enjoyed making routes to the bakeries in every possible direction for the KOTRP.
As a result, I broke my previous monthly cycling mileage (and duration) records in every month – with the exception of February, which was only a very close second best due to my pretty great three weeks in sunny Southern California a couple of years back – starting from January until July, peaking in April with 2021 km (in 71h 43m, including 11630 m of elevation gain). I was extremely consistent on the bike, with 5 months at or over 1000 miles (1609 km), including a stretch of 29 consecutive days on the bike and a best 30 day rolling total of 2160 kilometers (6th of April to the 5th of May), and my best working week (thus a week not on a cycling holiday) on the bike with 579 km (including both a rest day, and my longest – by distance – day on the bike this year with 177 km in two rides before and after watching the Tour of Flanders) on the turn of March and April. Funny enough, this week was followed by snow showers…
Speaking of the weather, that was pretty crazy this spring, and we had to wait until the last days of May for consistent shorts weather. Before that, we had 6 days of exceptionally warm weather first in February (starting on the 20th with the first ride of the year in shorts – exactly a week after I was out riding in and on the snow -, and including a long ride in the Ardennes with 17 degrees Celsius average a few days later), then again during the last week of March, including a full day of riding in 23 degrees. Somewhere along the way I passed 100000 km on the racing bike (since 2010) too :) Around the middle of April I started to feel that I was reaching my top form (better than ever before), so I could enjoy a bit of speed and not only volume on the bike again, getting back some local KOMs on Strava, or just going fast for fun (including a 105 km evening solo ride – not even flat – with a 31.4 km/h average, which for me was a huge accomplishment).
Turning onto the summer I took both Cole and Julia for a private guided ride to introduce them the wonders of the Ardennes, and by then they were both in such a good shape, that they could follow the tempo of the KOTRP ride the following weekend.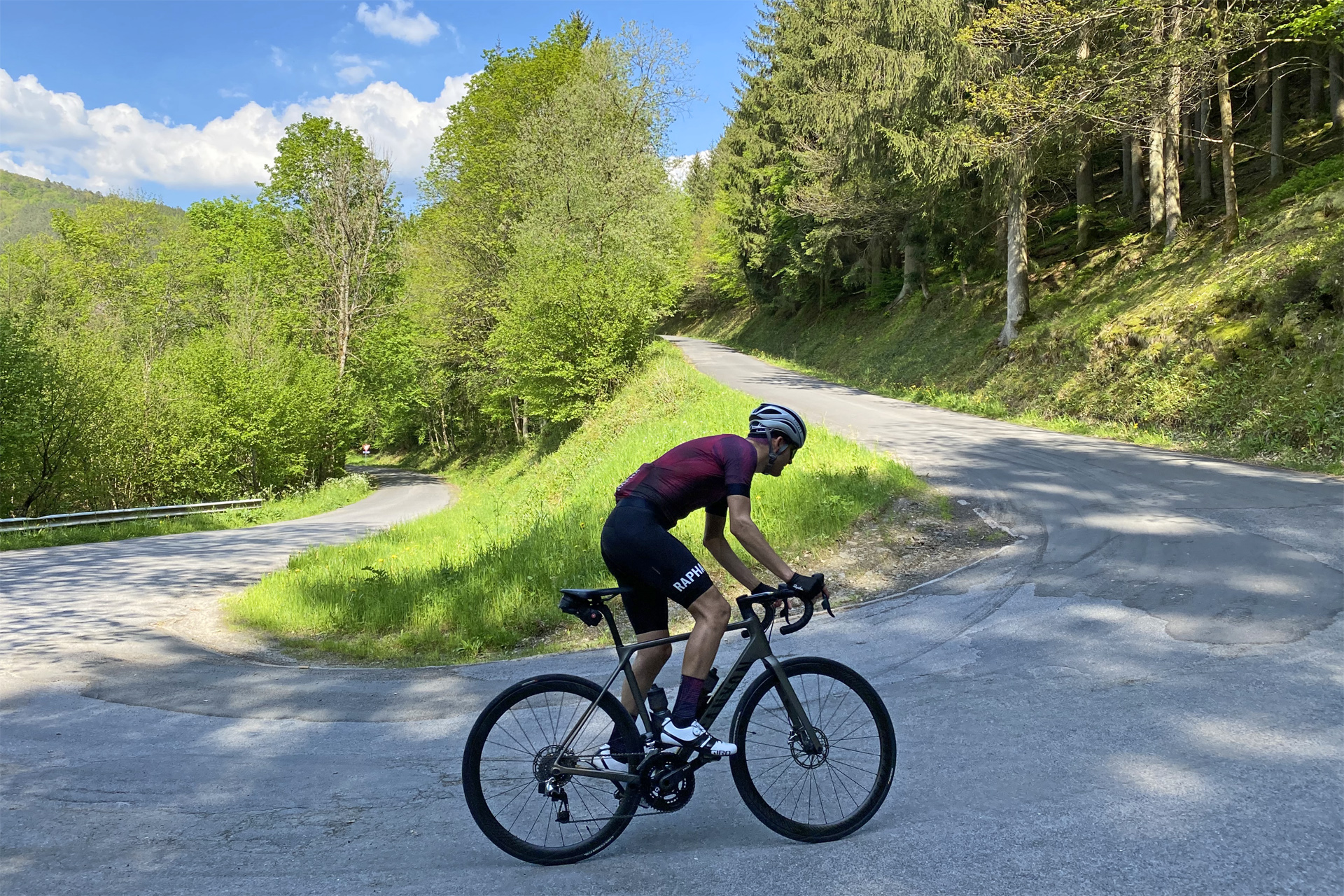 Then the 2nd week of June Clio and I went on a midweek holiday to the Ardennes (to a small house in Grande-Hoursine on a dead-end uphill road, far from civilisation). We did two nice walks, plus I did three great rides trying to cross as many municipalities as possible (ticking them off for the Long Term BE Challenge), then we played board games, or watched series on the terrace enjoying the warm evenings. Speaking of series, these were the top ones worth mentioning from the past 1.5 years for me (in order of appreciation): Ted Lasso, The Mandalorian, The Office, Parks and Recreation (but not Season 1).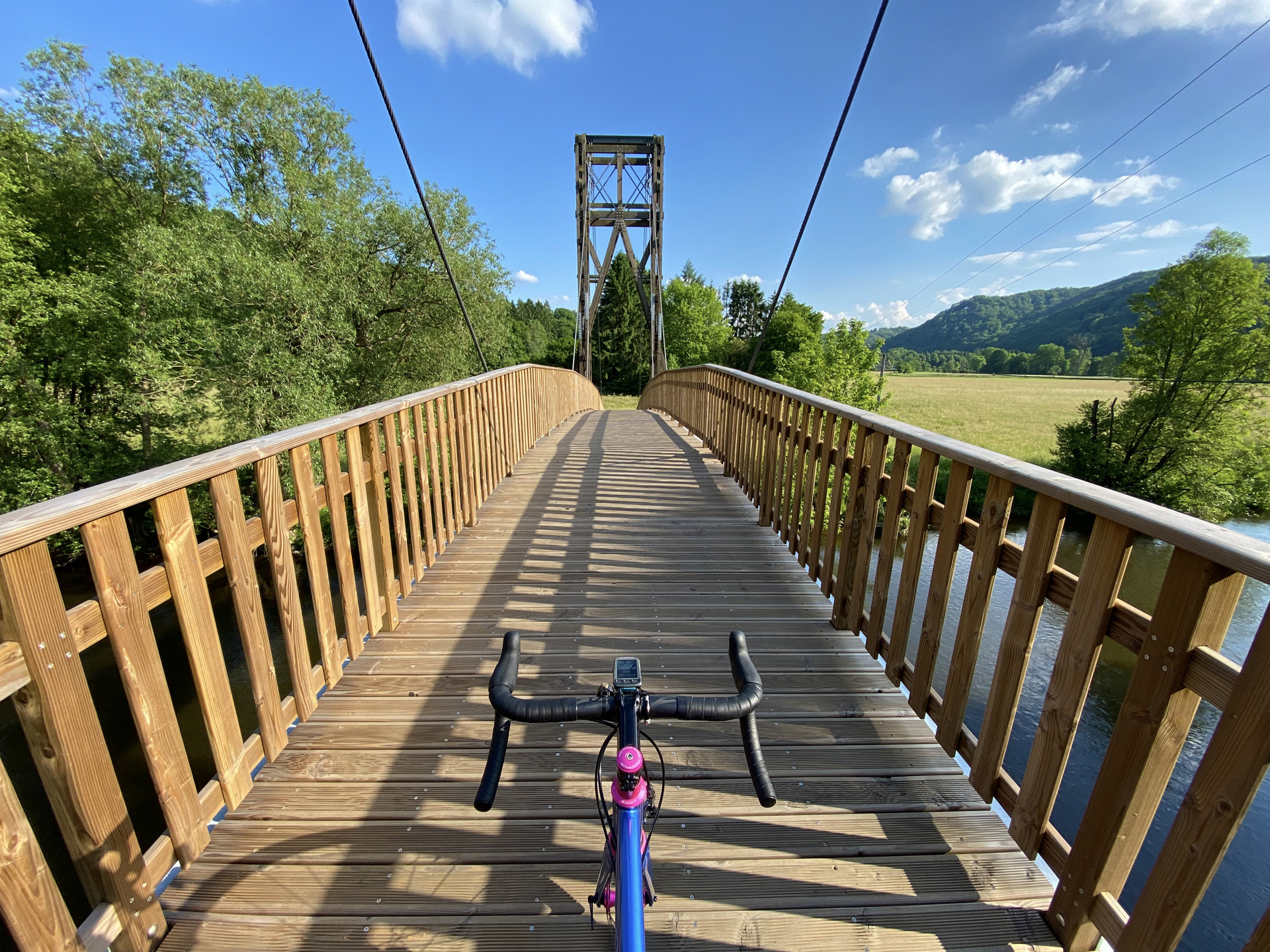 After the holidays I still got to take Cole and Julia on the classic loop over the Citadel of Namur, before Cole left (I drove him, so it is I guess partly on me) to the Netherlands. Then the day after, on the 26th of June, I passed 10000 km on the bike in 2021. This was 3.5 months earlier compared to my previous best year, less than 6 months into the year. I was very happy about that.
Before proceeding to the second half of 2021, here are some other memories from the first half. First of all, Liverpool started the season where they finished the previous one, and on Boxing Day (26th of December) they were leading the league (with 14 matchdays gone). But then due to a bad series of injuries they got into their worst ever series in decades, collecting only 12 points in the next 14 games before they started a winning run again on the 15th of March. By then they were in 8th place… Miraculously (or actually closer to the expected performance) they have made a complete turnaround for the raming games of the season, winning 8 and drawing 2 (and no losses), securing 3rd place and qualifying for this season's UEFA Champions League (which seemed impossible around mid March). The most memorable moment of the season was definitely game day 36 (the match before the penultimate round), where the lads came from 1 goal behind, and won it with a perfect header of our goalkeeper (Alisson) in the 90+5th minute. It was so beautiful, and such a metaphor for the whole season, that I think we will remember it forever.
When not biking (or working, but we don't talk about that here), I often relaxed by enjoying the beautiful visuals of Microsoft Flight Simulator 2020 over the course of a VFR tour of Iceland and Belgium (but always following real-life procedures, trying to do everything as real as possible, also a bit in order to maintain my flight knowledge and practice some procedures while not flying in real life). My ex-PhD student has succeeded in publishing a paper in Nature Astronomy, and my comments on that paper (which used some of the work I had done in my last year at the Institute of Astronomy) were my last contributions to academia (so far), and it meant the end of my Voluntary Research Fellow status at the KU Leuven.
July, August, and September were the months of pure mindless and goal-free joy-riding on the bike, with reduced volume (1300 km to 1000 km), just enjoying the good form that I had built in the first half of the year, without trying to go every day anymore, but still having a lot of fun on the bike. I also got to ride a Titanium bike for the first time in my life in July – while Olivier from Fietsen King was working on making my steel bike noise free, I got to ride one of their test bikes. (Ps.: I sold my cross/gravel bike, so I am currently down to only two road bikes and the Brompton…)
There were still some memorable rides, among which a 161 km roller coaster (with 3633 meters of elevation gain) in Luxembourg with Stef (with great climbing legs, just a few days after the monthly precipitation fell in one day causing historical floods in large parts of the country), three rides with a getting-in-form Willem (a fast loop in the big ring over Gembloux, a lunch at the MUR – Coffee & Cycling in Huy, and a hot imperial century over Ronquières), a ride with my TML colleagues (by then Stef had better legs then me…), and finally a few rides abroad, which I will talk about later. These three months culminated in a series of shorter rides in the spirit (on on the course) of the UCI World Championships, that were held mainly in Leuven this year. One of these was requested by Julia, and that recon ride over the Flemish and Leuven circuits was our last ride before she moved back to Germany.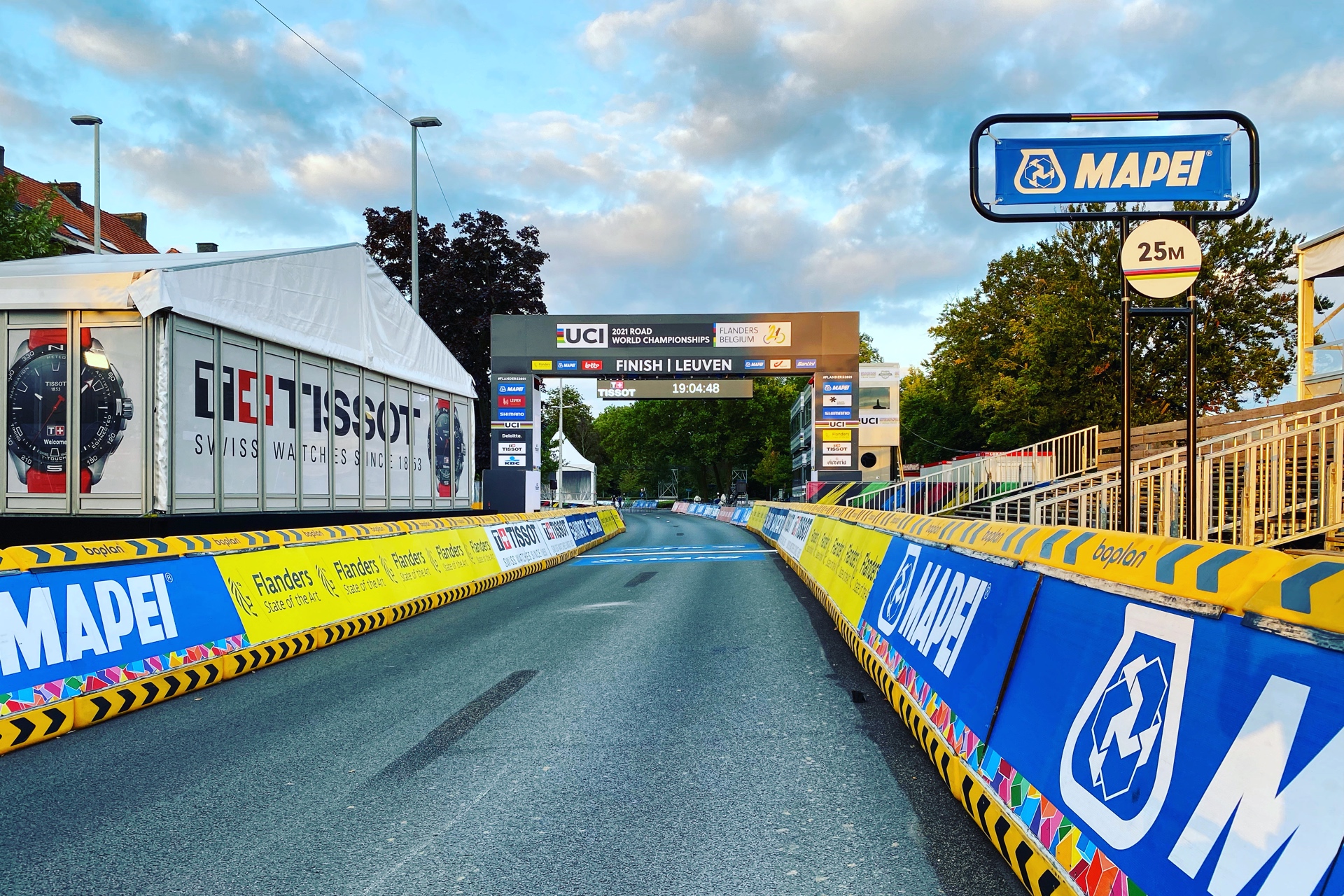 I also got to see the race pass by from the side of the Smeysberg, which I first ascended a bit more than 10 years earlier. It was really amazing to experience the atmosphere and see how enthusiastic the whole of Leuven was about the Worlds, and it was great having an almost (even more) car-free city for a whole week.
But the main story of the summer was basically how practically Covid-free our lives became thanks to the vaccines (and people using masks when necessary). We got fully vaccinated right after the end of the UEFA Euro 2020 (which did not go as well for Belgium as we had hoped, and I was not even close to repeating my winning performance from three years ago in the company prediction competition) on the 12th of July, and two weeks (and a day) later I was already back flying in Charleroi (and even solo again at the end of the training). Then we went on two weeks of holidays, for the first time abroad for more than 1.5 years.
First we stayed seven nights in Fiss (Austria) at the Hotel Gebhard. This was definitely the nicest hotel of the holidays; we had a huge room with a balcony and a terrace, and not only was the breakfast and dinner always delicious (although the constant cream soup was getting a bit predictable by the end, even though it was always different soup), but there was even a cake/cheese/fruit buffet too every afternoon. It was also the only place where we did not need to wear masks inside, as at that time only tested and vaccinated people could enter hotels and restaurants in Austria (and people who already had Covid). This felt pretty strange at first, after wearing masks everywhere the past year. Unfortunately we were really unlucky with the weather, and except for a few and short sunny intervals (plus basically the last day), it was almost constantly raining, and not some warm summer rain, but cold rain. We even saw mixed snow when going up the first day with one of the ski lifts (that we could use for free as much as we wanted with the pass that we got at the hotel). Luckily we took our winter coats (also known as the Iceland-outfit) with us.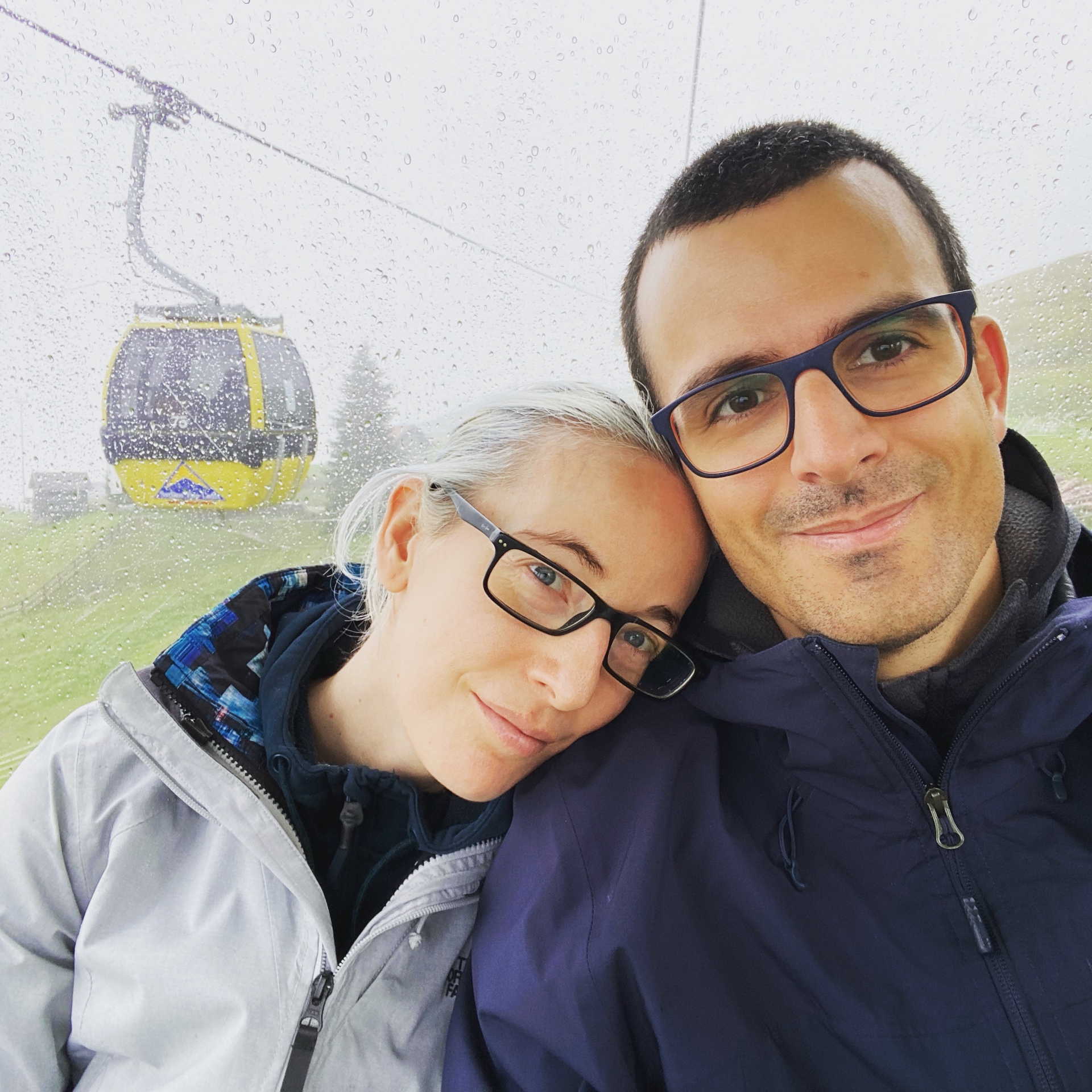 Due to the weather we did much less walking and biking (as I had me steel bike with me) than planned (I had made plenty of routes in advance). Everything started pretty crappy for me as on the second day I tried to make use of a temporary dry window and climb the Stelvio, but I had to turn back on the ascent even before reaching the first switchbacks, because I was not feeling completely good, and I did not want to take risks with being more than a 1 hour drive aways from Clio and our hotel… It was probably my fault after all to be honest, as I did not want to take a backpack with me, but it was 19 degrees at the start, and almost freezing on the top, so I had to take way too many layers with me (and thus also more than optimal amounts of clothing on me), plus I started the climb way too hard (with what was basically a 20 min power PR), so I got completely cooked on the bottom kilometres, in all meanings of the word. I had to stop for a few minutes to recover, and I was feeling both cold and hot at the same time, so I decided to just roll back to the car :( I was really disappointed driving back to the hotel (where it was of course sunny almost the whole day), but I also saw afterwards that it was raining/snowing hard on the pass when I was supposed to be up, which I definitely did not regret missing out on.
The next day was still dry until mid afternoon, so we made a nice hike in the mountains, predominantly downhills. From all this going down (following an often relatively steep path) we got such muscle aches by the next morning, that the coming days we had serious trouble walking downhills (or downstairs). Up was all fine, but going down was just ridiculous. The next two days it was raining all the time (even though this was advertised as the sunniest spot of Tirol…), so we only went for very small walks (mostly sitting in sky lifts, looking at the clouds), and I spent a lot of time studying the PPL theory on the iPad.
Then finally for our last day there the weather cleared up, and I got to do at least one of the planned three big rides. I rode the Kaunertaler Gletscherstraße (a dead-end toll road, with more cyclists than cars) all the way up to 2750 meters, and then back (including another 540 meters of elevation gain back to the hotel at the very end). It was one of the most beautiful rides I have ever done, with beautiful and colourful Alpine scenery, mountain peaks covered by snow powder from the previous night, a dam and the associated lake, and a glacier at the end. The last 10 kilometers to the top were on average more than 8% (with long sections of 10-12%), and my legs were still not 100% recovered from the mentioned downhill hike, so there was also a bit of suffering involved, but it was the good kind of suffering. I was really happy after (and during) the ride, even if it meant that I did not make it back in time for the cake buffet that afternoon :D
From Austria we drove to the Alsace (France) via the Black Forest (where we originally wanted to stop for – you might have guessed – a Black Forest cake in the same village where we stayed a few years ago, but it was raining so hard at that point, that we decided to just drive on – plus I think they were also closed because of Covid…), where we stayed four nights in Eguisheim.
Luckily – except for a few short showers over the first afternoon – the weather was really nice for the remainder of the holidays, so we got to visit – wearing finally summer clothes – both Colmar and numerous cute small villages around it (where we continuously kept asking/singing, if there was more to life than this provincial life). We had local dishes for dinner, tasted some of the local sweet wine, and had a nice and relaxing time overall. I also did one scenic bike ride here, departing to the South over some small, local roads along the never ending vineyards, then climbing the Grand and Petit Ballons before rolling back to the hotel. It was also a very nice and mostly car-free ride. I wish I had some of my bike buddies with me… I am sure the Vosges would also be a nice destination for a week-long cycling holiday, and it is not even that far.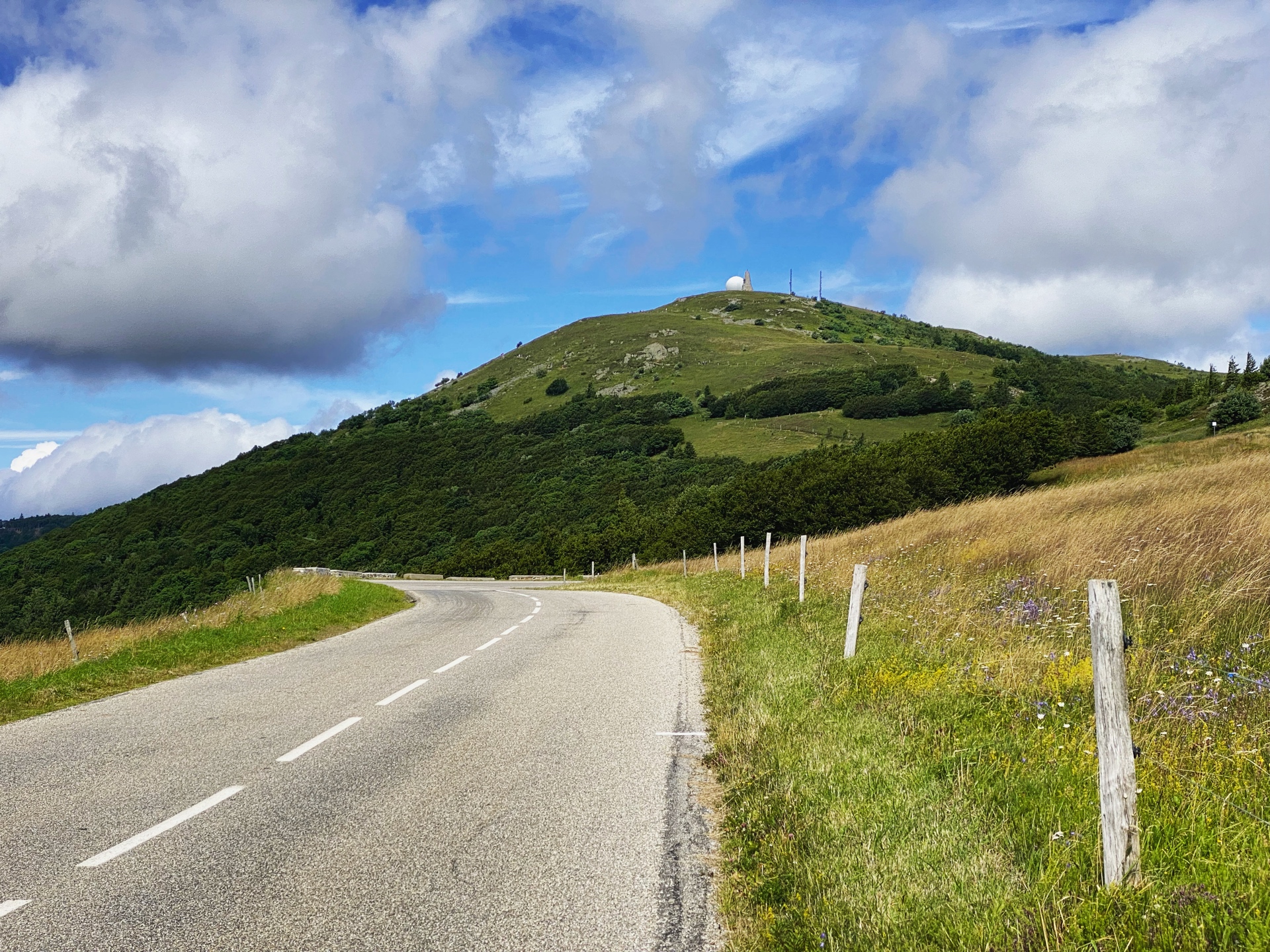 From here we drove to the opposite end of the Black Forest to stay two more nights in Baden-Baden. Our "hotel" was basically in the forest over the city, so it was a nice and quiet place to stay, but it was still close enough to just walk down to the "old town" for a nice walk after we arrived. Here I finally got my Black Forest cake, albeit it was nowhere near the home-made ones Julia made us last and this summer. On the next day Clio went back for another walk through the city, while I discovered the region on the bike, first riding up the Schwarzwaldhochstraße to the Hornisgrinde (the highest point of the Northern Black Forest) and then passing a few more smaller climbs on the way back. It was really hot that day, so I had to stop for an ice cream somewhere, but the ride was again really nice, even with no Google StreetView to help me during the planning (which is definitely a big handicap for me when scouting routes in Germany). After dinner we took the local fully automatic (driver-free, button-operated) cable-railway up to the lookout point over the city to see the sunset, which was a nice way to end our holidays.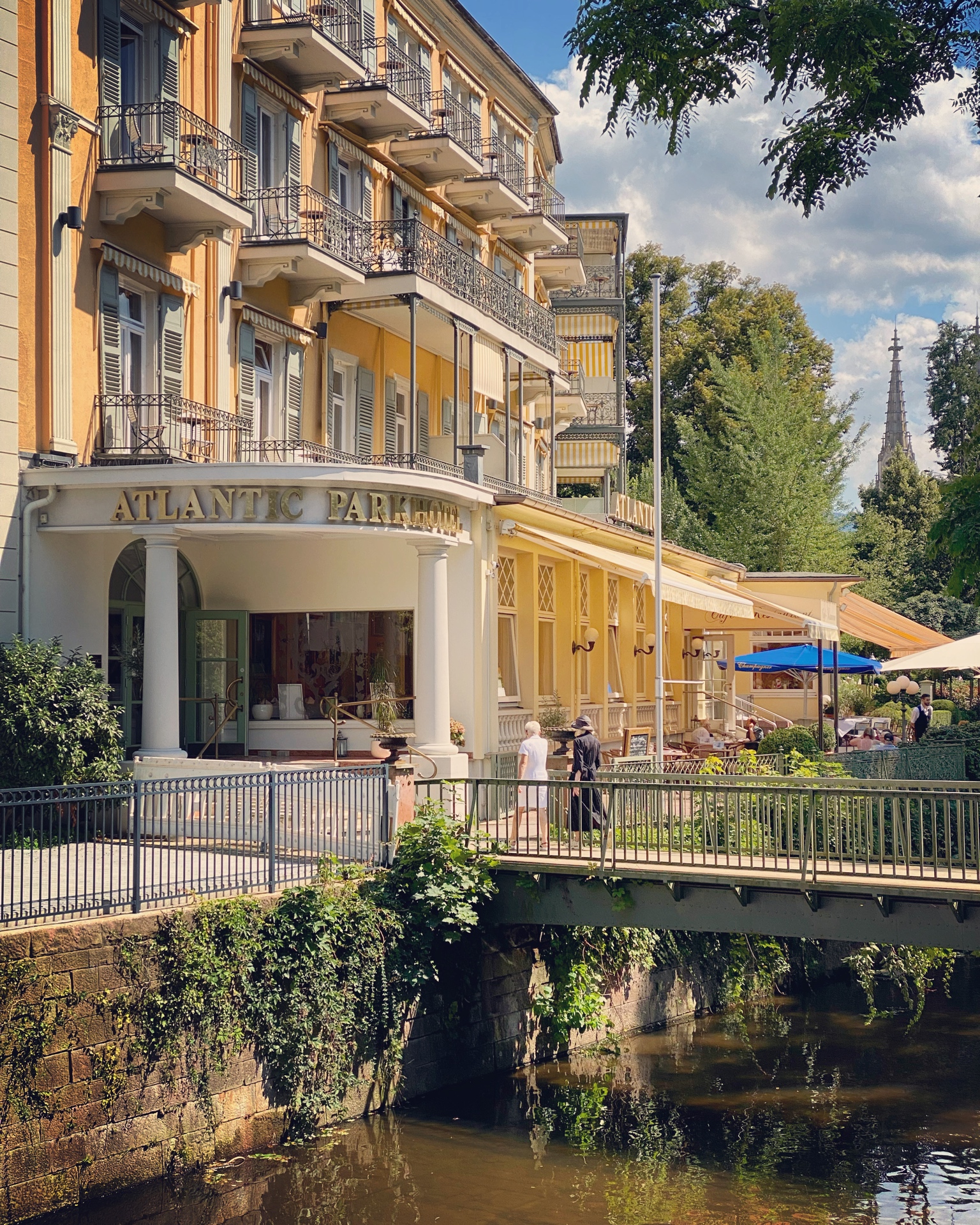 In the first week of September the two Master students that I had been supervising over the previous two semesters defended their theses (so I am still not fully detached from academia after all), and I mention this because supervising students is basically one of the things that I am always enthusiastic about at work, because I love brainstorming with motivated people.
Then the next weeks I had a lot of flight trainings (like mentioned in my earlier post), so I was constantly busy with either preparing, flying, or debriefing and working on my flight training videos. I also updated my EBCI scenery for X-Plane 11 as soon as the runway extension got inaugurated :) (I got the Division Creativity Award from the BeLux Division of IVAO at the end of the year as recognition of my contributions to the Flight Sim Community connected to this.) I even went back to the office for one day a week for a few weeks before the Covid numbers started going up again (soon we will stop counting waves I guess), which was actually quite nice, but I must admit I am way too used now to setting the temperature I want in my home office, so I don't think I would like more than that one day at work in the future (at least during the non T-shirt weather months). But we will see how my feelings are when the new TML offices are finished, and the Covid situation is different, because I actually really like face-to-face meetings where there is a lot of interaction – I thrive in that environment. But not with masks and cold air blowing through open windows, thank you.
To fill the time between flying, I got some new things for the home office again: first of all I switched to Bluetooth input devices, got a new mouse, and built a custom keyboard (installing custom switches and key caps myself, even fine-tuning some acoustic properties – it was actually a pretty cool process), so now I don't have to constantly plug dongles in and out, but I can just use the same devices with my work laptop, my desktop, and even my iPad! I also got a nice vertical stand for my barely used MacBook* and the iPads (plural, as I also got a new iPad mini for flying…), and a nice desk mat to make everything nice and tidy. I am actually really happy with my home office now, maybe overly so, as both Clio and Filou complain from time to time that I should spend more time in the couch instead :D (*I just installed an extra 6 TB drive into my desktop to move all my stuff over, including my complete photography archive. I still remember our – or rather my parents' – first home PC, which had a 20 MB hard rive, and now I have 9 TB of storage… Actually the only thing I still used on my MacBook was my old and fully legal student version of Photoshop CS3, but I bought Affinity Photo for the desktop now that can both open all my Photoshop documents and do 99% of the stuff I ever did with Photoshop, so I have no more reason to keep using two computers anymore.)
I was actually planning on visiting my brother in Dubai again, so I even got a Belgian passport (as my Hungarian expired over the summer), but by the time I could have actually gone, the Covid situation was getting pretty bad again, with uncertainty over possible travel restrictions, and while I like my brother I would not want to be stuck in Dubai, plus you again needed a PCR tests even if fully vaccinated (and I try to keep the number of swabs going down my nose at zero), so considering everything I decided to stay home. Instead (well not really instead, but it fits the story) we went to Sittard in the Netherlands with Clio for a weekend, to a nice hotel with nice food, and walked around in the cold a bit :D
Talking of cold, the weather has been really bad lately, cold, wet, and depressingly grey, and as a result I have only flown once since the end of October (when writing this on the 13th of December – correction, this is still true on the 30th), and so far in the last three months of the year I have biked as much as during my best week earlier during the spring, and just like last year, this is not having a good influence on how I feel myself, and my motivation at work could not be more of a roller coaster, especially given that I don't have my weekly PlayStation evenings to look forward either… I hope the weather will change soon and I will still get to fly this year (because when I can fly, I am always the happiest person). To make things a bit better, I have started streaming with the flight simulator again (even with a webcam, as people seem to like that…), I eat a lot of snacks (so when I start training after the holidays there will be some ballast to get rid of), and I also got myself an Apple Watch 7… I was a bit afraid of having to charge it every day, but after a month's use I can say I am fully satisfied, it even helps me with getting a bit less screen time on my phone (as I limited the displayed notifications, and I don't always have my phone in my hand's reach either anymore). I also got myself some new cycling kit (from MUR – Coffee & Cycling and from Albion – both very nice), and clip-on fenders for my road bike (which is a clear sign that I am getting old…), as the motivation to ride is starting to rise again. Luckily lately I have been also making good progress with studying the PPL theory again, as next year I should really do the exams too (and in general finally get my PPL finished).
The last memorable thing (besides making the best pancakes ever) I did this December is visiting the assembly line at the Airport of Namur where they make the Sonaca 200 plane that I am training with. I was actually invited to to give a presentation on my flight training videos (that are getting quite "famous", especially among other PPL students, and of course the people of Sonaca). I really enjoyed giving a talk (and it was the first time I gave a talk in front of ~50 people since I left academia), and it was also nice meeting with Hans who is working on modelling the Sonaca 200 for MSFS 2020; I am helping him with a lot of comments on GitHub while Alpha testing the plane in the simulator. This (product testing) is actually also something I really like to do, and something I am very good at (because of my maximalism and eye for detail, which can be really, really annoying to live with sometimes).
And at last bot not least, Liverpool has been doing pretty great this season so far (six wins out of six games in the Champions League group stage – first British team ever to do that), I can barely remember watching a game anxiously since the tight season finish before the summer. Maybe this year (2022) will be our year again. (Of course since I originally wrote this they drew and lost once… Should have kept my mouth shut…) Although to be honest, looking back now, this was not such a bad year after all, so let's keep up the upwards trend!
Ps.: For the first time in two years we flew to Hungary to be with my parents and brother a bit between the holidays, including some sunny and less sunny (drizzly) walks through Budapest in search of new architecture and kürtőskalács, but mostly just eating and re-watching Ted Lasso in the couch.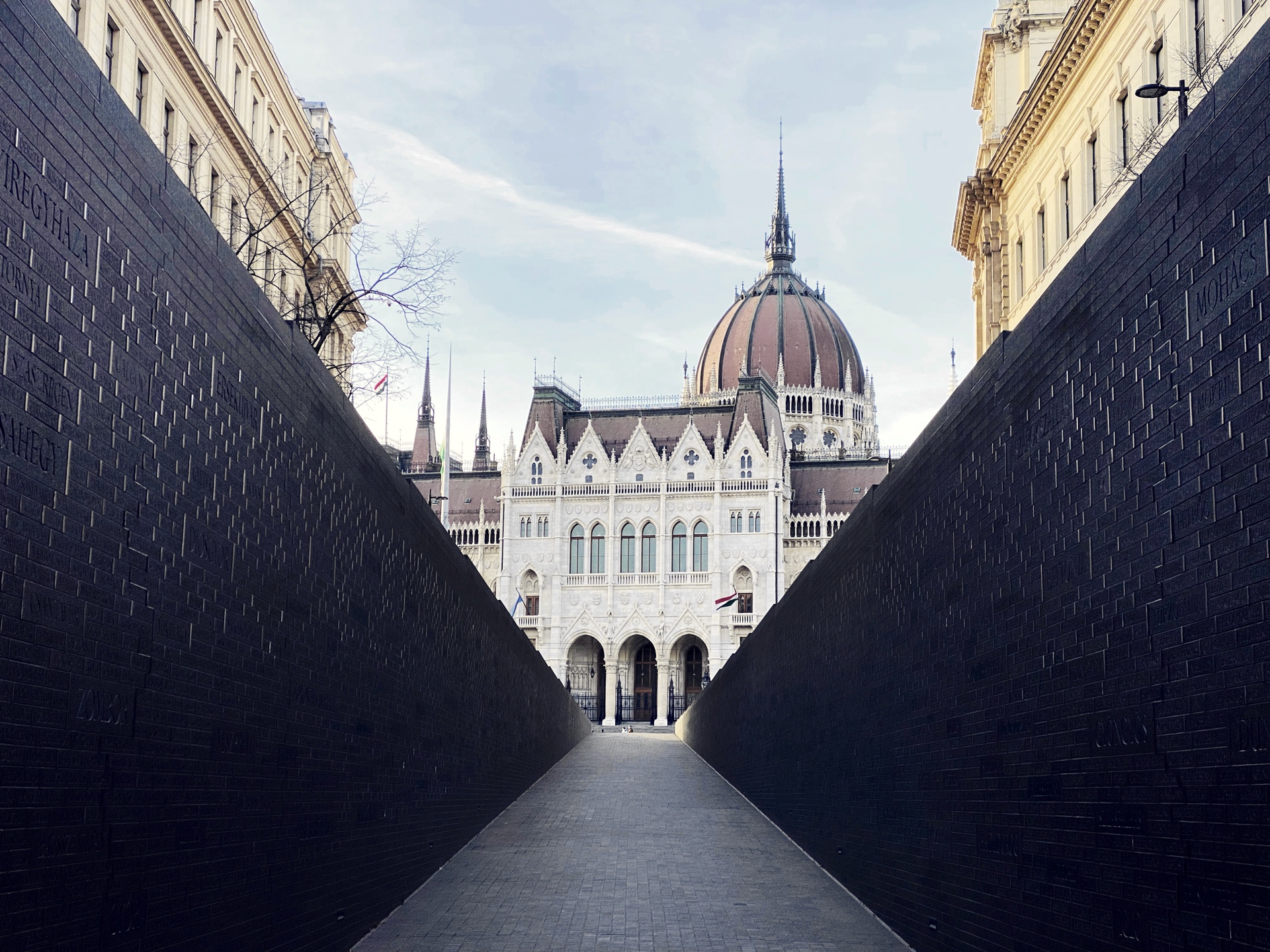 PPs.: At the end I finished the year 2021 on the bike with a record distance, ridden time, and elevation gain: 14301 km | 514 h 32 m | 106934 m+. While around the last days of July I was almost 60% over my previous best pace, at the end it is only ~10% better than 2018 was, but still, it is a new personal best. (Looking at the pro season that is defined starting from the 1st of November, then those 365 days resulted in even better numbers: 15008 km | 541 hours | 113562 m+, which is most likely my best running yearly total ever.)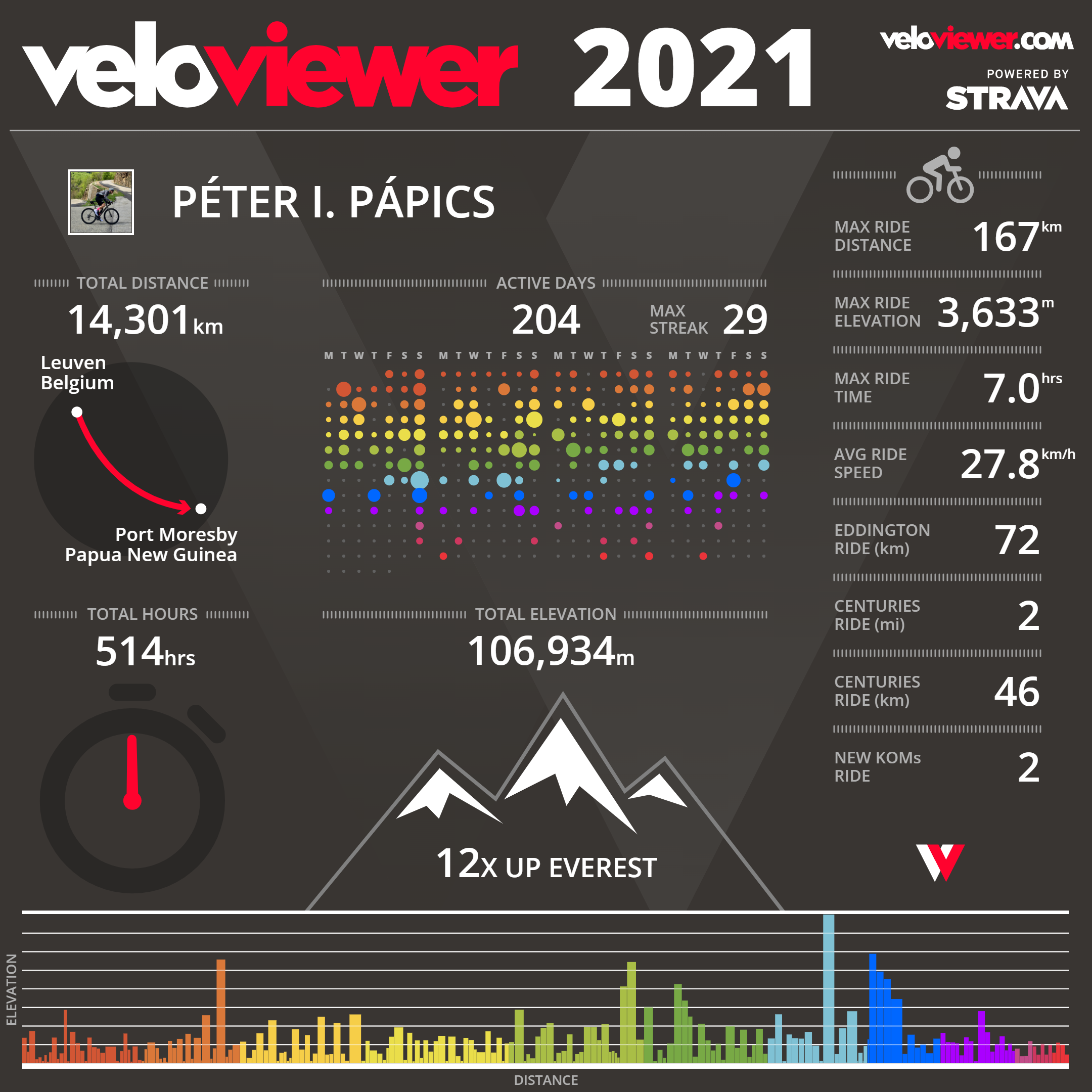 PPPs.: After ~7 weather cancellations in the past two months, I still managed to fly one more time this year (on the very last day), adding 1.6 hours of solo time (and nine landings at Charleroi) into my logbook. This was the first time that my instructor was only there to give me a signature (approving my solo), but I did everything else on my own, completely alone. In total I have flown just a bit under 20 hours this year (thanks Covid), bringing my totals up to almost 42 hours.
We are about to have a nice dinner-box from the Restaurant Fragma, and we will probably welcome 2022 from the couch afterwards. I wish everyone a Happy New Year, filled with a lot of flying and cycling, and hopefully good health!